5 Oct 2021
6 mins read
Posted in
If there were any doubts about the importance of having a strong brand presence online, 2020 has dispelled them once and for all. Now, it's not only imperative to go digital, it is also important to be unique, engaging and above all, discoverable.
The good news is that a great content strategy can get you there. The better news? The world of work has now changed for good. Today, global boundaries are fast dissolving, the freelance marketplace is thriving, and innovative new technologies are making it easier than ever before to connect and work with people from all around the world. This means you now have the best global talent at your disposal to help you create fantastic content. However, the trick lies in choosing the right people and getting the best out of them. A talent mismatch can quickly derail your projects, costing you time, money and effort.
So how do you get this right and make the most of the skilled freelance writers?
How to hire freelance content writers
Let us first discuss how to hire the best freelance writer. After all, there are thousands of talented professionals around the world — how do you know who's right for you?
1. Identify your needs
A comprehensive content strategy lets you figure out what kind of results you're looking to achieve — and knowing this tells you exactly what to look for in a freelance writer. After all, 'Content Writer' is not just one job role — there are many niches and specialisations under it. For example, you have long-form blog writers, short-form copywriters, journalists, technical writers, writers specialising in website content and so on. Of course, most writers today have a varied set of skills — but don't assume that their skills will transfer seamlessly across various content requirements. A technical writer, for instance, may not be the right person to go to for some creative short stories (that is, unless they specifically list that as one of their skills!).
2. Find a great talent pool
Once you know what kind of content experts you need, where do you find writers with the relevant skills? One option is to reach out to professionals through hiring platforms like LinkedIn. Alternatively, today there are several great freelance marketplaces like PeoplePerHour, UpWork and Freelancer that give you access to millions of skilled professionals from around the world. These marketplaces have refined search tools that let you filter and shortlist people whose skills are the best match for your requirements. For a more selective talent pool, you can also look at exclusive services like Plus Works, which operates as a new-age recruiter within the freelance marketplace. Plus Works handpicks, verifies and shortlists the best freelancers from a global pool of millions, connecting you to only those who will best meet your needs.
3. Follow a rigorous selection process
Now that you have your shortlist of suitable freelance writers, go through their profile in detail to see how experienced they are and whether they have worked in your specific industry before. Find out what their writing process is like and what kind of subject research they carry out. Don't forget to ask for some work samples to get a fair estimate of their skills. Grammatical errors, stylistic inconsistencies or factual inaccuracies are some red flags to watch out for. Of course, some platforms today make this step much easier. For instance, as a part of our TalentDesk offerings and thanks to our integration with the newly-launched service, Plus Works (a PeoplePerHour company), we are able to help you narrow down your options and choose from only the very best freelancers to begin with.
4. Be upfront (and realistic) about your budget
Having a fair compensation model is one of the easiest ways to attract the best talent. However, when you hire freelance writers, there are a couple of things to note. Firstly, the effort involved varies a great deal from one content project to another — and this affects the price. A highly technical, research-heavy article will understandably cost more than a lighter blog piece of the same length.
Secondly, freelance writers set their rates based on their skills and expertise rather than the exact number of words they write — so the lowest rate might not always mean the best deal. Knowing a writer's capabilities lets you make an informed choice and offer a fair compensation based on the experience and quality you need.
5. Work out the logistics
Finally, ensure that the freelance writers you've chosen have the bandwidth and availability to take on your project. Give them a fair estimate of the effort involved and let them know the deadline you're working with. Do keep enough time for a couple of rounds of feedback and iterations to get the best quality of content. Planning this out with your freelance writers helps set expectations and avoid confusion later on. Putting together a freelance contract is also recommended at this stage.
How to manage your freelance writers
Congratulations — you now have an amazing team of freelance writers raring to get started! But, as important as it is to hire the right people, much of your project's success depends on how well you manage your freelancers from here on in. Here's how to get this right.
1. Follow a good onboarding process
Having an onboarding protocol is really important when you're hiring a freelance writer because it ensures you don't miss out any compliance-related details. Create a comprehensive onboarding form, where your freelancers can record all their information and upload their contracts, resumes, NDAs and other crucial documents.
Next, ensure that your new freelancers are added on to all the relevant communication platforms your team uses, and that they have access to all the tools they'll need. Don't forget to introduce them to the rest of your team, as well as to any other freelancers they'll be collaborating with.
2. Brief them well
Based on your initial conversation, your freelance writers will already have some idea of what you need. But now, you will need to provide more granular information. For instance, your writer might already know that you need ten blogs for your website. Now, you will need to discuss each blog in detail, covering everything from the topic to the length, tone, keywords and so on.

Do also give them enough context about your brand and your target audience. Going through your brand book, creative guidelines or strategy documents will help your freelancers familiarise themselves with your brand and tailor your content to create maximum impact. So do ensure that you have these resources stored in a centralised location, so that every new writer has easy access to all the background information they need.
3. Maintain a workflow
Even with a comprehensive brief, your freelance writers may need some guidance from you — especially if they haven't worked with you before. Having a well-defined workflow lets you track progress, review drafts and offer timely feedback so that they can make necessary edits well before your deadline.
A good workflow becomes even more crucial for bigger projects, where several freelancers may be involved. Here, you will need to keep track of who's handling which part of the project, manage dependencies and ensure quality across the board. A smart project management tool makes it easy for you to maintain complex workflows, without having to resort to micromanagement.
4. Provide clear and consistent feedback
Since they are not privy to internal conversations, freelancers often get left in the dark about how their work was received. So taking the time to offer constructive feedback will be highly appreciated. This doesn't just mean telling them what needs to be changed — do also communicate what they did right, why something didn't work and what can be done differently in future. Just ensure that all your internal stakeholders are on the same page, so that your content writers don't receive contradictory messages from different people.
5. Build long-term relationships
Managers usually find it easier to turn to a group of trusted content professionals, rather than having to hire new freelancers every time. That's why, maintaining a company-wide database of good freelance writers is a great idea. It saves you time and recruitment costs, and enables you to find skilled professionals who are already familiar with your needs.

Having a seamless payment process in place is another great way to build lasting relationships. It enables you to be transparent with your freelancers about when they should raise their worksheets, how their invoices will be processed and exactly when they can expect to receive the payments. Automating this step helps you make the process more consistent, and eliminate any room for error. This sets you apart as a reliable client and makes your writers keen to work with you again.
Following these steps is simple enough when you're working with a couple of content writers — but it gets progressively trickier as you bring more freelancers on board. Suddenly, you find most of your time being taken up by the intricacies of hiring and managing them. That's where a platform like TalentDesk.io proves indispensable.
It takes the guesswork out of the selection process. TalentDesk gives you access to a pool of 3 million freelancers, while our new service Plus Works matches you up with the best professionals from our community.
Onboarding becomes simple. Our customised onboarding form helps you store all crucial freelancer details and paperwork securely in one place. So you can pull up any form or document later, without needing to hunt through various apps and inboxes.
It makes project management a breeze. With comprehensive project dashboards, you get an overview of who's handling which part of the project or just how far away that deadline is. This also lets you track your budgets and monitor project spend in real time.
It simplifies the briefing process. The platform functions as a centralised hub for your brand guidelines and creative briefs, so your freelancers have access to all the information they'll need to get started.
Group chats get more organised. Our discussion boards lets you streamline all project-related communication with multiple freelancers, so nobody gets left out of the loop.
It lets you manage a freelancer database. Keep track of all your contractors and freelancers, organised by location, rating, experience, skills and rates. So the next time you need a freelance writer, choosing the right person will take seconds.
It takes the effort out of making payments. TalentDesk consolidates all your invoices so you just have to make one single payment rather than having to process hundreds of individual invoices.
So, with the best freelancers, the right processes and the perfect tools, your content marketing efforts are sure to be successful. Do reach out to us — and we'd be happy to help you plan it all out.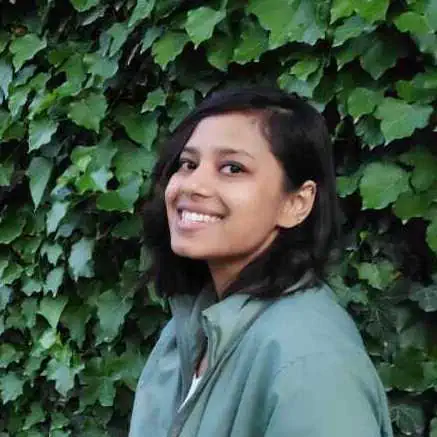 Sanhita Mukherjee
Sanhita is a writer who creates blogs and marketing content for TalentDesk. When she's not writing, she is usually curled up with a good book and a cup of coffee, or daydreaming about her next vacation.