25 Sep 2020
4 mins read
Posted in
Welcome to TalentDesk.io! Our platform is an end-to-end software that empowers distributed teams to manage projects and collaborate, and enables people across the world to get paid seamlessly!

If you've been directed to this page it's likely that you are a freelancer, vendor or contractor working with one of our clients. In this article, we'll cover the basics of getting set up on the platform. We will be detailing creating your profile and adding your payment details, through to how to raise a worksheet for your project, and how to get paid.

Contents:
1. Setting up your account on TalentDesk

Filling out onboarding forms
To create an account on TalentDesk.io you will be invited by your client and asked to fill out an onboarding form. An onboarding form is a way for clients to capture basic information about you and they usually only take a few minutes to fill out.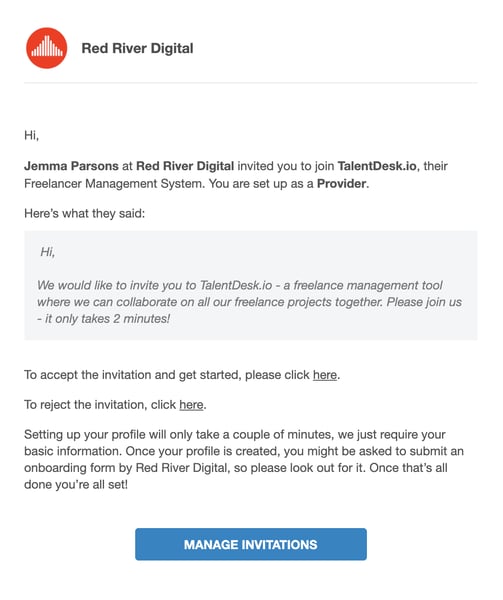 Clients can create custom onboarding forms on our platform, and they are a way to find out information to enable you work on suitable projects fast. For example, a client might want you to add various details, such as your standard rates, when you're available to start work, if you're able to travel, or they might want you to sign and return a contract. Once completed this form must be sent back for your client to review.
Once the onboarding form is approved, you can enter the platform and add in all your details so that you can start collaborating on your projects and get paid.
Adding your Business/Company details
If you have a registered business or LLC, and would like to raise invoices from that business, please add in your business/company details to your TalentDesk profile.
You can do this by following the steps below:
1. Select your name on the top right and click on "Edit Profile"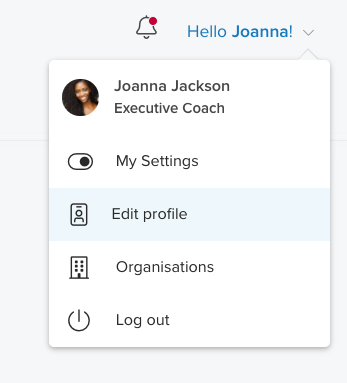 2. Select "Payments" on the left pane and add in your company information.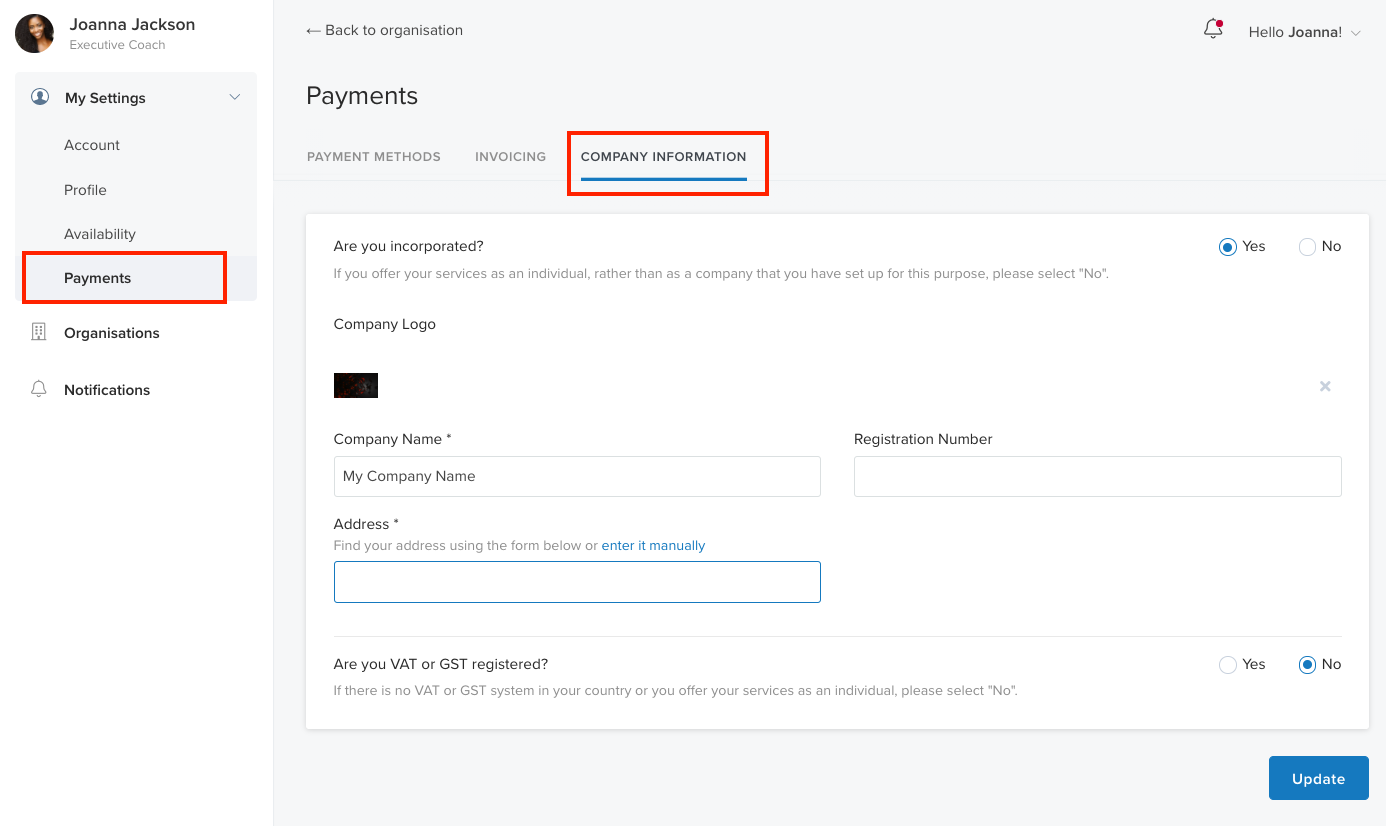 Adding your Payment/Bank Account details
So first things first, it's time to add in your bank account and payment details/payment rates (these relate to your different rates, for example, the amount you might charge for different tasks or projects, or the amount you charge per page, per hour, or per day.) You are able to add in multiple payment rates, but please note, filling out these details is mandatory for you to collaborate on the platform and get paid.

Adding bank account details: Settings > Payments > Add new bank account
↓
Adding multiple rates to your profile: Settings > Rates > New Rate


Add in your company registration details if you are VAT/GST registered.
Filling out your profile
Next, it's time to fill out your profile details (mandatory for you to collaborate on the platform and get paid). This is where you can add in the following and more:
Profile photo

Skills and experience

CV

Languages

Social media profiles


Filling out your profile: Top right-hand drop down by your name > edit profile
↓


2. Working on projects and tasks
(Back to contents 🔝)
How to start working on projects
When managers create projects and invite you, you will get an email notification. You will also be able to see your project invitations within the projects section, under 'invitations', in the platform.


↓
Accepting work invitations: Projects > Invitations

↓
Once a project or task has been started by the client, (specific tasks can be assigned to you within projects if necessary) you will get an email.

↓

As you work on the project and the tasks (if you have been assigned any specific tasks within the project) you can update your progress on the system.

You can also raise worksheets when tasks are completed. When the whole project is finished, you can upload the deliverables and request completion of the task to get paid (your manager will need to accept it).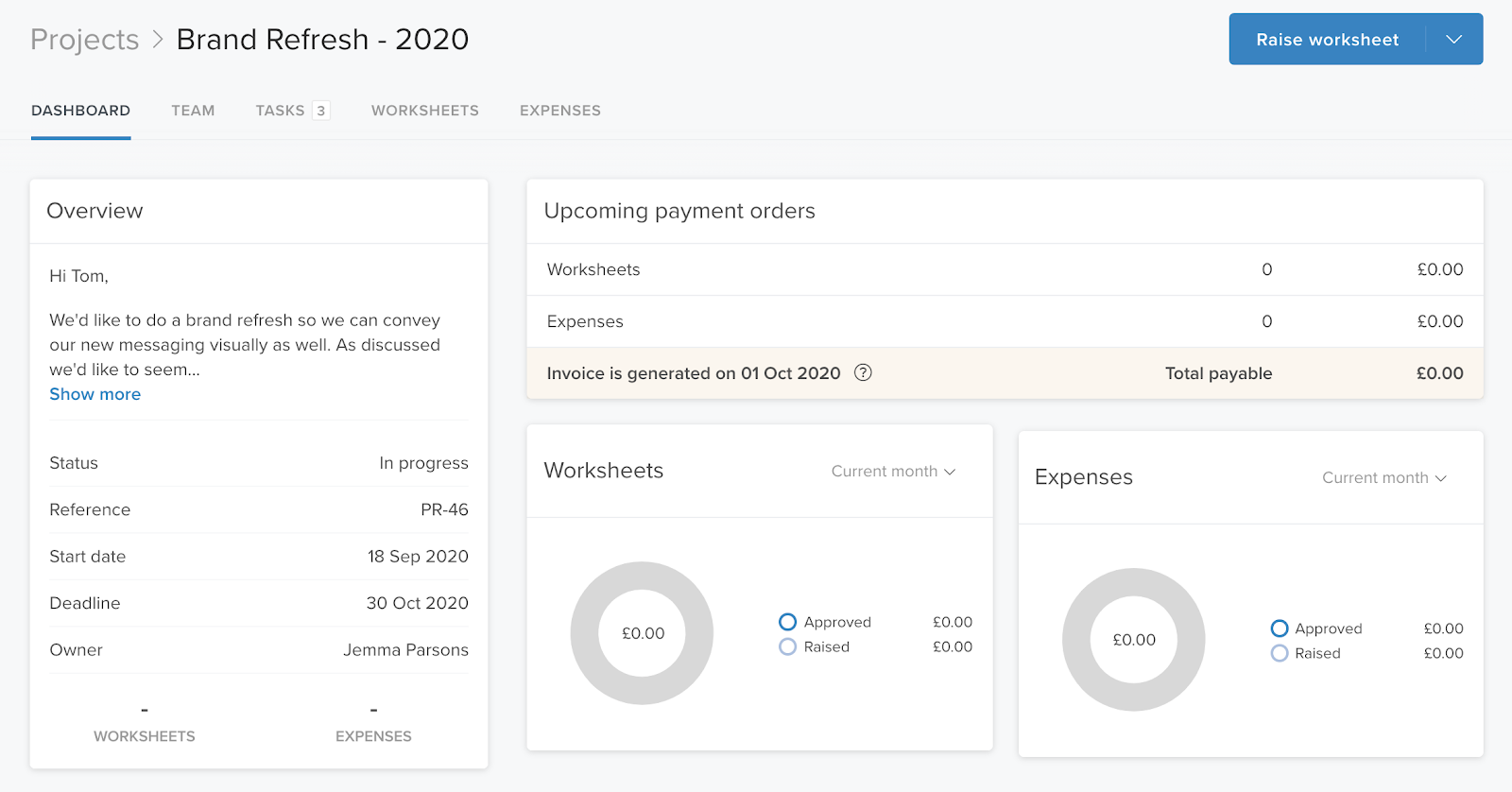 3.

Raising worksheets and expenses
What is a worksheet?
Worksheets are what you need to raise in order to be paid. Your manager will receive a notification asking them to approve your worksheet.
How to raise worksheets
To be able to raise a worksheet you must complete the following information:
Bank account information under Settings > Payments

Company information in the company page




You will only need to fill out the sections above once to begin raising worksheets, and this information will then be saved for your future worksheets.
You can use a variety of rates to raise a worksheet, for example per word/hour/page/day, and you can raise worksheets every day if appropriate.
Raising a worksheet: Projects > My projects > select the project > raise worksheet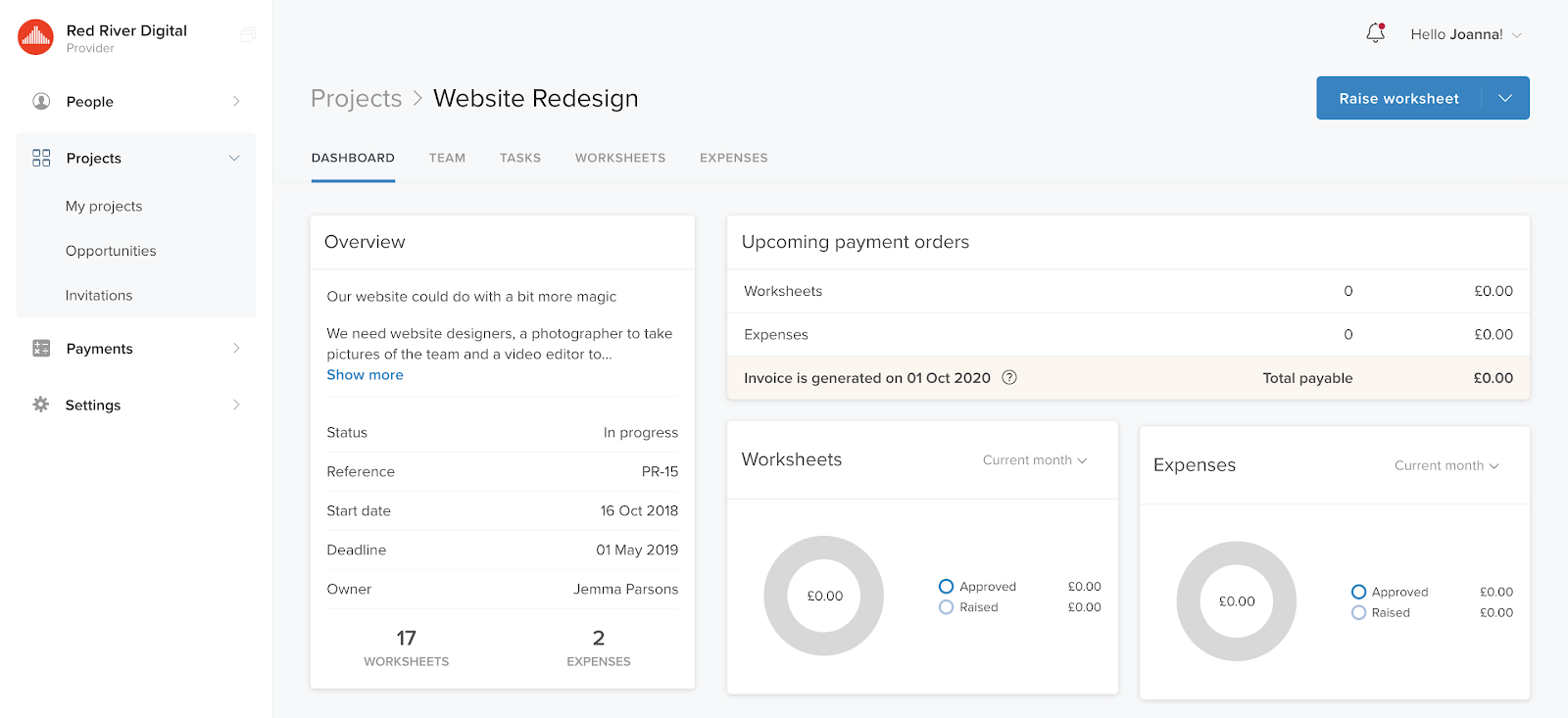 ↓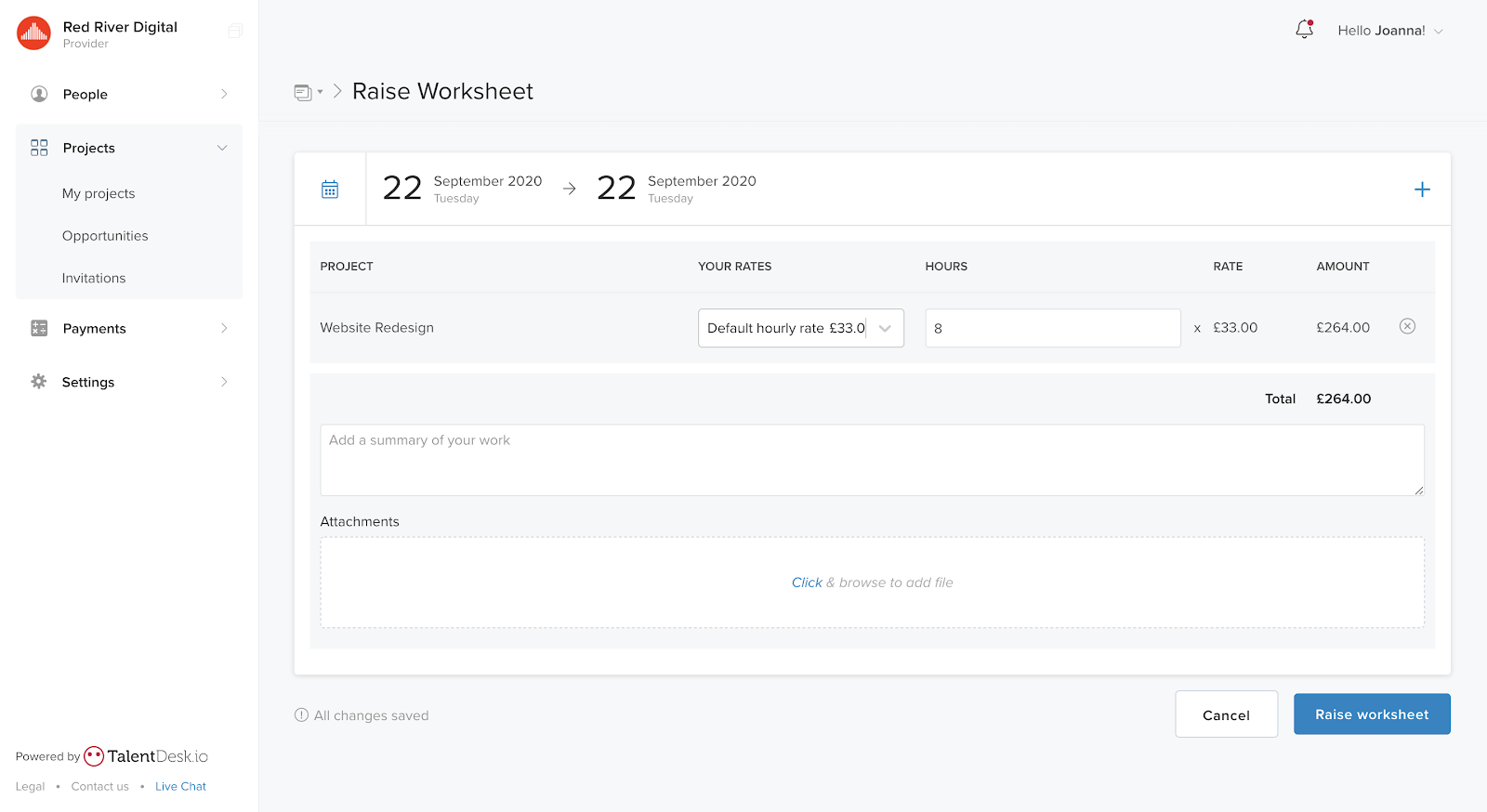 For fixed-rate projects, you will only be able to raise a worksheet once the task is completed.
If you need any further help on how to raise a worksheet, check out the video below.

If you need to edit your worksheet and it has not yet been approved by your manager, navigate to the payment section, and then worksheets. You can then click on the three dots to the top right-hand corner of the relevant worksheet and edit your worksheet.
Edit a worksheet: Payments > Worksheets > Edit worksheet



What is an expense?
An expense is a cost you have incurred as a result of taking on the project that your client has agreed to cover.
How to raise expenses?
Check out the video below to understand how you can raise expenses to go to your client manager for approval.

4. Payments

When will you get paid?
Once you raise a worksheet, and your manager approves it, your payment for that worksheet will be queued for payment at the beginning of the next month in most cases.
Where can you find your invoices?
If you navigate to 'Payments' and then to 'Invoices' you can see all the invoices that have been automatically generated, based on the worksheets approved in your account.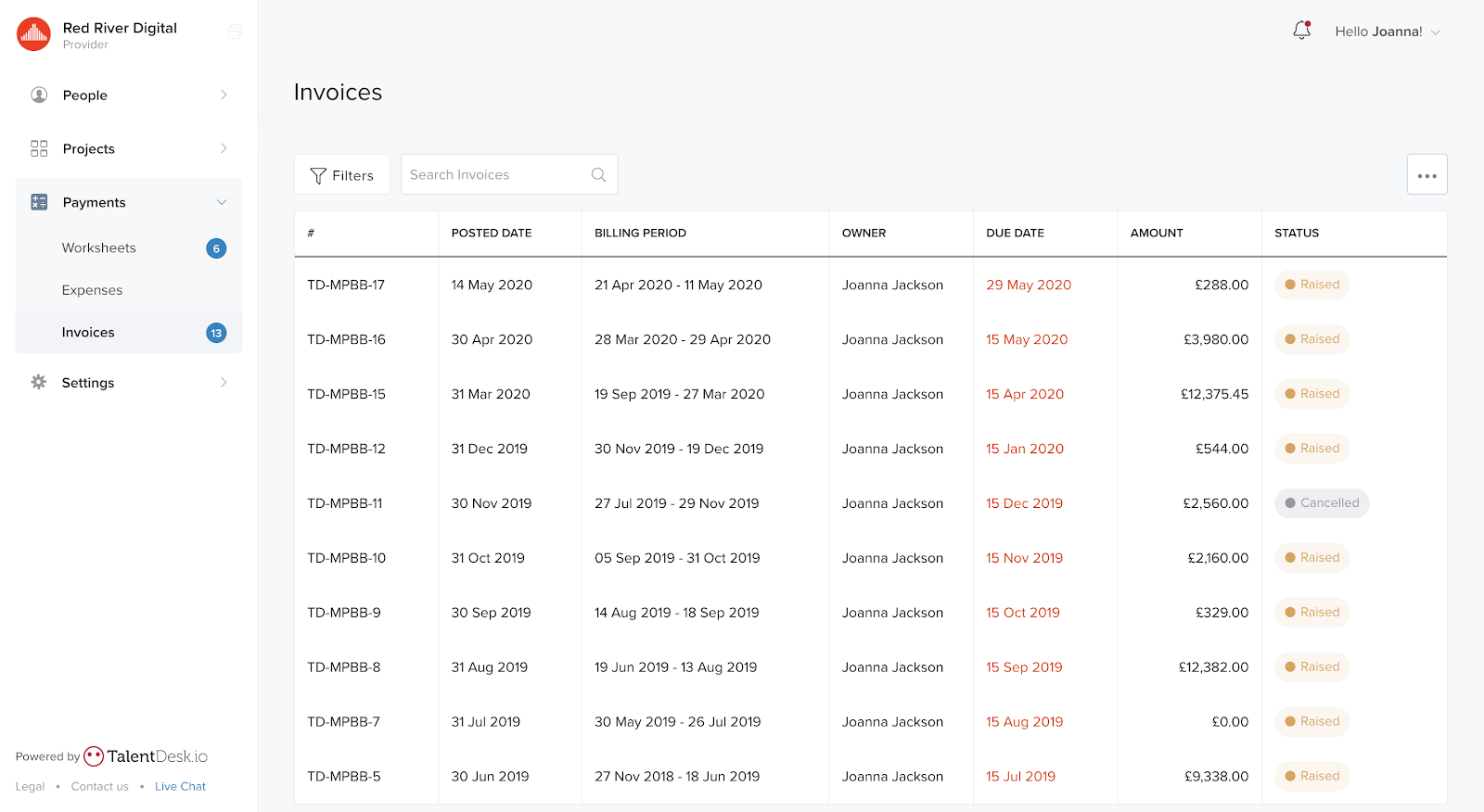 When there is an ongoing project, you will receive automated email reminders to continue raising worksheets. If you have already raised your worksheet you can ignore these reminders. You can also turn them off if you go into settings.
5. Support
How to reach out to your manager?
Please see our short video below for how to get in touch with your point of contact at your client's organisation.
Unfortunately, we're unable to monitor freelancer queries at info@talentdesk.io. If you have any queries please contact the contact person/your manager at your client company.
What to do if you are stuck on the platform?
We do have two other ways you can contact us.
You can write to us at

support@talentdesk.io

Reach out to us via the live chat on our website.

These are the best ways to contact us for any platform issues. Again, unfortunately, we cannot help with any job-related queries, for that please reach out to your client.
Happy collaborating! 👋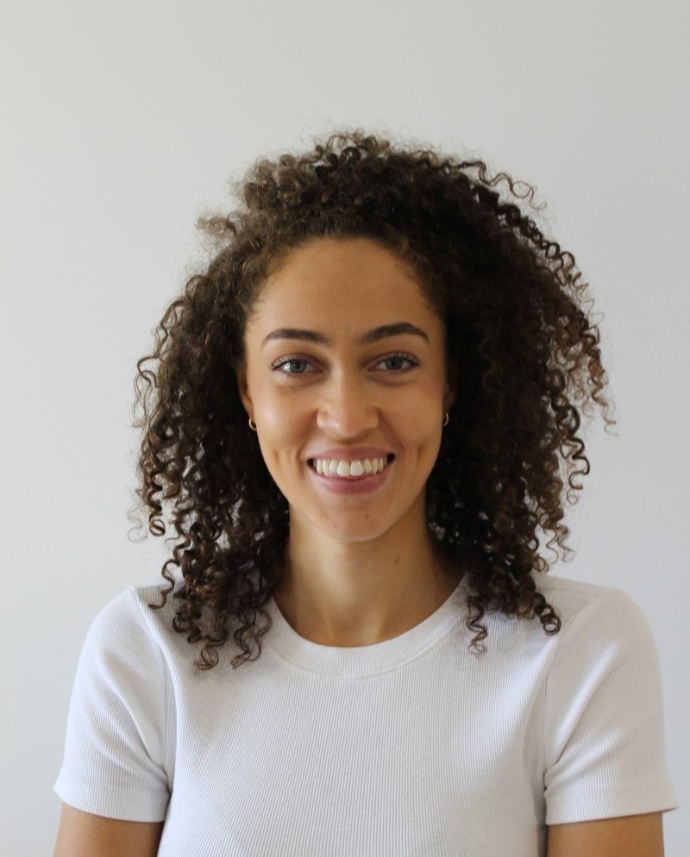 Melita Merceron
Melita is part of the Marketing team here at TalentDesk.io. Outside of work she's either searching for London's best new restaurant, trying to become a Yogi, or planning her next holiday.
Related articles
Contractor vs Freelancer: What's The Difference?
Contents: 1. What is the difference between a freelancer and a contractor? What is a freelancer? What is an independent contractor? 2. The 4 key differences between freelancers and contractors The hiring process Contract periods The way they work The kind of work they do Setting rates There...