This article will highlight the steps needed to create a project
Click here to see our video guide
To create a project go to the TalentDesk Dashboard Project Card where you will find the "Create New Project" button. You can also select in the side menu "My Projects" in the Projects section and click the "Create New Project" button in the top right corner. This will then direct you to the project creation page where the details of the project such as name, deadline, brief, support documents, skills required and more can be added. When satisfied with details entered then select the "Create Project" button in the bottom right hand corner to complete.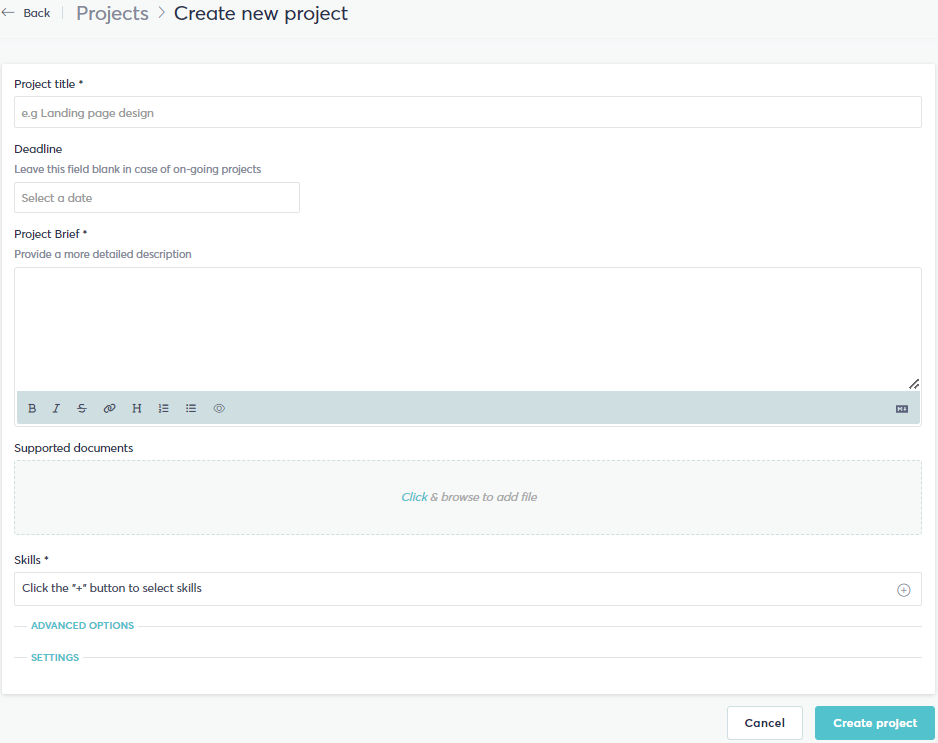 Note: Advanced Option and Settings are located at the bottom of the project creation page and these can be expanded to reveal options such as start date, budget, project ID, client name and more. Settings would offer management and access options.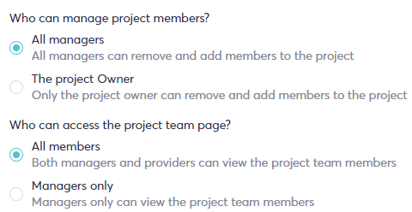 For more on projects please see our deep dive video guide here.