Step 1: Activate the setting
To activate this setting, please navigate to Settings > Payments > Worksheets > Create Provider Worksheets (toggle).
Note: You must be the organization owner to activate this.
Step 2: Click on "Complete task"
In order to raise a worksheet on behalf of a provider, you are able to do so at task level, by marking the task as complete, where you will be prompted to raise a worksheet.
Step 3: Choose Providers
Upon selecting the option of "Raise provider worksheets" in Step 2 above, you are prompted to select the providers in that task that you wish to raise a worksheet for, and review.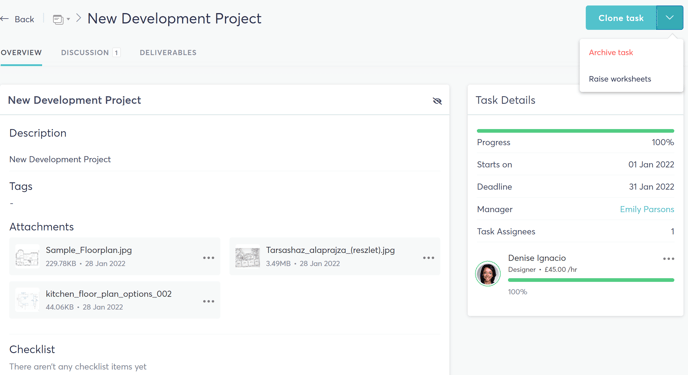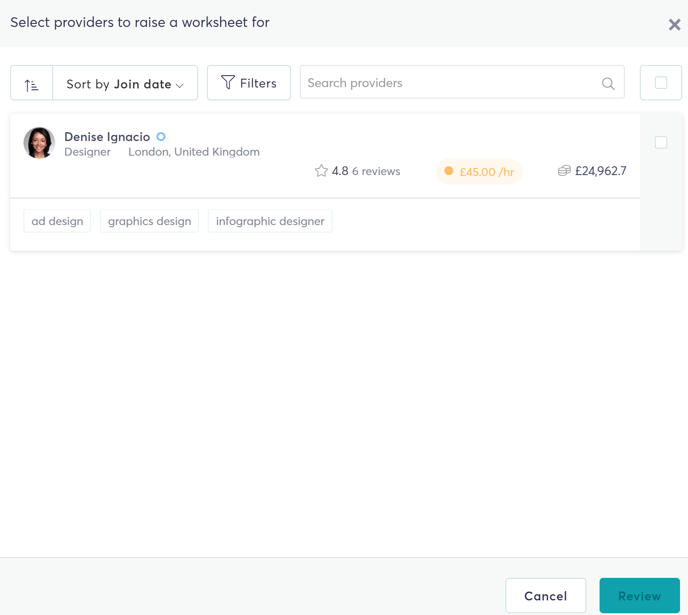 Please note that you can only raise a worksheet once for each task, at completion. This means that if you have multiple providers in the task, it's best practice to raise their worksheets at the same time. Alternatively, if you only raise worksheets for a subset of providers within the task, any remaining providers will then have to raise a worksheet themselves.
Note: If you would like to raise worksheets for providers at different times, it's best to create a separate task for each provider.
Step 4: Raise worksheets and completing tasks
Once you select the providers you wish to raise a worksheet for, you will have to review and approve the amounts at this final stage. Please note that when a provider is working on a fixed rate for the task, you will not be able to change the billable amount when raising the worksheet. For providers working on hourly, daily or per word rates, you can input the accurate number of units. As soon as you've
approved the rates for each provider (toggle), you're all set to raise these worksheets.
Important: Please ensure that your providers are aware that you will be raising worksheets on their behalf, and that they have their details in place (name, address, payment details, company details) before you approve their worksheets in order to avoid delays in freelancers getting paid. (You do have the ability to check whether your providers have added their payment details under their profile.)