Click here to see our video guide
To create projects, simply head to the projects tab on the left and select 'create new project' on the top right hand side of the page.

Please make sure to fill out all the required fields.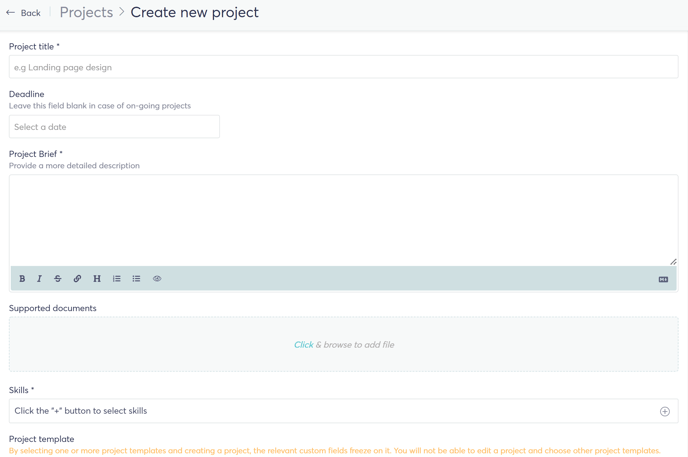 When titling your project, it is important to add any keywords that will help you locate that project easily in the future. Once you have created a project, please follow these steps:
Invite providers to the project
Add a budget for the project
Click on 'Start Project'
Note: Advanced options allow modifying of the project start date, changing the budget after the start date, and adding tags.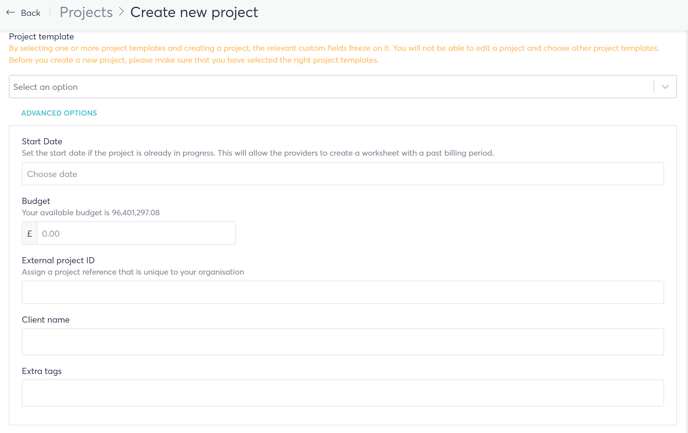 Please see our Creating Projects deep dive video guide here.