It's time to add in your bank account, payment details and payment rates (these relate to your different rates, for example, the amount you might charge for different tasks or projects, or the amount you charge per page, per hour, or per day.) You are able to add in multiple payment rates, but please note, filling out these details is mandatory for you to collaborate on the platform and get paid.
In the get started guide select 'create a payment method'
You will be brought to the payments page where you will create a payment method by clicking the 'new payment method button'. You will then be prompted to enter details such as how you would like to be paid. You'll have three options that includes Bank account, Paypal, Payoneer. Paypal will only be an option if your organization has activated it.

If choosing bank account you will be directed to this page to add additional details. Note: When selecting currency please input the currency of your bank account, not the currency you would like to be paid in. When complete select save and you will receive a validation notice in the top right corner.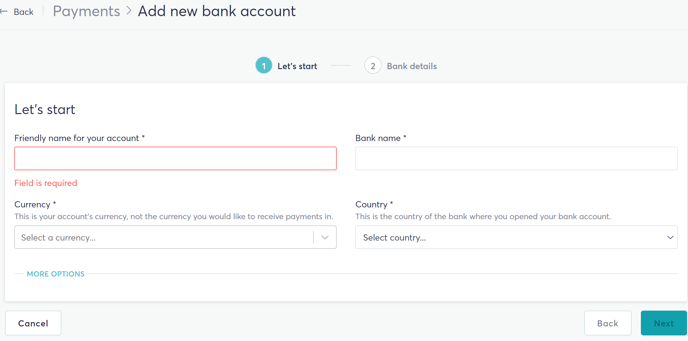 Clicking next in the bottom right will allow you to complete your account details. After Which you will need to select whether you would like to enter your local bank account or swift details first
If local bank account is selected you will be brought to this page to complete the rest of your details. Note: Address details should be your personal/home address, not the bank address.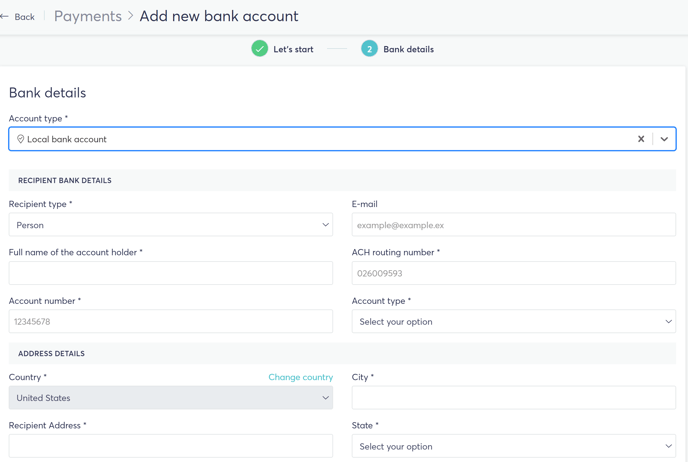 If swift payment method is selected on the bank details page, this page will open allowing you to enter your swift details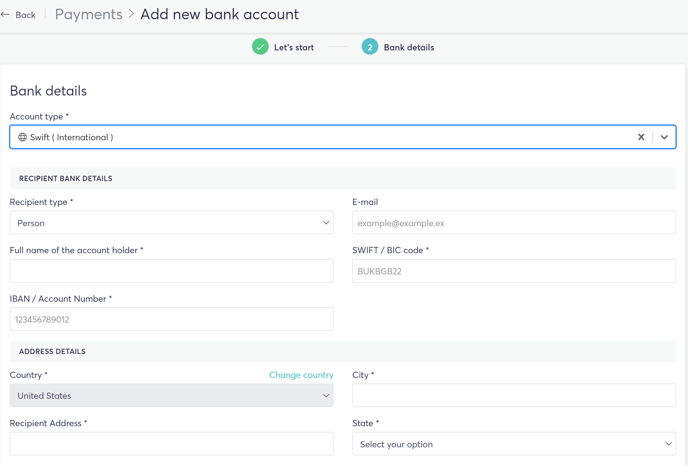 Setting your rates
You are also able to add your rates by going to settings menu>rates>select the new rate button. Note: after adding a new rate you will need to wait for manager's approval for you to begin getting paid at that rate.