To create an account on TalentDesk.io you will be invited by your client and asked to fill out an onboarding form. An onboarding form is a way for clients to capture basic information about you and they usually only take a few minutes to fill out.
When you accept the invitation and Signup to the platform, you'll land on the Get started page with few steps to start working on the platform, one of which is to fill and submit the onboarding form.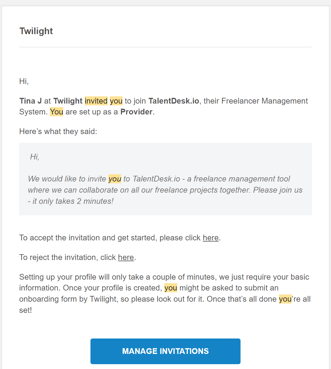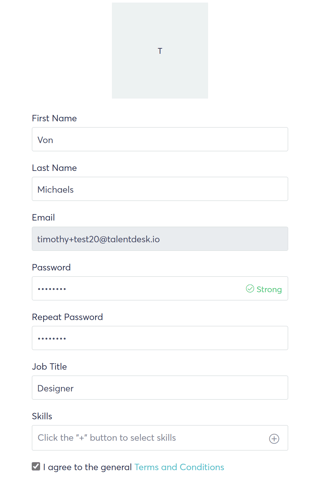 Clients can create custom onboarding forms on our platform, and they are a way to find out information to enable you to work on suitable projects fast. For example, a client might want you to add various details, such as your standard rates, when you're available to start work, if you're able to travel, or they might want you to sign and return a contract. Once completed this form must be sent back for your client to review.
Once the onboarding form is approved, you can enter the platform and add in all your details so that you can start collaborating on your projects and get paid.
Below is an example of an onboarding form: