Once you sign up, you'll land on the Get started page with four steps which are mandatory. These four steps might slightly vary based on whether your organization processes payments via TalentDesk or makes direct payments to freelancers and contractors. On completion of all four steps, you'll be able to access the full TalentDesk platform.
Case 1:
The following are the four steps to be completed if you are in an organization that processes payments via TalentDesk.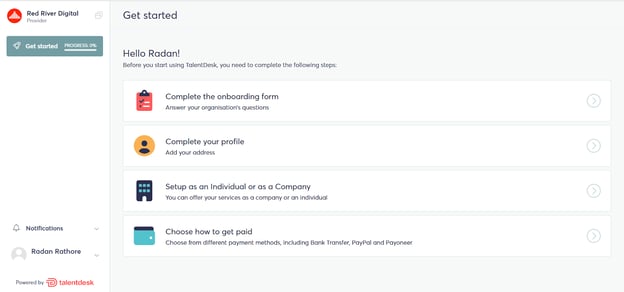 Case 2:
If TalentDesk doesn't process payments for your organization, the last step varies as shown below.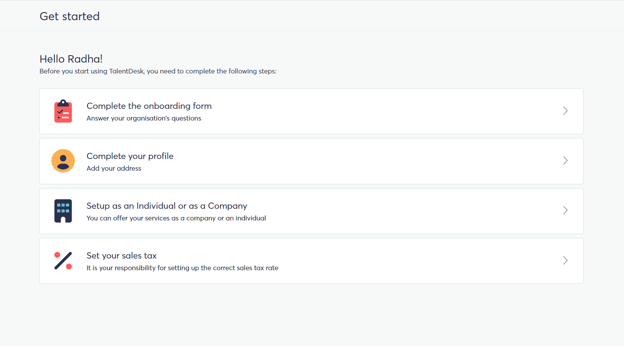 Step 1: Complete the onboarding form

Each organization's onboarding form varies and hence, please provide the necessary details in the onboarding form. Once you complete them, click on 'Save & continue'. You'll be directed to the next step.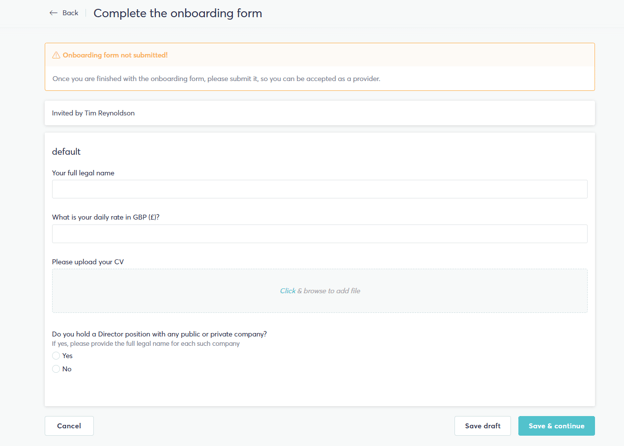 Once submitted, the organization usually reviews and either approves / requests amendment / rejects the onboarding form. It totally depends on the organization on when and what they would do. However, you can keep track of your email inbox as you'll be receiving an email notification once the organization makes an update to the status of the onboarding form.


Step 2: Complete your profile
It's now time to fill out your profile details (mandatory for you to collaborate on the platform and get paid). This is where you can add in the following and more:
Basic Information (this will be mostly filled from your sign up information but profile photo, cv and address information will still need to be added on this page)
Social Profiles
Skills
Languages
Experience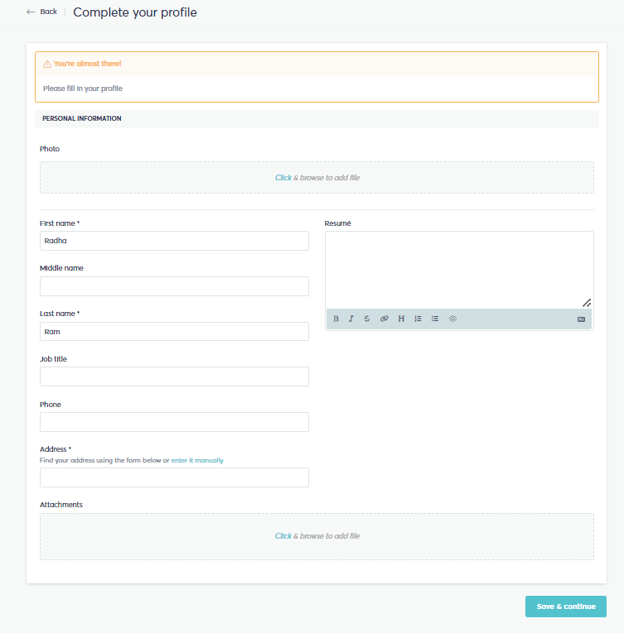 When done select the update button in the bottom right corner.


Step 3: Setup as an Individual or as a company

Now, you need to fill in the details confirming if you are an Individual or acting as a registered Company. Once done, Click on ' Save & continue'.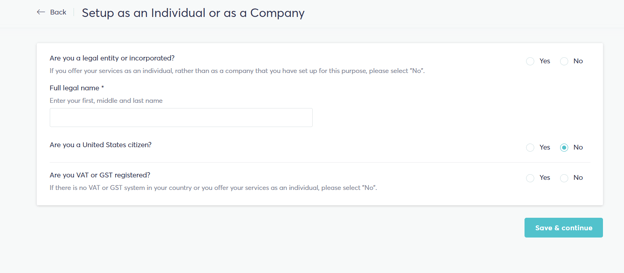 Step 4: Choose how to get paid / Set your sales tax

In this step, If you work for an organization that pays you via TalentDesk, you need to choose your payment method and enter your account details to which you would like to receive your payment.





If you work for an organization that pays you directly and not via TalentDesk, set your sales tax percentage applicable if any, by clicking on 'Edit' and you can 'Save'.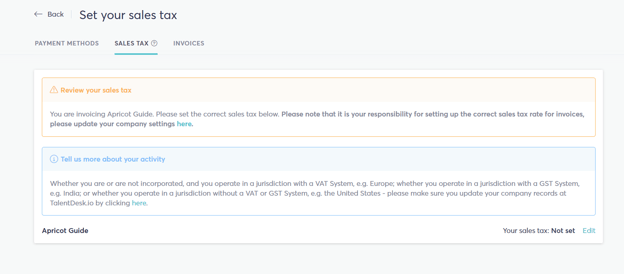 Once you complete all the four steps, you need to wait for your onboarding form to be approved by your organization after which you'll have complete access to the platform.