After approval you will now be able to complete the rest of your account setup. To do this you will need to click the get started tab in the top left of the page.

Now that you are on the get started page you will be able to complete the remainder of your account setup. In the center of the page you will find instructional videos on each topic listed by clicking on the tabs. Note: You will only need to complete the tasks that do not have a strike through. These tasks are 'completing your profile', 'fill in company details', 'create a payment method' and 'select a payment method'.

Completing your profile
It's now time to fill out your profile details (mandatory for you to collaborate on the platform and get paid). This is where you can add in the following and more:
Basic Information (this will be mostly filled from your sign up information but profile photo, cv and address information will still need to be added on this page)
Social Profiles
Skills
Languages
Experience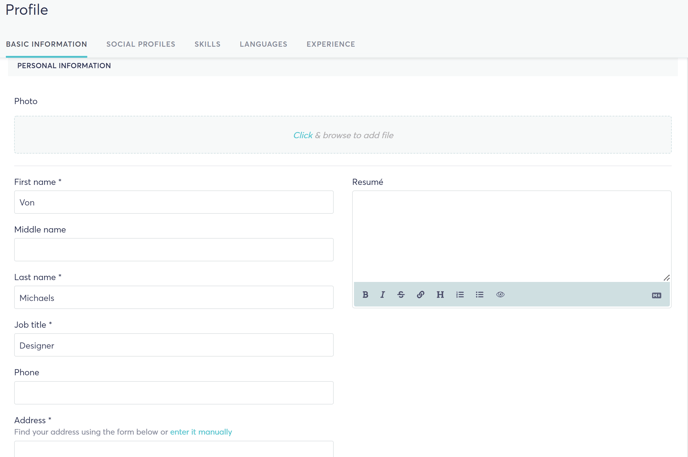 When done select the update button in the bottom right corner.