This article will cover the steps needed to invite providers to projects or tasks
Click here to see our video guide
To invite a provider to a project you will first need to go to the project page (see our project creation guide). Once there click the "Team" tab then in the top right corner click the "Add Provider" button.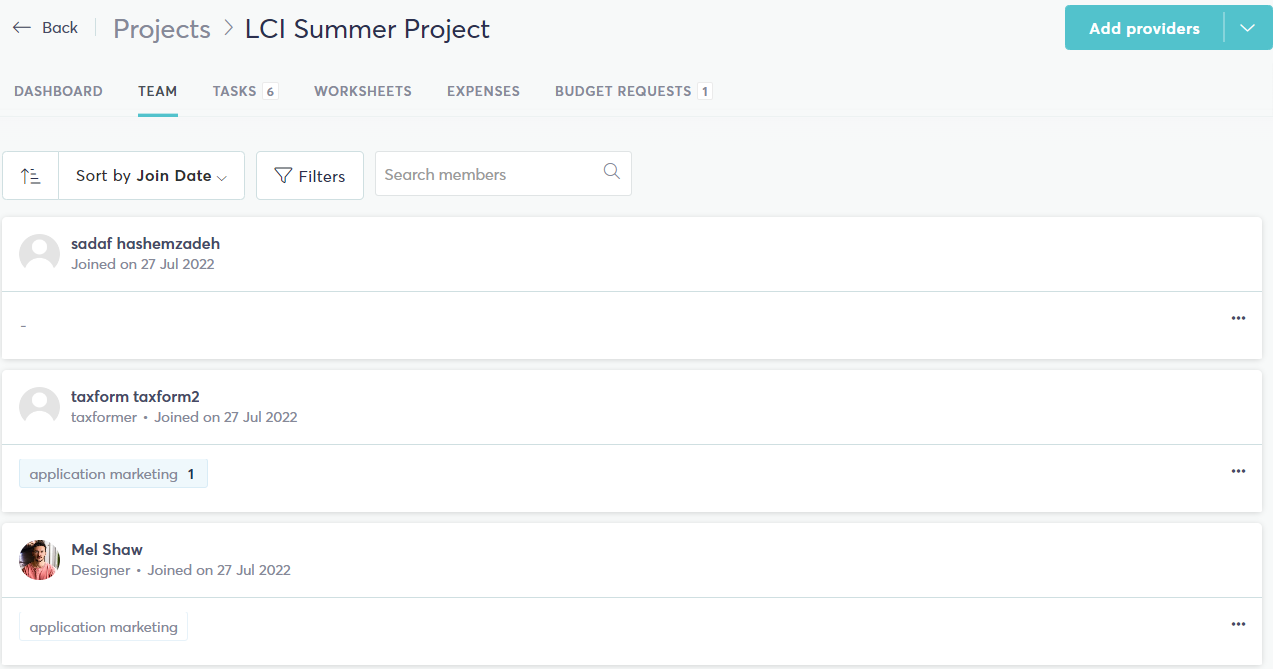 This will then lead you to your list of providers. You can search, filter or if you see the provider simply select the checkbox next to the provider then select next. The final step will be to send the provider an invitation by clicking the "Send Invitation" button in the bottom right corner.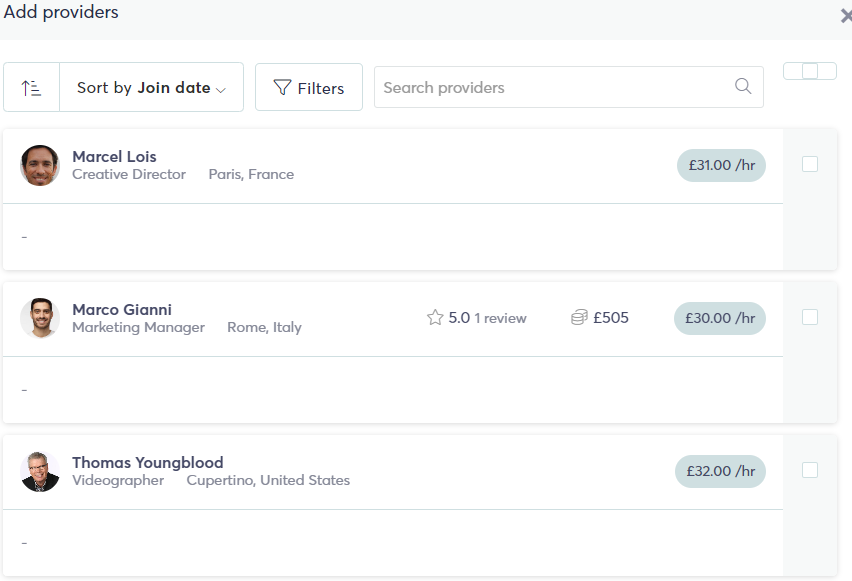 Note: If you wish to bypass the invite process and directly add the provider you can do so but will need to change the invitation method from invite provider to add provider. The invitation is set to never expire by default but clicking the dropdown would reveal other options.

See our video guide where we show how to invite a provider to a task.
Once you have added the team to the project, please start the Project. You can do this by simply going back to the main project page and selecting 'Start project' on the top right.