Click on the Settings section
Select the Organisation tab under Settings section to view the summary and details related to the organisation. You can update details in it as and when required.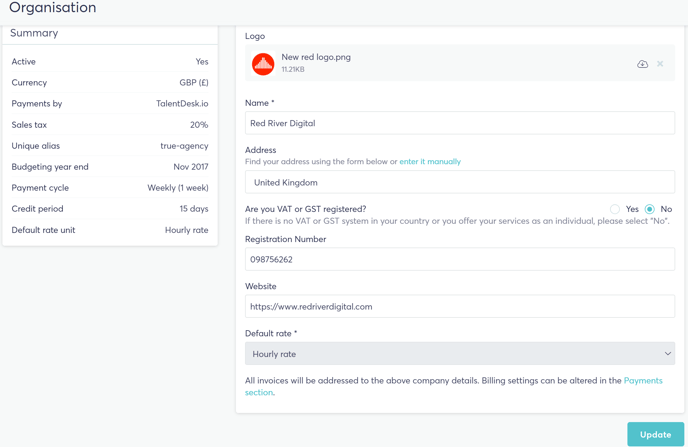 Click on the Payments tab under the Settings section. The first tab under payments is Worksheets wherein you can turn on or off the worksheet related settings based on the requirements.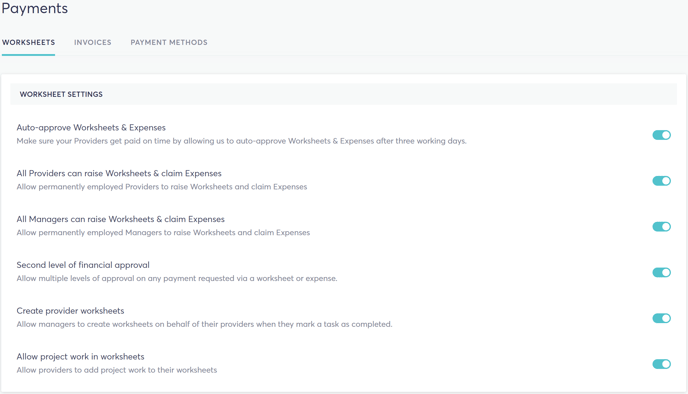 The second tab is Invoices where you can review your billing details and other settings.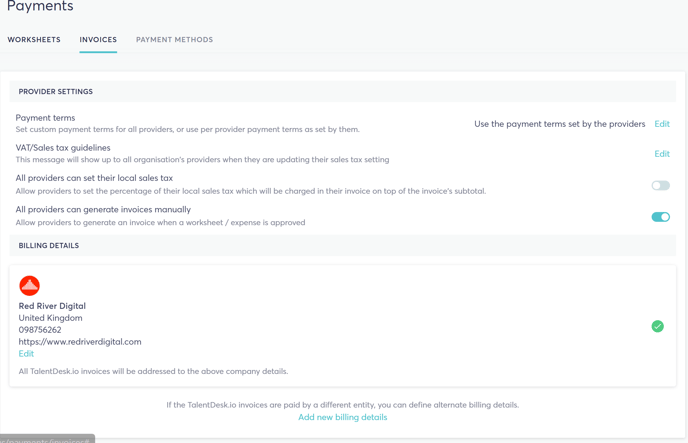 The third tab is Payment Methods where you can enable or disable the payment methods for your account.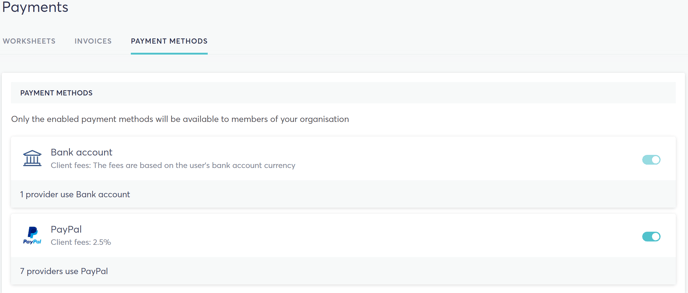 This will allow managers to claim ownership of a project they are not the owner of

Click on the Financial Controller tab under the Settings section. To add a financial controller, click on the Add Financial controller button.
Choose the required manager whom you would like to have as the financial controller by clicking on the respective manager's checkbox. Then click Submit.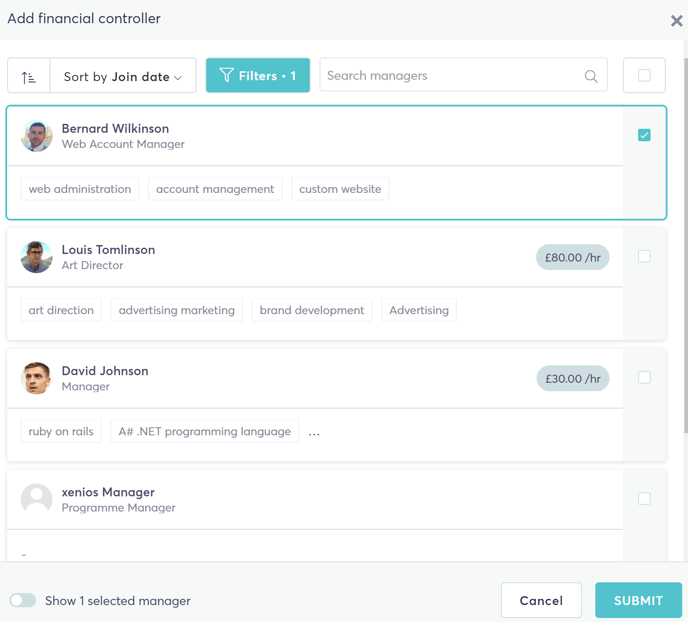 To review privacy related settings, Click on the Privacy tab under the Settings section.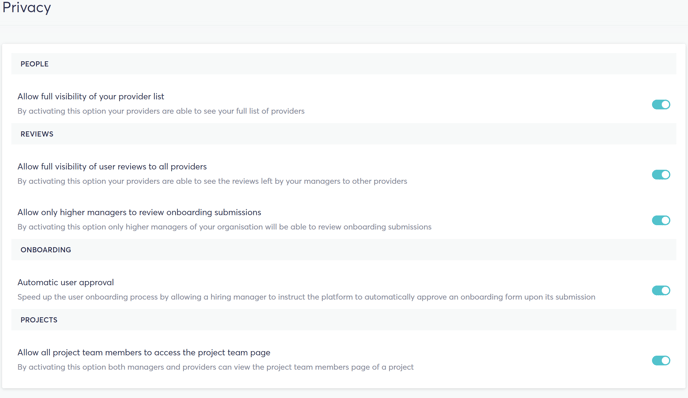 For Skills related settings, Click on the Skills tab under the Settings section. The first tab is the Organisation skills where you can add new organization skills by clicking on the New organization Skill button.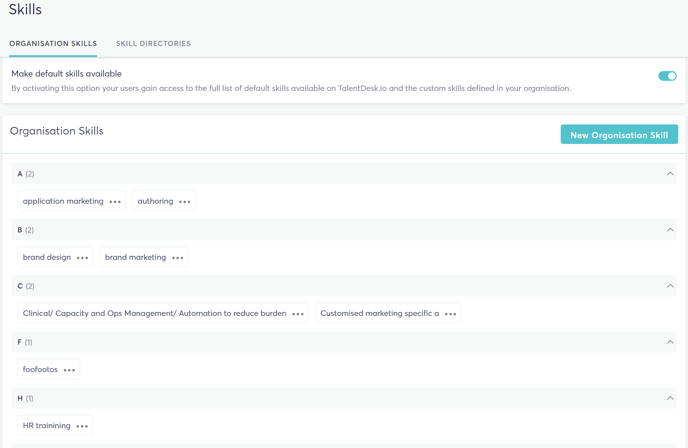 To create a Skill directory, click on the Create Skill directory button.
Click here to learn how to create and update onboarding forms.
If you would like to Import worksheets, you can do it in this section. Click on 'Import' button.
Select 'Worksheets' and click on 'Continue'.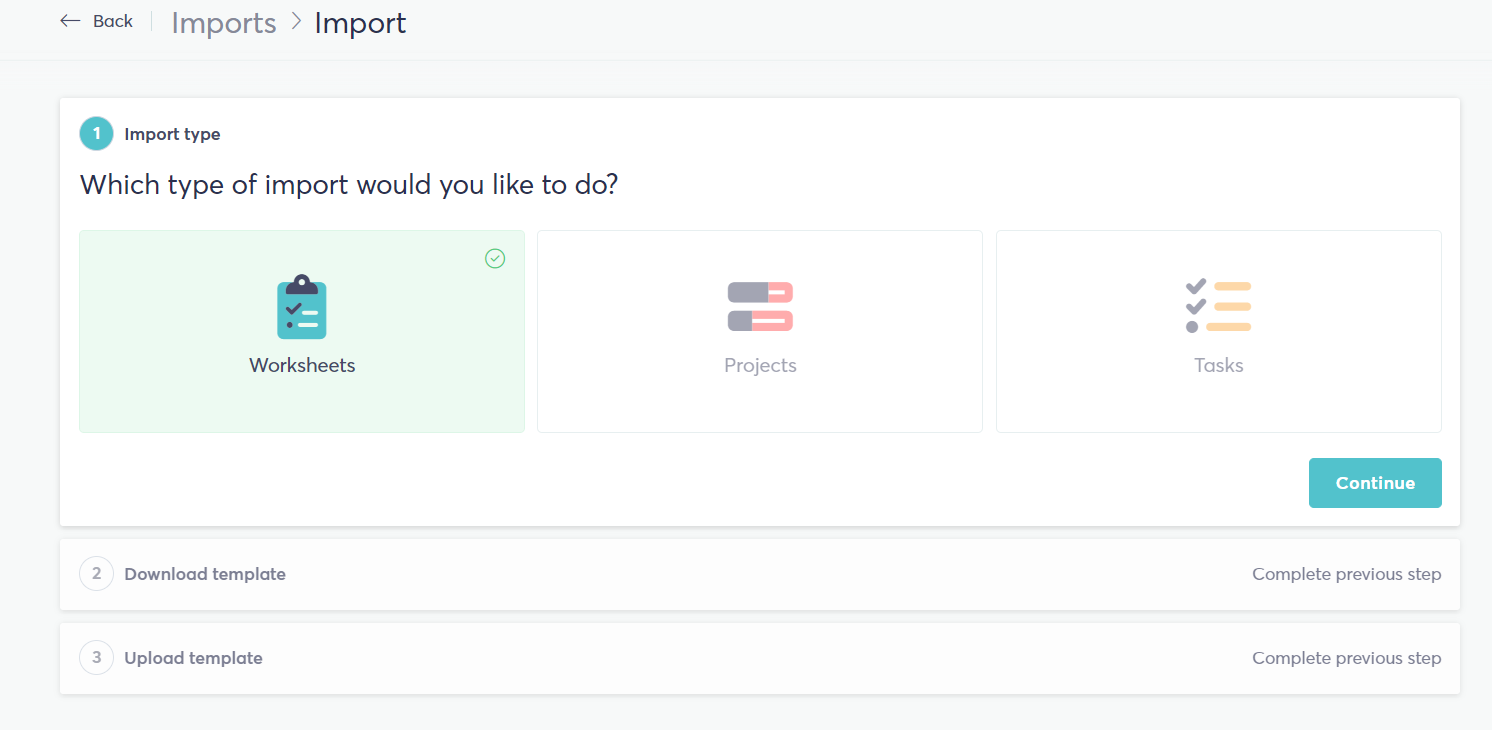 Download the Template and select the check box below once you do so. Click on 'Continue'.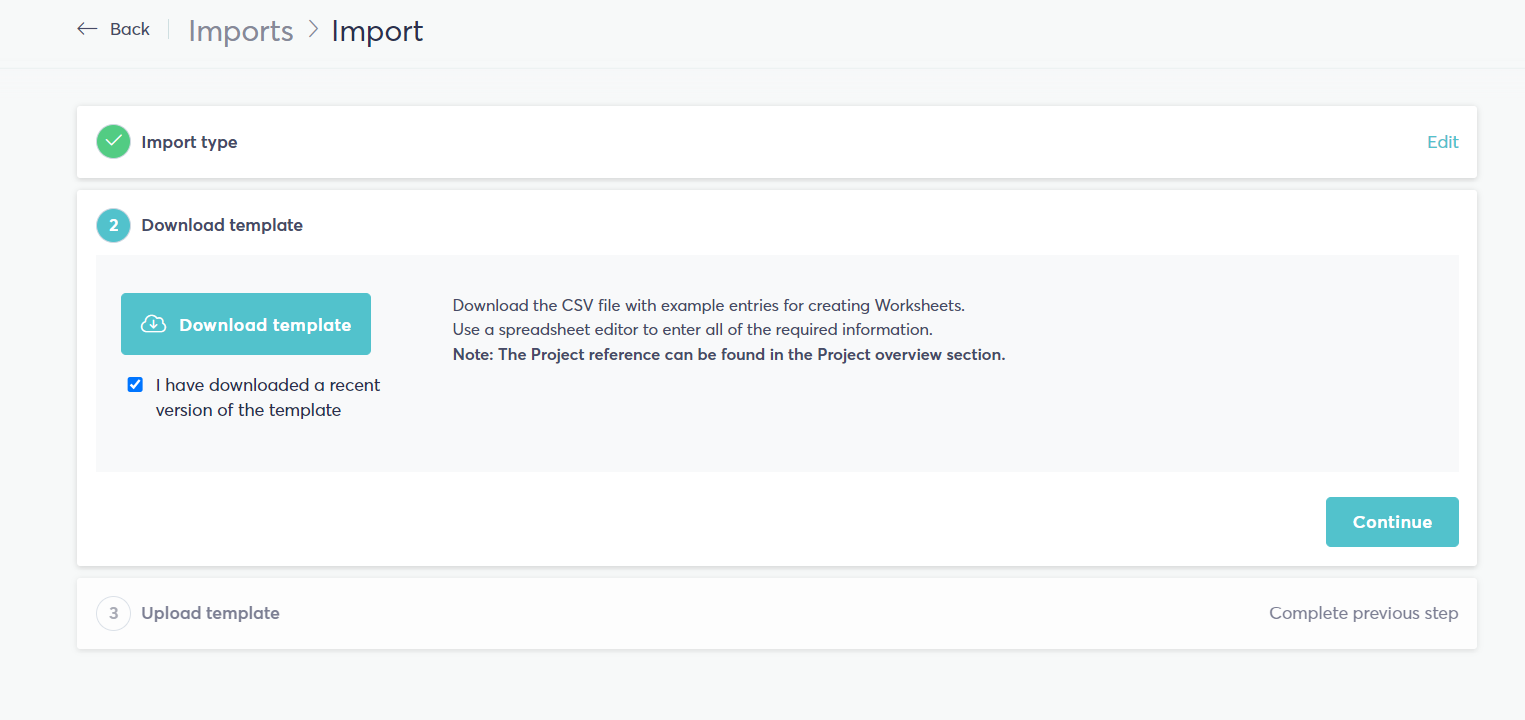 Upload the template and you should be ready with the worksheets imported.

Note: Importing 'Projects' and 'Tasks' are in our pipeline and should be live soon.
Roles & Permissions lets you customise what managers can and can't do. You can create new role but clicking on the 'Create Role' button on the top right and check the boxes you would like to give permissions. You can give a name to that role as well and click on 'Create'.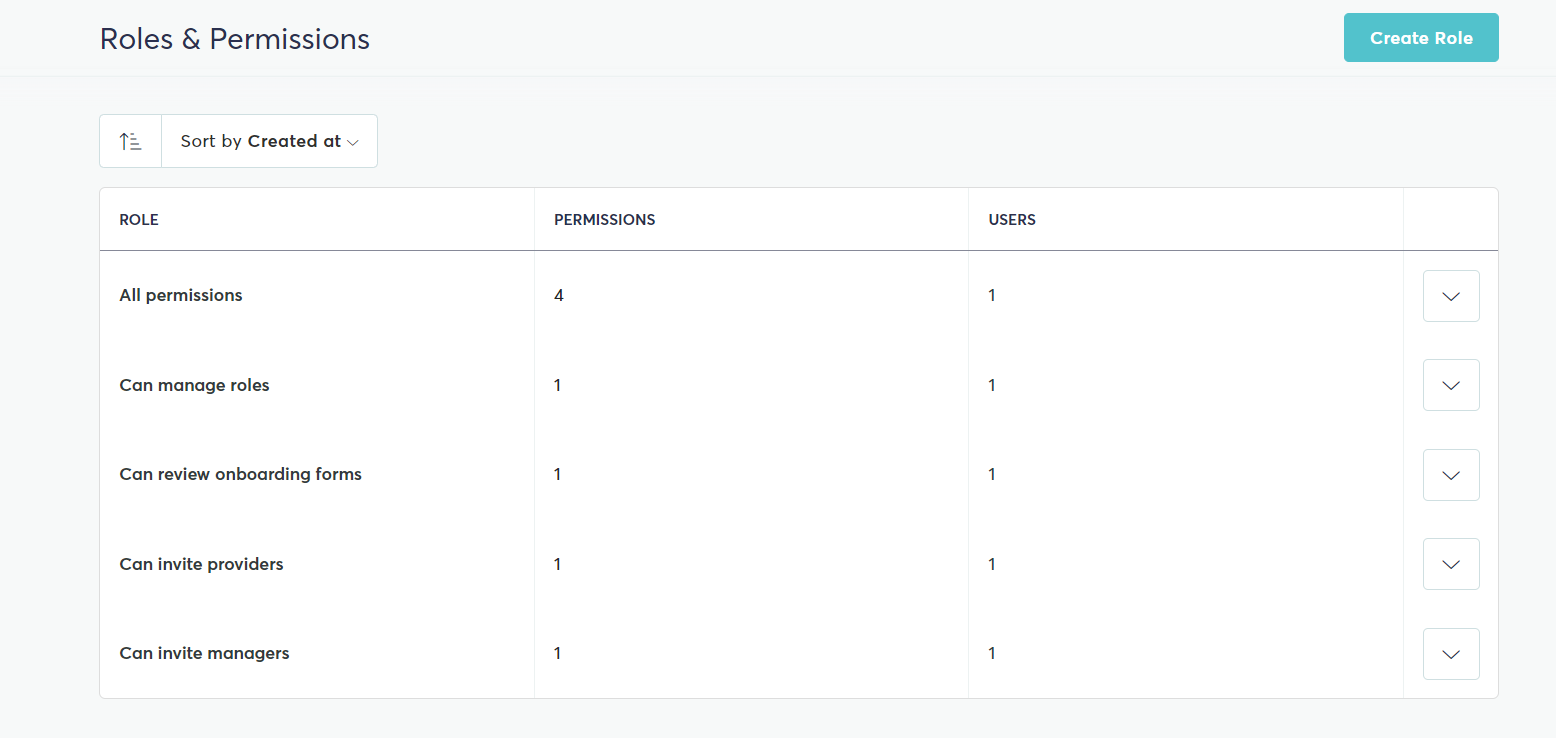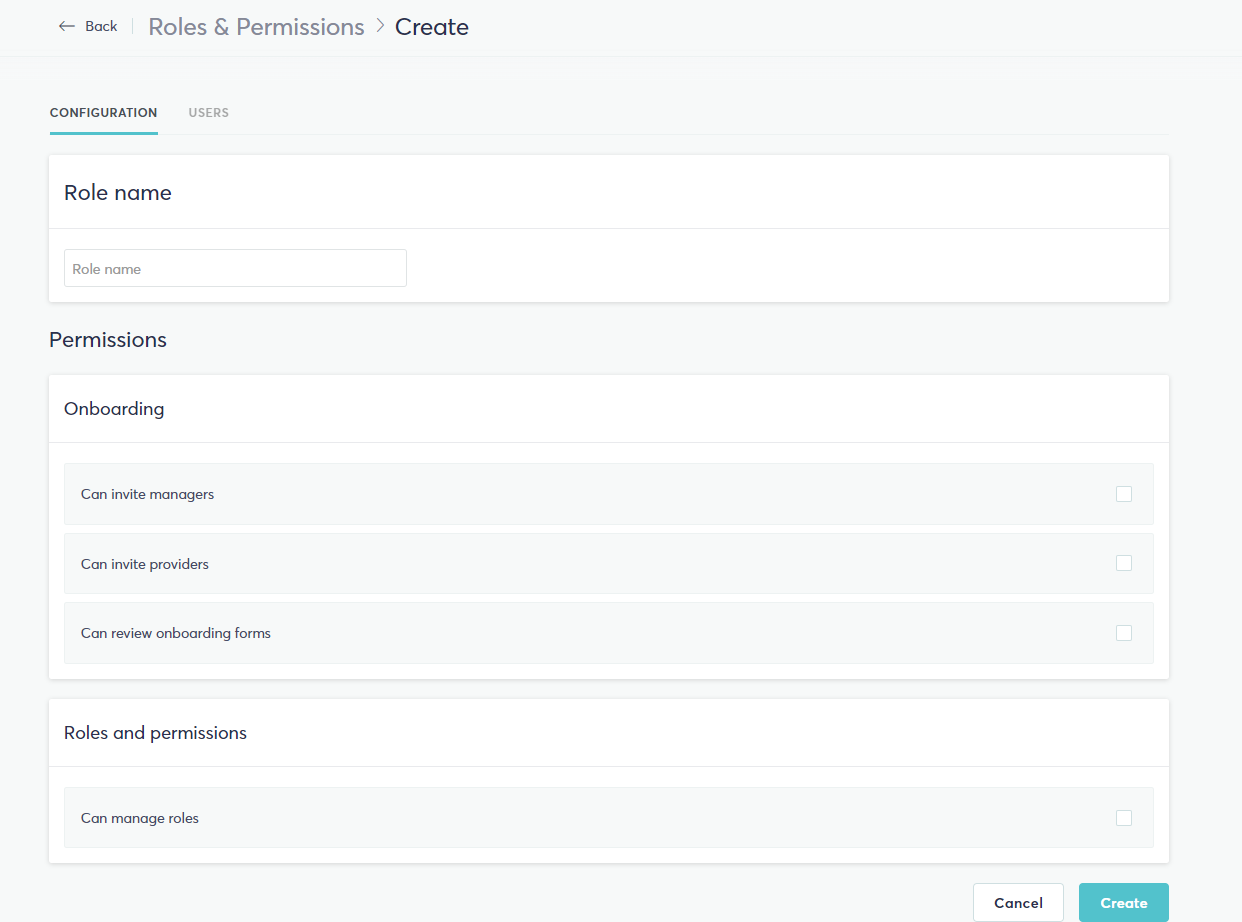 To add users to the role you created, you can click on the 'User' tab and click on 'Add user' option. To remove user, you can directly click on 'Remove user' button at the right end of the respective name.

To review notifications related settings, click on the Notifications tab under the Settings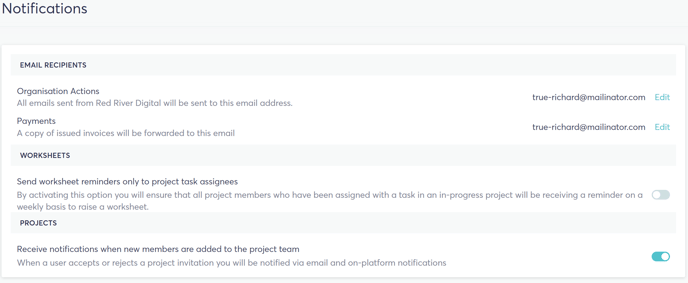 Click here to know how to create and update templates.
With our soon-to-be open API you'll be able to integrate the apps you're already using. We already offer accounting integrations like Xero - so if you're interested in enabling these please speak to your account manager. To find out more on the different apps you can integrate, please have a look at our list here.