Here we will show how managers can invite providers to the platform
Click here to see our video guide
To invite providers to TalentDesk you will first need to go the the Teams Section in the Dashboard side menu. After selecting "Providers" you will be brought to the providers list where in the top right is the "Invite Providers" button. Clicking this will open the Invite page where you will be able to add the providers email, user type and details. In the final section selecting the "Done" button will send out the invite to the provider.
Step 1 (One or multiple emails can be added here. This can be used to invite managers as well)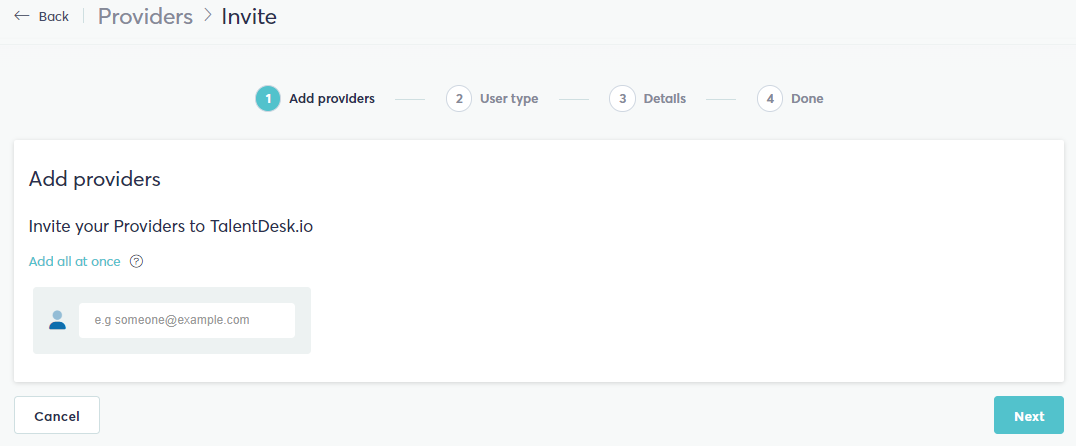 Step 2 (Here you will select either Contractor or Employee)




Step 3 & 4 (Default message, Template or Edited version of the default message can be used)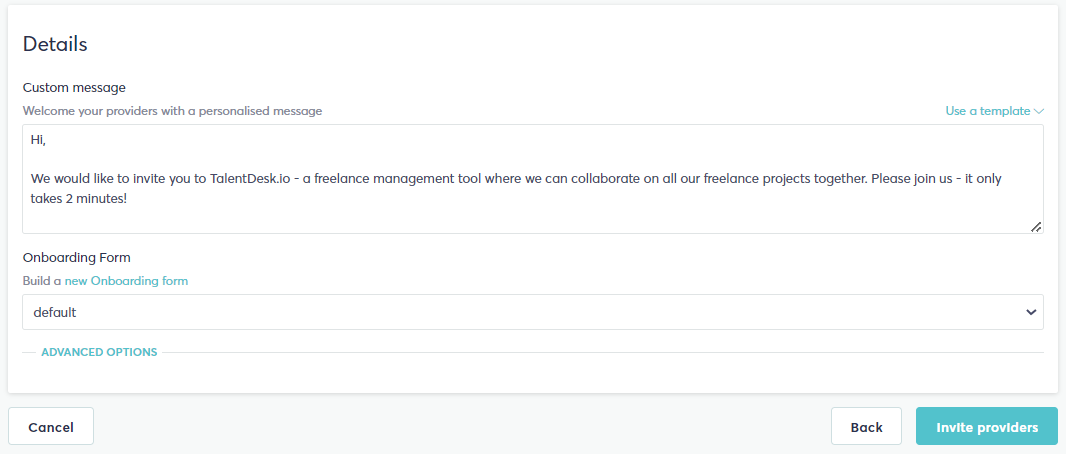 See our deep dive video on inviting providers and managers here.