Client case study:
atrain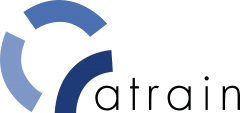 atrain GmbH, is an international HR and global transformation consultancy with offices in 8 countries and consultants operating in 25+ countries. The company offers leadership development, agile transformation and assessment centres, with the purpose of creating the conditions for people to reach their full potential; people being the very core of what they do. In Germany, where atrain was started more than fifteen years ago, the business currently has 72 internal employees and 40 external partners (freelancers).
Stats
Freelancers:

70+

Region:

25+ countries

Client since:

2020

Most used feature:

People Directory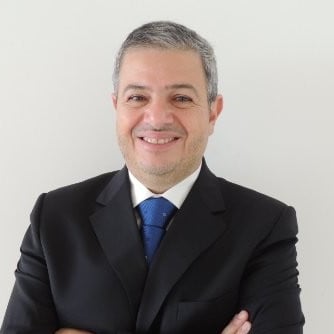 "TalentDesk gave us a knowledge base of all our people and their skills - and people have always been the core of our ideology."
50% less admin time

from payment processing

70+ freelancers

working on a daily basis

94% reduction

in number of invoices
Questions & Answers
How much time is your business saving each month by not having to manually check, process and reconcile each contractor invoice?

We increased payments the year we started working with TalentDesk. That year, we had 400 payments that we would've done ourselves but with TalentDesk, we only did 24 payments to TalentDesk who then executed those 400 payments for us. The process is now much easier.

The approval process was also facilitated. Before, the freelancer used to send their invoices to the finance team who would read them and then send them to project coordinators for approval. Now, the process is the same but it's fully automated and done through one streamlined platform, which makes it so much easier to keep track of freelancer payments. Any edits or missing documents can now be collected through the platform.

This entire process involved 10 project coordinators working on separate projects and one finance person.

Were you using other systems before TalentDesk that you have since replaced? If so, which ones?

No, not really. We only used online banking and didn't even track any of our budgets. We only used spreadsheets to keep track of the freelancer payments and to communicate this information to the accountants. Now, we only send the TalentDesk invoice to our accountants instead.

Do you now have more visibility on contractor payment costs and budgets by using TalentDesk? Please summarize the extent of how this has changed for you by using our platform.

We definitely have more visibility. Right now, I can see the invoices of the month at the click of a button instead of digging through spreadsheets stored on their server. It's a big plus to us and a massive time saving tool.

How often would your contractors receive a wrong amount and/or late payment, monthly?

It was not an issue as far as I know. Some freelancers complained because they got paid once a month. We lost that flexibility with TalentDesk but now, we do bi-monthly payments, which makes everyone happy. We're now being told that we're the fastest paying company on the market.

Would you say your relationship/retention of your freelancers has improved since using TalentDesk? If so, how?

We never had a retention problem. We don't compete a lot with the market. However, since TalentDesk, I'd say 90% are happy to work through the platform. They find it fast and easy to use. There always are a few people complaining but it's an irrelevant number. They are usually older people who struggle with technology. Having TalentDesk gives atrain an edge and makes us a company freelancers like to work with because their hiring and payment processes always go smoothly.

How much admin time would you say you are saving by onboarding freelancers, allocating work and managing tasks via TalentDesk? (monthly)

Information is now stored in one place, which means that we don't lose anything anymore and we also don't waste time looking for documents because everything is stored securely on one platform. That, to us, is a huge bonus in terms of organization and time saving.

In terms of onboarding, we used to send contracts to freelancers via email and wait for them to sign them and send them back. Sometimes, we had to chase those freelancers to sign their contracts. Now, we don't waste time doing this anymore, we only invite the freelancers through TalentDesk and let them send their required documents through the platform, sign up, and create their accounts on their own. This gives us a lot of peace of mind as well as free time.

What is the main benefit of using TalentDesk for your business?

One of the biggest benefits was being able to create a database of our external workforce. We can find freelancers based on skills and previous experience easily through the platform.

The second thing is knowing what each freelancer did in the past. Since freelancers work for different teams, it's often hard for those team members to connect and ask about the previous experience of each freelancer. Now, all project leads have access to all the necessary information in one place, which makes it so much easier for all the teams to connect about different freelancers they used. It helps in terms of trust within the team when they don't know who to use when they're using freelancers for the first time.

So, essentially, knowing everything, being able to manage projects in one place and having everyone kept in the loop.

I'd say hours saved is our biggest benefit. Freelancers are our second largest expense and constitute 18% of the total revenue. Having the info stored in one place helps us keep our overall budget in check because we know what and where we're spending our money now.

What's your favorite feature of TalentDesk?

Onboarding
Project management: It really helps us in terms of management. We really like the fact that we're now able to track expenses & milestones, upload the necessary information, accept requests, and upload expenses through one platform at the click of a button.