"TalentDesk gave us a knowledge base of all our people and their skills - and people have always been the core of our ideology."
Onboard your flexible, global workforce quickly and compliantly
Streamline your onboarding process and discover a centralized collection of all of your important documents with our specialized freelancer management software. Get your team to work quickly by creating, uploading, approving and saving legal documents or contract templates seamlessly during the onboarding process. Our optional Agent of Record (AOR) service also creates and signs the contracts with your global contractors eliminating all the legal admin and helping you mitigate compliance risk.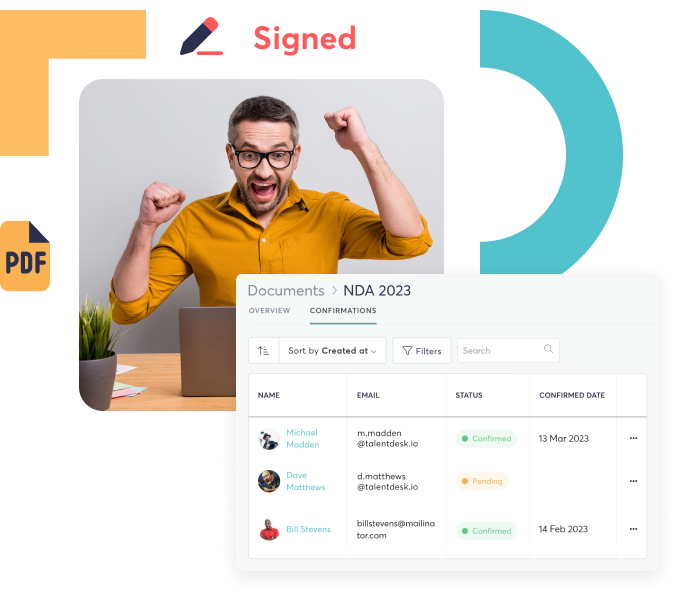 Keep your skills directory centralized and your projects in clear view
It's never been easier to match the right experts and consultants to your projects. Your customizable freelancer directory lets you filter by region, rating, skills, availability and more. Keep your talent knowledge base up to date as you grow by populating freelancer profiles with reviews and even private notes about their work and project outcomes. Once your projects have kicked off with the right available people, keep track of your checklists, budgets, and deliverables in one spot.
Elevate your consultant collaboration
Achieve unparalleled efficiency and organization as you complete your projects with lightning speed. Our platform provides you with seamless connectivity and complete control, allowing you to effortlessly manage your projects, tasks and budgets all in one centralized location. With our innovative time tracking tool, you can automate timesheets and invoices, streamlining your administrative tasks and saving you valuable time. Additionally, our system allows you to set caps at the task level, guaranteeing that you stay within budget and avoid overspending.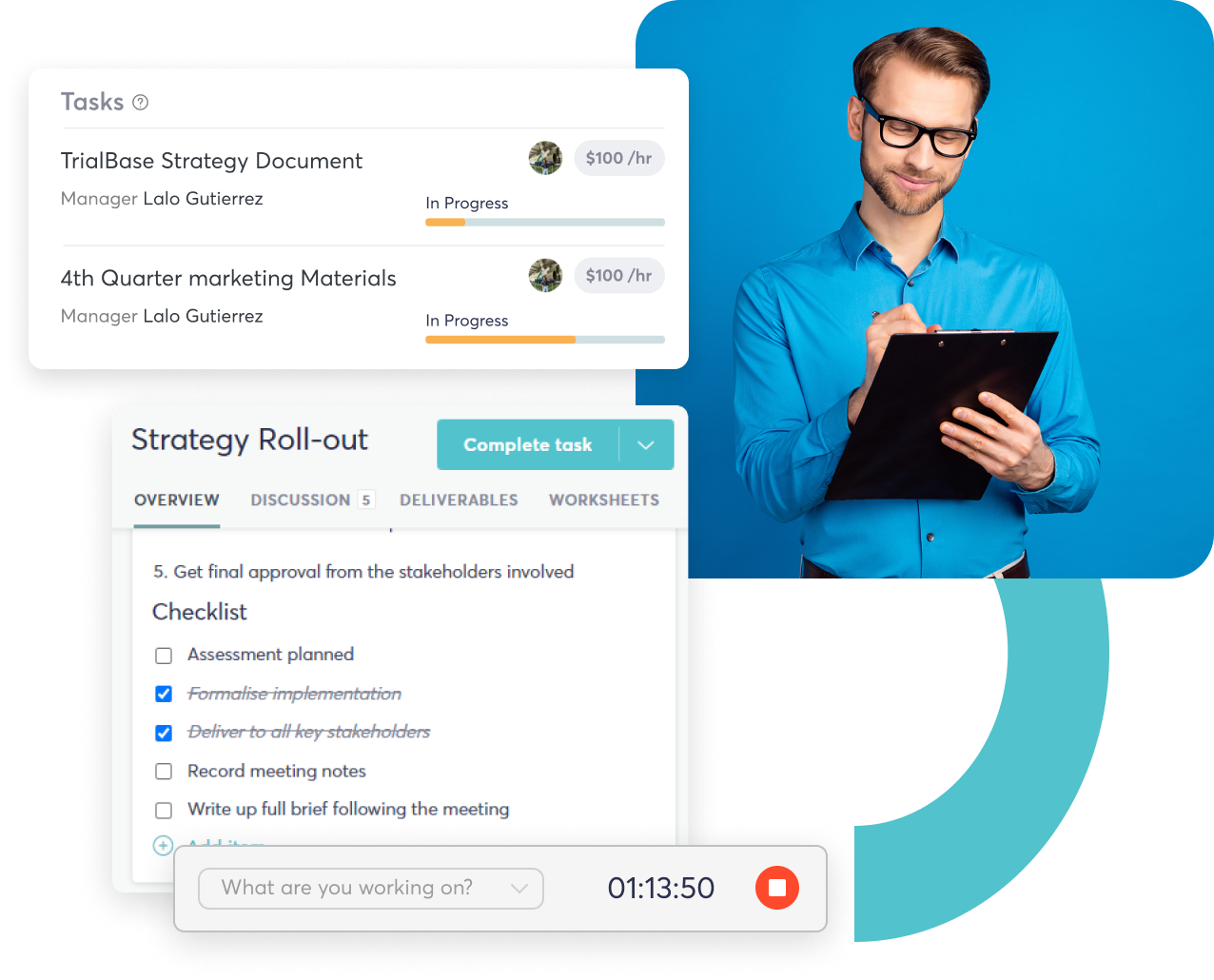 Reliable payments, reduced admin
We know freelancers are the core of your business, so we understand the importance of making sure they are paid accurately and on time every month. Access budget and accrual reports in Xero format for enhanced planning and align freelancer expenses with cost codes in your accounting software. Bring an end to time consuming communication with your accounts team with seamless cost attribution and eliminate extra admin by automating your global payments.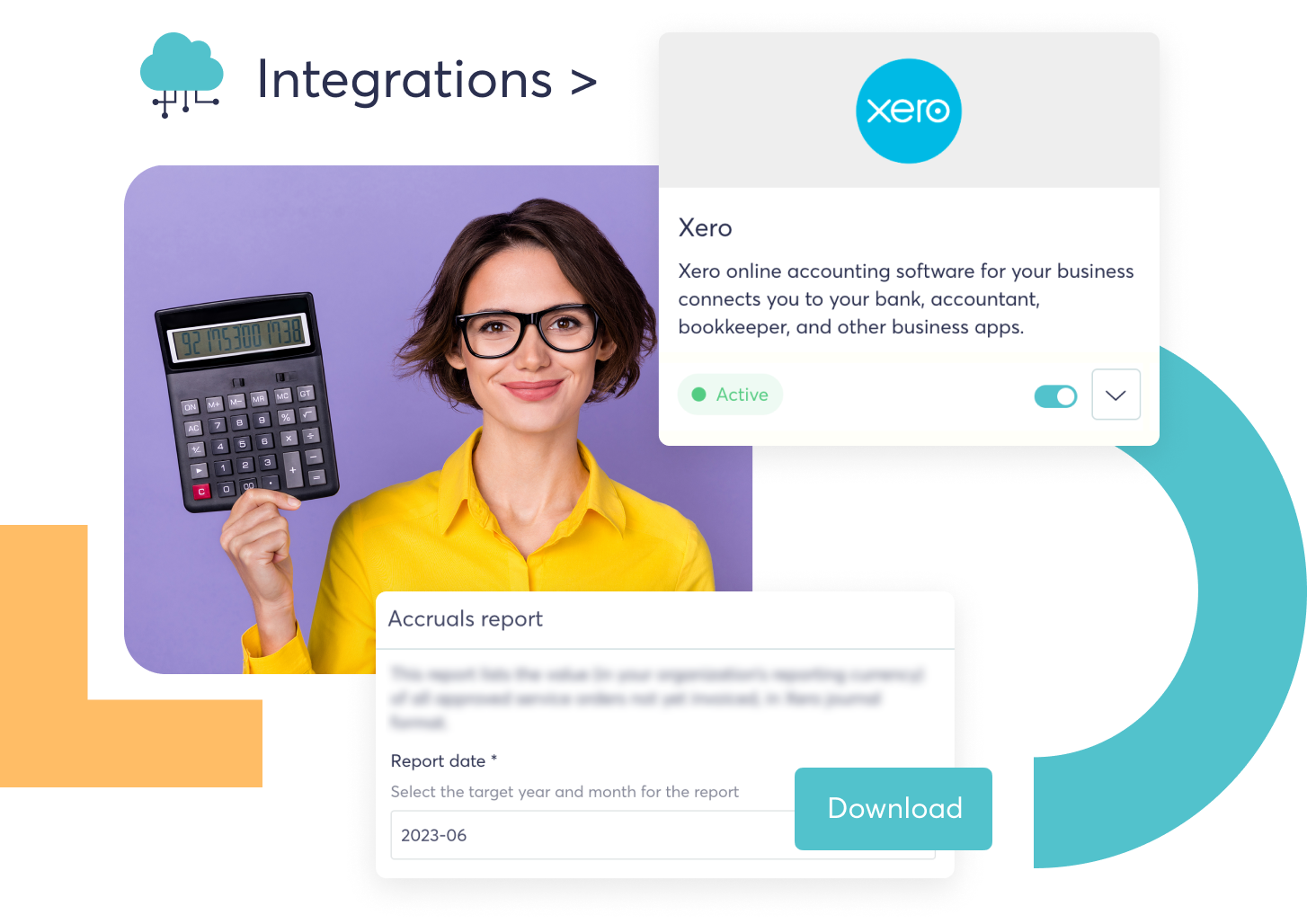 Simplify your freelancer management, amplify your success
Discover how TalentDesk can save you time and money.
PEO vs. EOR
Though similar, PEOs and EORs have key differences. Learn the distinctions and find out which is right for your business.
Freelancing and The Future of Work
Xenios Thrasyvoulou discusses shaking up the employment game, refreshing the tax rulebook, and removing the final hurdles to a super-flexible workforce.
Freelancer vs. Design Agency: Why We Chose to Stay Agile