Your global payments made easy
Make multi-currency payments to your contractors and freelancers with just one click. Receive one consolidated invoice, and let us take care of the pa(y)perwork.
Our partners


Pay your global workforce, with one click
Get all your contractors paid on time, without the hassle. We make fast payouts in 150+ countries and 55+ currencies on your behalf, saving you a whole lot of admin and money. Find out more by reading our Pay Freelancers and Contractors guide.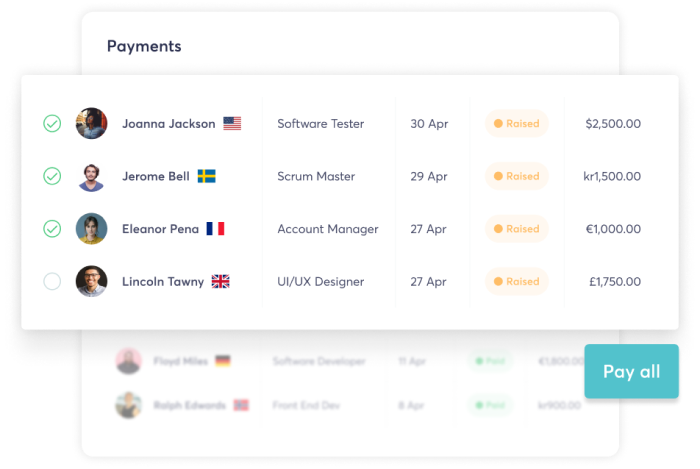 Get one invoice in your inbox, not thousands
Ditch your spreadsheets and your calculators. Receive just one consolidated invoice that includes all your contractor payments, in the currency of your choice. A granular breakdown is a click away when you need it.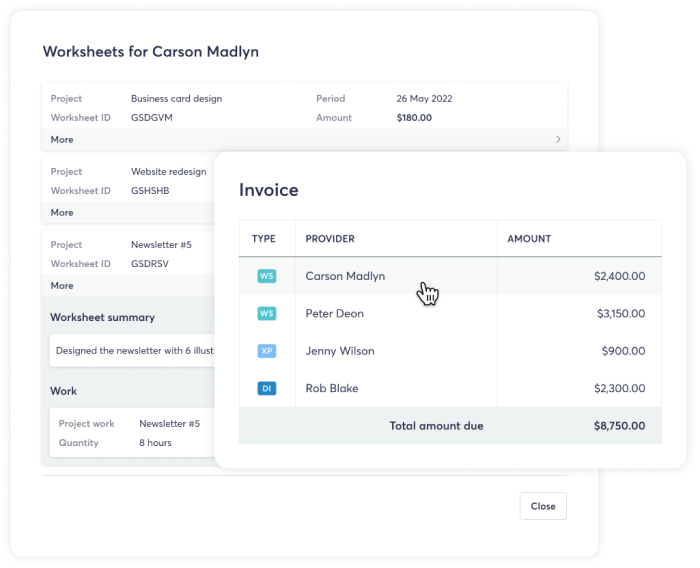 Multiple global entities? No problem
Are you a global business with multiple bank accounts? Our parent / child organization setup allows you to have separate entities under one main organization. Receive a consolidated invoice per entity, in different currencies, and avoid those unnecessary exchange rates.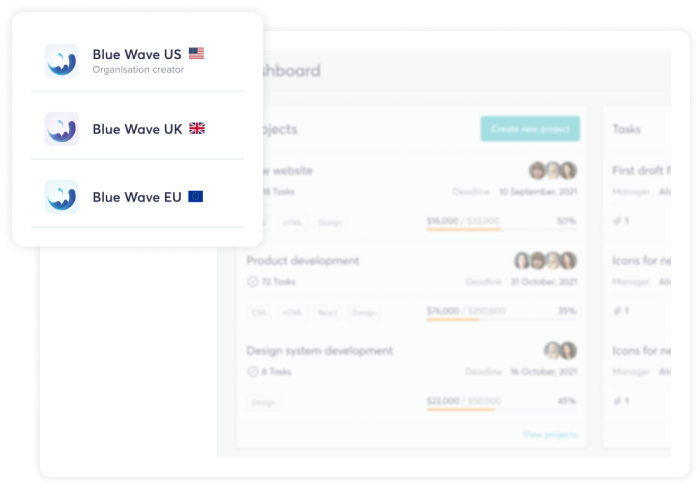 Avoid end-of-month surprises
Stay in-the-know of your expenditure without all the manual work. Our budget tracking tool shows you exactly what you've spent and on which projects.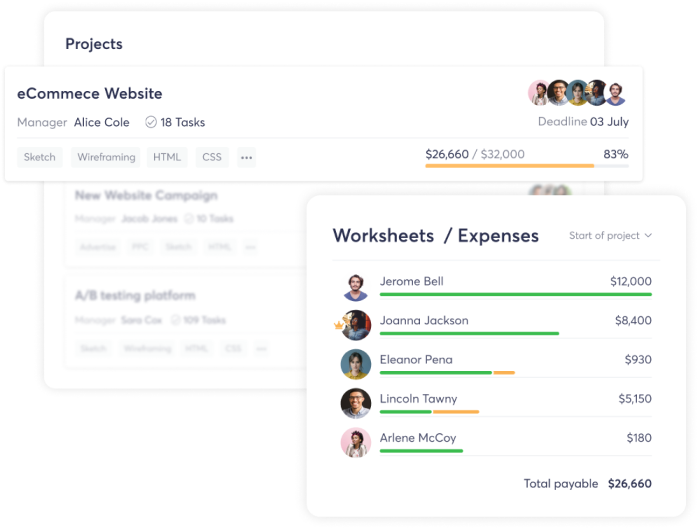 Expenditure reports at a click
Knowledge is King, and it doesn't need to be such a drag. Download detailed reports of budget spent at project or contractor level, as well as accrual reports in Xero format for advanced budget planning.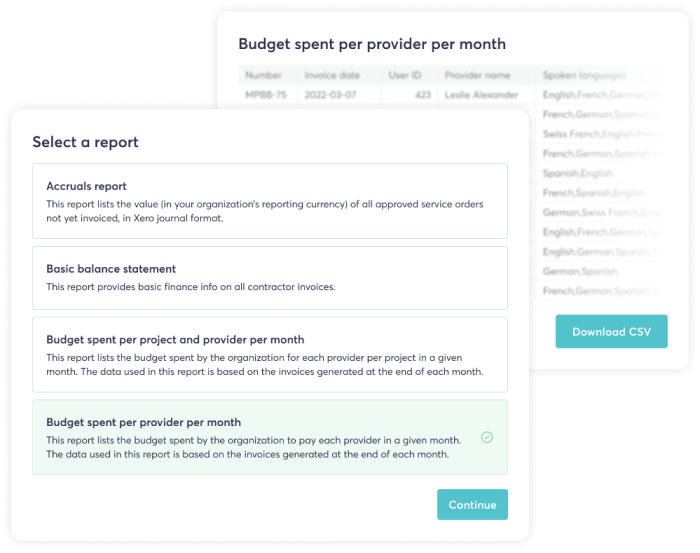 Frequently asked questions
When do freelancers get paid?
Unless you qualify for a wallet functionality, freelancers are paid as soon as we receive payment from you. We issue our invoices on the 1st working day of the month if you are on a monthly billing cycle, on the 15th for bi-weekly, and on the 8th and 23rd for weekly payments. Depending on how quickly we receive the payment from you freelancers could get paid within 24hrs.
What do you mean by project collaboration?
Whether you are working as a one-off with a freelancer or a group of freelancers, or whether you have ongoing projects, you'll need a place to share briefs, communicate, and set milestones. Through our freelancer management system, project managers can create and allocate tasks, and share visibility with other managers.
How are budget requests / purchase orders handled by TalentDesk?
TalentDesk.io allows you to allocate budget to each of your Managers on an ad-hoc basis. Each project on TalentDesk.io requires a Purchase Order to be raised and approved before the Project can start. It can be raised by any manager within that project, and approved by any manager that has enough budget available. This means you are very unlikely to encounter bottlenecks when kicking off your project.
I use my own project codes, can TalentDesk.io replicate these?
This question has multiple answers! TalentDesk.io allows you to name your projects, so if you'd like to replicate codes from other software we can either try to replicate the process or work towards integrating with the other software.
Can project deadlines be extended?
Of course! You have full flexibility!