Allow flexibility in your payments
Freelancers can be paid by the hour, day, word, a fixed budget or select multiple methods.


Streamline and review cost tracking
No more timesheets, expenses or invoices lost in email folders. Freelancers can raise worksheets or claim expenses directly on their profile. Various dashboards allow for real-time tracking of total spend
Pay one invoice, not a hundred
Forget about processing everyone's invoices. We aggregate all your freelancer worksheets and expenses and raise one invoice to you. You pay us each month, we pay all the freelancers in more than 100 countries.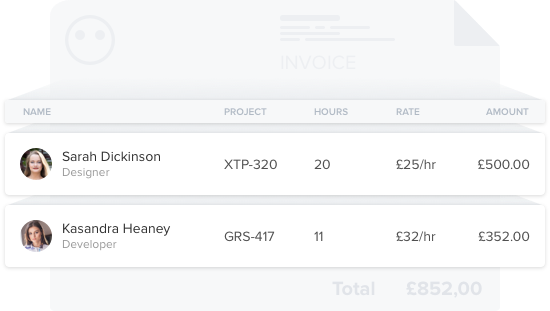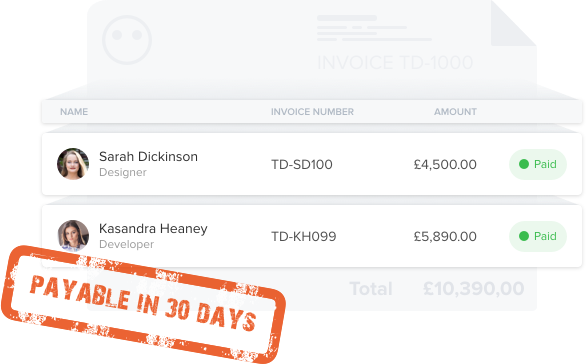 Dictate your payment terms
Subject to credit approval we may be able to set a payment date for all your freelancers and give you time to pay us.
Frequently Asked Questions