Instant Work Allocation
Find the best available people for your project at-a-glance and assign tasks quickly. Track milestones and progress and make work happen - sooner rather than later.
Make work happen
View all your projects in one real-time dashboard and create new projects with ease.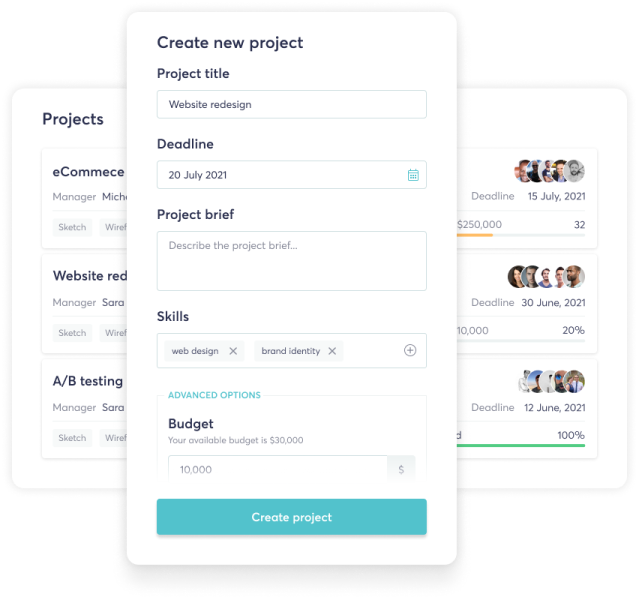 Assign tasks with a click
Search your directory and assign work to the best available contractors instantly. Faster kick-offs mean timely projects.
Different work, different rate
Want the flexibility of assigning different tasks at different rates? Choose your preferred rate for the task and invite your contractor to start the work.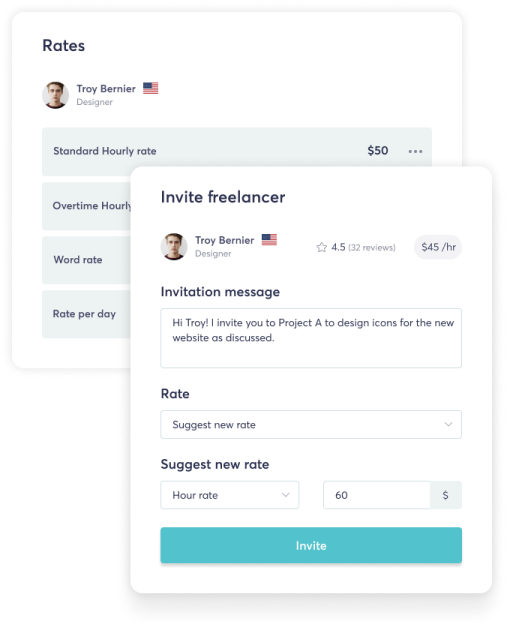 Exchange deliverables and collaborate
Once your project is up-and-running, you can securely store, share and access all relevant documents in one place.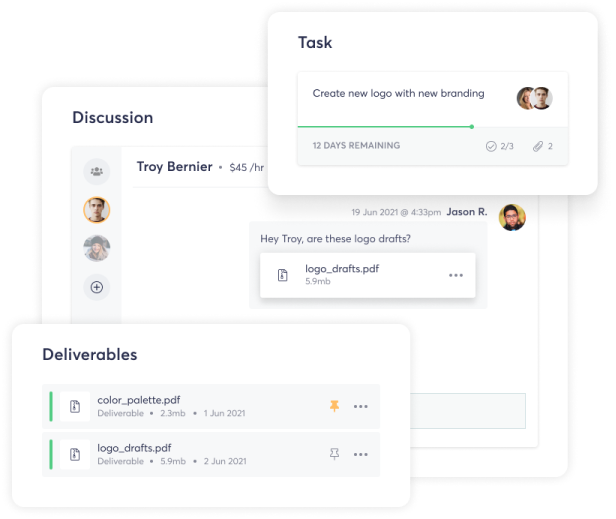 Track your work
Keep an eye on budgets, milestones and deadlines and make sure the right people maintain visibility on the work.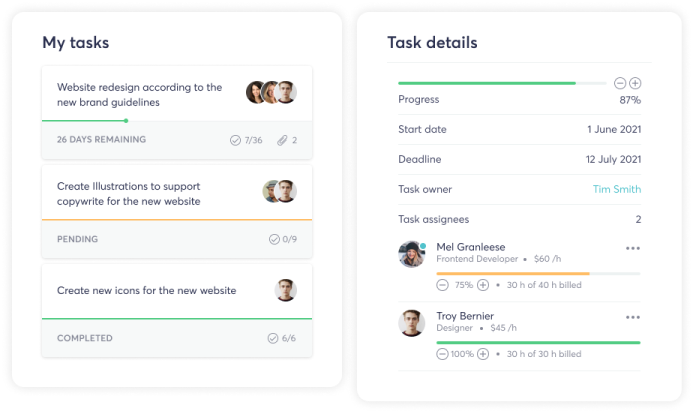 Frequenty asked questions
What do you mean by project collaboration?
Whether you are working as a one-off with a freelancer or a group of freelancers, or whether you have ongoing projects, you'll need a place to share briefs, communicate, and set milestones. Through our freelancer management system, project managers can create and allocate tasks, and share visibility with other managers.
Will other clients of TalentDesk.io be able to see my freelancers?
No! Your talent pool is your talent pool. See our privacy policy for more details.