Seamless Workflow Management
Find the best available people for your project at-a-glance and assign tasks quickly to your remote teams. Track milestones and progress and make work happen - sooner rather than later with our freelancer workflow management platform.
Customize your searchable directory of freelancers
Create your knowledge base with custom skills specialized for your needs. Find the talent you want, instantly. Simply browse your directory by rate, specialties, location and more to create your ideal workforce database.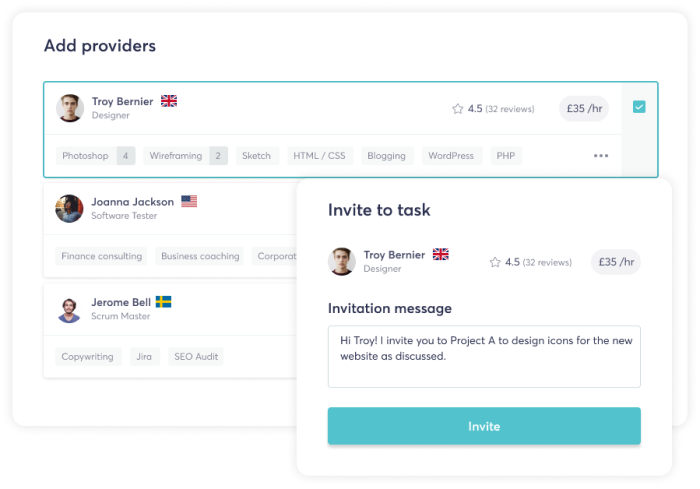 Create projects & tasks in minutes
Quickly invite contractors to projects and assign tasks in no time. Faster kick-offs mean timely projects. Your freelancers' ability to receive and complete tasks can be just as quick and easy as your workflow management, from kick-off to delivery.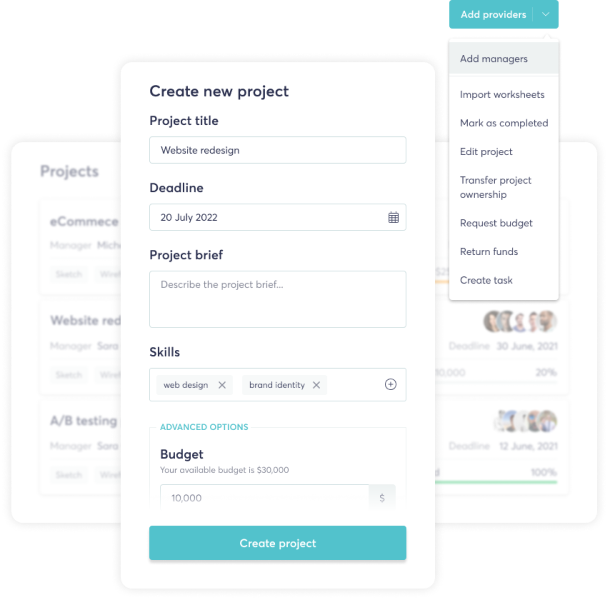 Monitor project budgets & stay on track
Keep on top of expenses and budgets. Get a birds-eye view of your budgets with a click and stay in the know. Observe manual breakdowns of spend in real time so you can maintain accurate cost control and monitor your spending closely.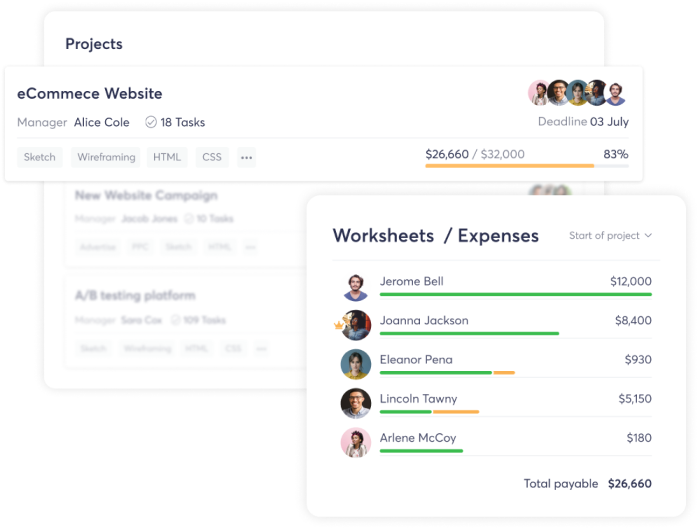 Simple project reporting and accounting
Eliminate the need for manual data entry. Download reports and sync with your favorite accounting systems to simplify your workflows, reduce admin costs and boost productivity. It's never been easier to maximize your financial accuracy and save valuable resources.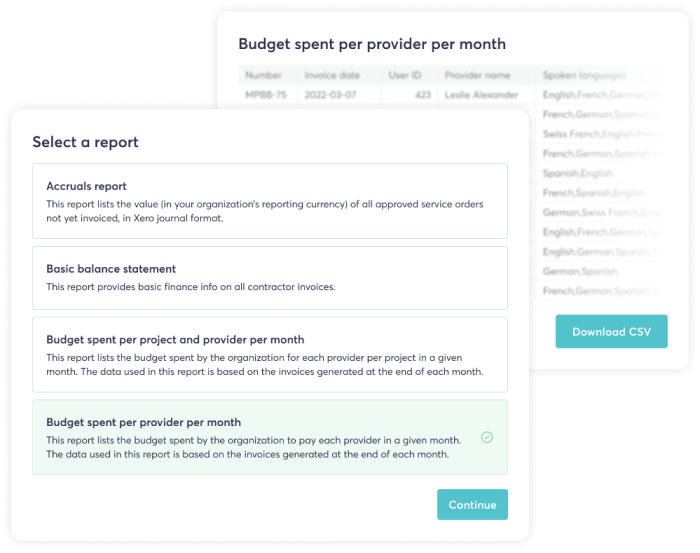 Frequently asked questions
What do you mean by project collaboration?
Whether you are working as a one-off with a freelancer or a group of freelancers, or whether you have ongoing projects, you'll need a place to share briefs, communicate, and set milestones. Through our freelancer management system, project managers can create and allocate tasks, and share visibility with other managers.
How are budget requests / purchase orders handled by TalentDesk?
TalentDesk.io allows you to allocate budget to each of your Managers on an ad-hoc basis. Each project on TalentDesk.io requires a Purchase Order to be raised and approved before the Project can start. It can be raised by any manager within that project, and approved by any manager that has enough budget available. This means you are very unlikely to encounter bottlenecks when kicking off your project.
Where can a freelancer raise their Worksheets?
There are three places where a worksheet can be raised: 1) In the project itself 2) In the Finances section 3) As a bulk import (only Org Owners and Financial Controllers are able to do this). All worksheets and expenses have to be related to a project.
Does TalentDesk have a messaging functionality between teams?
Yes - you can message talent on TalentMarket before inviting them to join your organization as well as Freelancers that you have already invited and onboarded.
Why should you implement a Contractor management process?
If your business is reliant on an external workforce and you would like to streamline processes from onboarding all the way to finances, a contractor management system is ideal for you. It'll save you valuable time and money from operations and provide better visibility across your teams.