"As soon as I started working with TalentDesk I made a cost comparison table of what we had then, and what we have now. It was obvious immediately that TalentDesk was the option for us."
Say adios to local talent limitations
Impress global clients by offering an international perspective on your projects. Don't confine your business to nearby talent - our curated marketplace lets you browse top, pre-vetted freelancers by location, rate, skills and more. Urgently need a freelancer to produce a new video or ad campaign? Simply look through freelancer profiles, read reviews, browse popular categories and more. Search specifically what you're looking for or look through all of our curated freelancers, for free.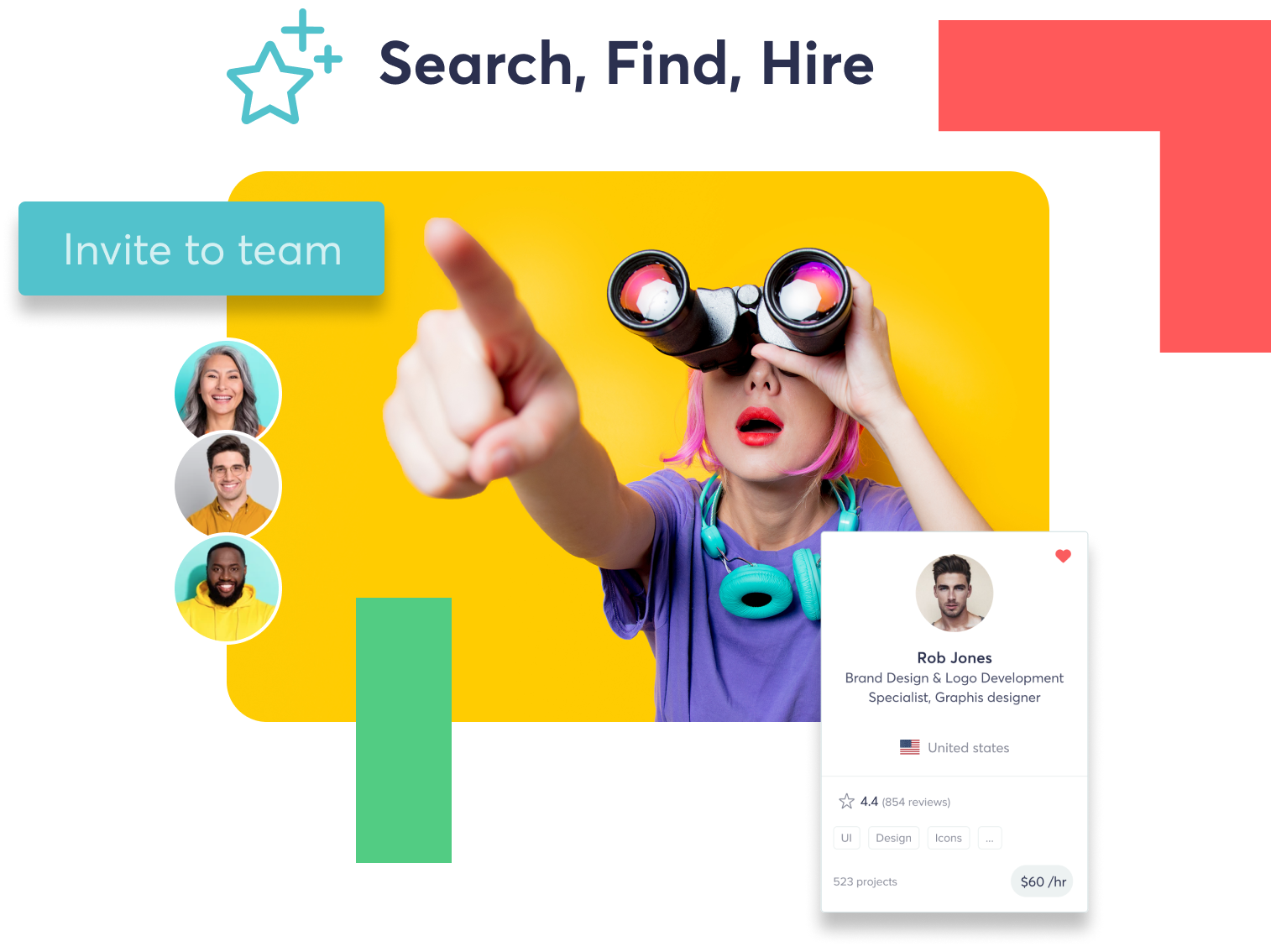 Get your searchable, digital directory and scale up and down flexibly
Utilize custom skills and templates to build a specialized directory for your business. Easily find the most suitable and available talent within your searchable talent database and allocate tasks quickly, for faster kick-offs. Populate freelancer profiles with public reviews and add private notes about their work, assignments, and project outcomes. Group talent together with custom names and build your teams. Once you have your workforce ready - discuss ideas and provide feedback with our instant messaging feature.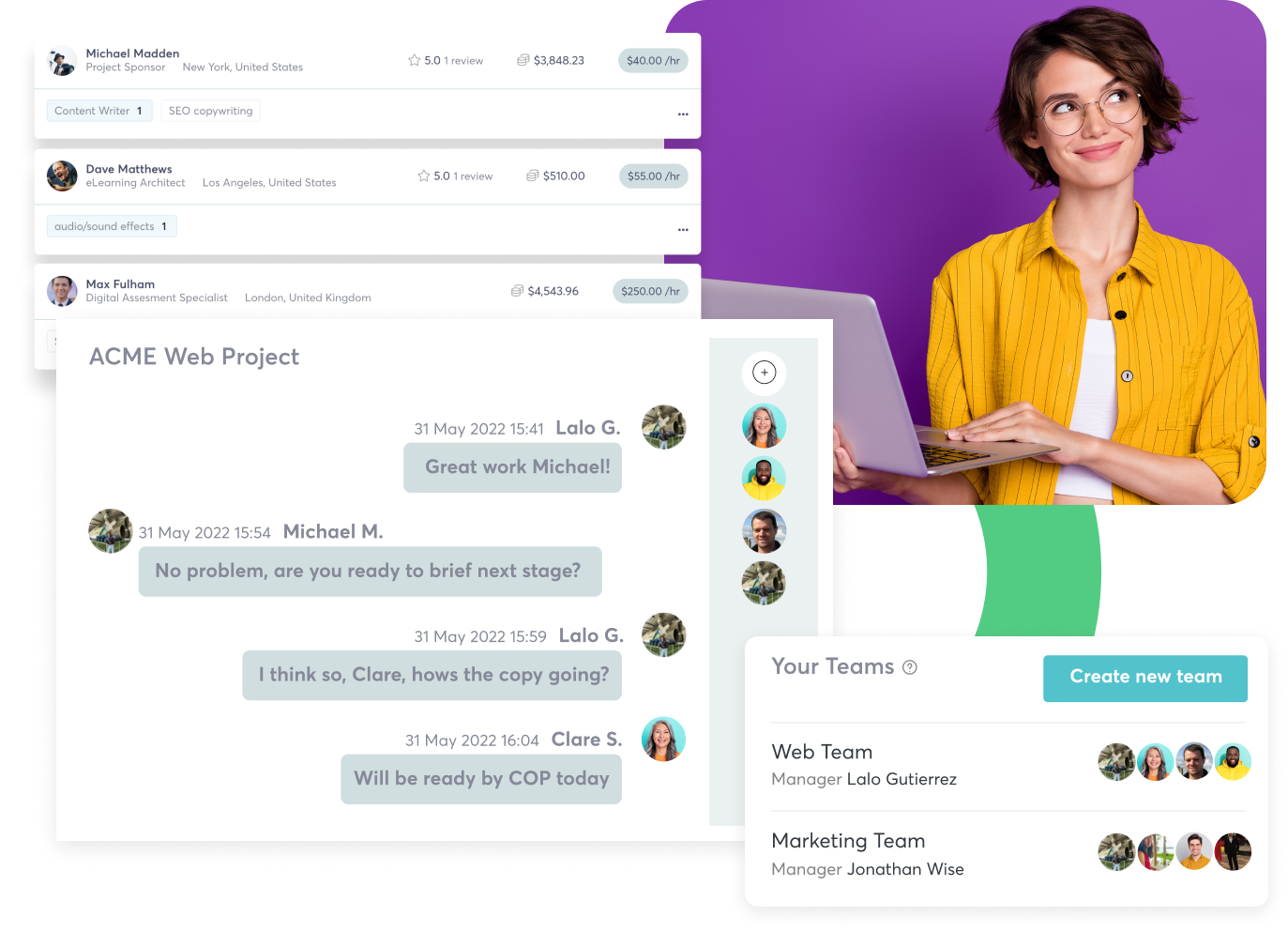 Maintain complete visibility of payments and budgets
Easily monitor and control your freelancer expenditures with intuitive dashboards that help you track expenses against your budgets in real time. If that wasn't enough, our integrated time tracking tool automates timesheets and invoicing, and you can even set spending caps at task level to prevent overspending and nasty end of month surprises.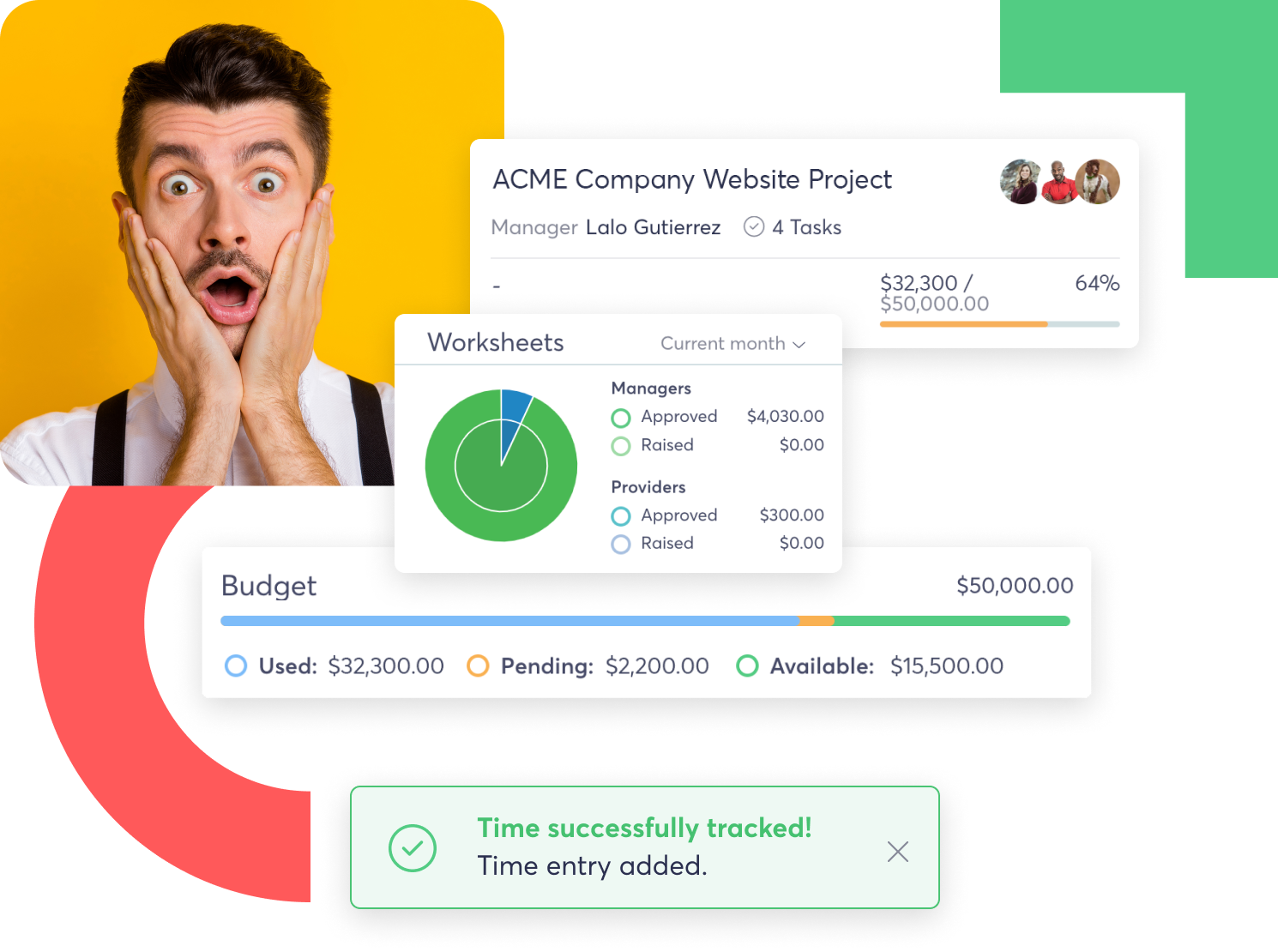 Simplify your freelancer management, amplify your success
Discover how TalentDesk can save you time and money.
PEO vs. EOR
Though similar, PEOs and EORs have key differences. Learn the distinctions and find out which is right for your business.
Freelancing and The Future of Work
Xenios Thrasyvoulou discusses shaking up the employment game, refreshing the tax rulebook, and removing the final hurdles to a super-flexible workforce.
Freelancer vs. Design Agency: Why We Chose to Stay Agile