Refer a business and get rewarded
Do you know organizations who would benefit from having an all-in-one solution for organizing, managing and paying their freelancers and contractors? Refer them to TalentDesk.io and get rewarded when they sign up.
Here's how it works
We're keeping it simple. Fill in the form with your details as well as the details of the decision-maker from the organization that you'd like to refer. We'll do the rest! If they sign up, sit back, relax and we'll send you your reward.
$200

if you refer a company with 2 seats

$1,000

if you refer a company with 10 seats

$10,000

if you refer a company with 100 seats
Refer a business and get rewarded
TalentDesk enables businesses to work and scale seamlessly across the globe. Find out more below.
Frequently asked questions
Do I need to be a TalentDesk user to refer people?
Absolutely not! Our referral program is open to anybody, anywhere.
How do I know if my referral is successful?
Once you submit your referral, your job is done. We'll notify you once we've spoken to the organization you referred to us. Once they sign-up, we'll email you requesting your bank details so that we can send you your referral fee.
What counts as a successful referral?
If you refer a decision-maker from an organization that is not an existing (or former) TalentDesk client and they sign up to our platform on an annual contract, we'll consider it as a successful referral.
What's a decision-maker?
What we mean by "decision-maker" is that we'd like you to refer someone in the organization who can make decisions about implementing software like TalentDesk. Typically we speak to HR Directors, Operation Directors, CEOs / CTOs / CFOs (of start-ups and smaller businesses), Head of People / Head of Talent or Head of Payments.
When and how will I get paid?
Once your referred client signs up to our platform and pays their first license fee invoice (monthly or annual), we'll send the referral fee directly to your bank account, providing you are in a country that we can pay into. We process payments via Payoneer, Paypal and Wise to more than 200 countries across 30+ currencies.
Who can approve worksheets?
Any manager who is involved in a project can approve a worksheet.
What happens if my referral scales after joining?
Unfortunately we can only compensate you based on the number of seats (managers only) that the business initially signs up with.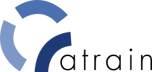 Callie Campbell,
Operations Coordinator

"It's perfect for startups, or any small or medium businesses experiencing large growth and specifically in staffing. TalentDesk will help you keep in control and scale properly!"

Mauricio Franco,
External Partner Manager

"TalentDesk gave us a knowledge base of all our people and their skills - and people have always been the core of our ideology."