"In my team, we have cut our admin time in half, from the research operations point of view. The onboarding process has become smoother: contract signing, staffing freelancers into projects and evaluating the tasks is now done through one streamlined platform, which definitely helped us save a lot of time. [...] We've in fact estimated that we are saving 47% of our time on onboarding and work allocation."
Get compliance sorted (or better yet - outsourced) from the get-go
Fully customize and automate your onboarding process for speedy, compliant kick-offs. With TalentDesk.io you can create and upload legal documents for signature at onboarding and task level, and easily manage all important documents in one place. Collect important information or forms like W-9s at onboarding, and easily spot missing information before it's too late.
Better yet, use our international Agent of Record (AOR) service to outsource legal admin and mitigate compliance risks, for an even smoother journey.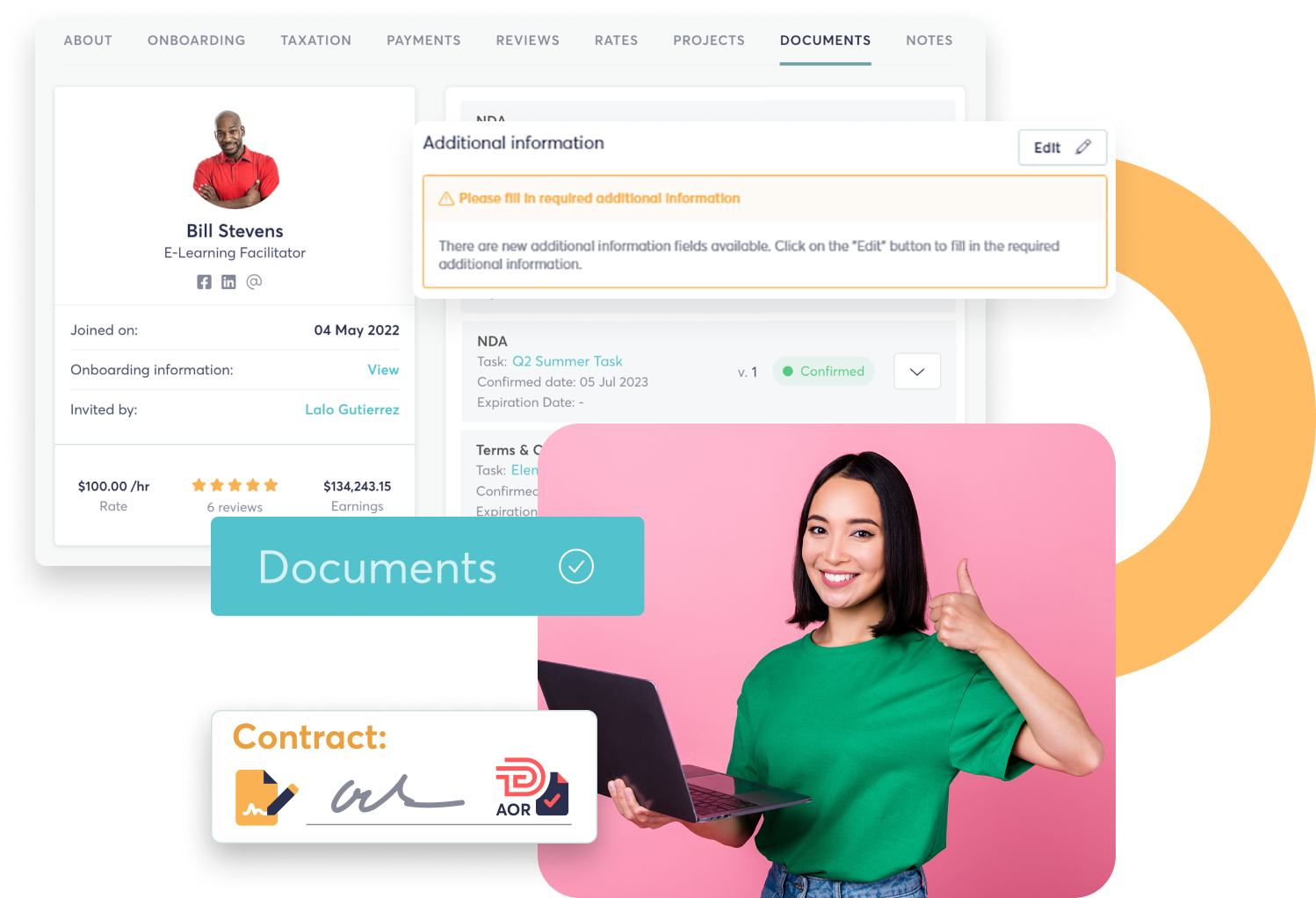 Allocate work seamlessly and maintain visibility throughout
Organize your freelancer teams in the way that works best for you and your business, and find the right people for a task in seconds. With our project and task templates you'll minimize the admin and prep time so that your teams can start the work promptly. Add internal team members and stakeholders for extra transparency and use our project management features for messaging, uploading and receiving deliverables, tracking milestones and more.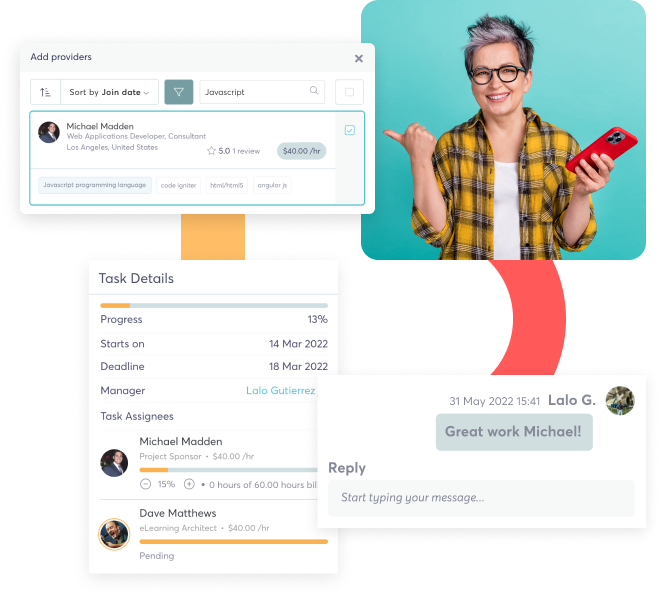 Keep track of budgets effortlessly with our time tracking tool
Get granular breakdowns of time spent on tasks, alongside the benefit of consolidated invoicing. Just one invoice for your finance team to pay, while you enjoy full transparency of timesheets and expenses. Our payment automation sends fast and reliable payments to 190+ countries and 55+ currencies at the best rates. Could your team do with that extra time back and cost saving?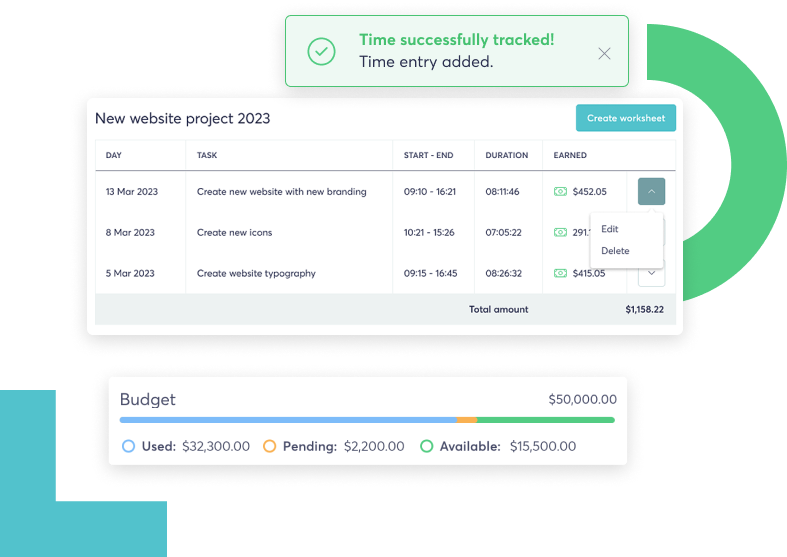 Simplify your freelancer management, amplify your success
Discover how TalentDesk can save you time and money.
PEO vs. EOR
Though similar, PEOs and EORs have key differences. Learn the distinctions and find out which is right for your business.
Freelancing and The Future of Work
Xenios Thrasyvoulou discusses shaking up the employment game, refreshing the tax rulebook, and removing the final hurdles to a super-flexible workforce.
Freelancer vs. Design Agency: Why We Chose to Stay Agile