Client case study:
Memrise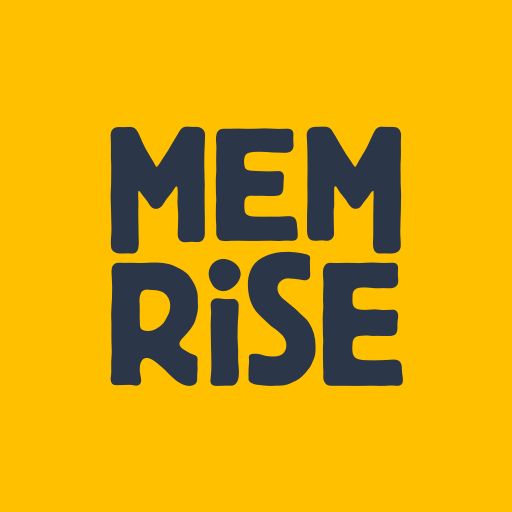 Memrise is a language learning app and website that contributes to the mission of helping people acquire languages to create a better and more connected world!
Stats
Freelancers:

100+

Region:

Global

Client since:

2022

Most used feature:

Payment automation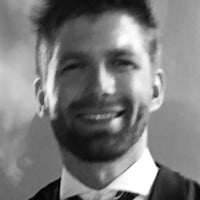 My key responsibilities include general book keeping, financial reporting, treasury management and business analysis.
"TalentDesk takes over freelancer payments, no matter what country the freelancers are located in and no matter which currency they're being paid in"
50 hours saved

per 100 invoices processed

70% less time

spent on payment admin

100+

freelancers working on a daily basis
Questions & Answers
In your own words, can you describe the nature of your business for the benefit of our subscribers.

Memrise is a language learning app and website that contributes to the mission of helping people acquire languages to create a better and more connected world!

What is your role in the company? Tell us a little about your key responsibilities.

My name is Rafael and I'm a financial controller at Memrise. My key responsibilities include general bookkeeping, financial reporting, treasury management, and business analysis. In essence, it's like putting together all the pieces of the finance function of the business.

How many freelancers do you use, where are they located and what sort of work do they do for your company?

So far, we've onboarded over 100 freelancers that we use on a regular basis in different areas of our creative process (such as content and media creation in different languages for instance) but we expect this number to grow even more.

What specific problems were you looking to solve when you decided to look for a management system for your contractors?

The main issue we've struggled with was streamlining the payment process. Our pool of freelancers was growing and our number of invoices was escalating and it eventually became too complicated to keep track of those invoices manually. We noticed that the manual process was also more prone to mistakes and delays, which we were trying to avoid.

Our manual process consisted of me keeping track of our reporting on spreadsheets with the help of our accounting department. It was just really messy!

What would you say was the biggest pain-point or challenge you were facing?

Paying people globally and on-time, definitely.

What systems or processes were you using to manage, pay and organize your talent before you switched to a Freelancer Management System?

We never really used a platform like TalentDesk. We created our own manual and rather tedious system, which consisted of a combination of spreadsheets. We relied on accounting systems to keep track of payments. When it came to projects, we managed them through a combination of folders and spreadsheets and never really used any project management tool.

What is the biggest benefit that you have seen since using TalentDesk.io?

Definitely time saving and cost saving, which in my opinion, are correlated. Basically, time saving implies cost saving, particularly when moving from a fairly manual process to an automated one.

How would you approximately quantify the benefits below from our platform:

I think the easiest way to quantify the benefits we've seen is through payment processing. I used to spend 15 to 20 hours a month on processing payments manually: from picking the bank account details and entering them on a spreadsheet to making sure the info is right and the payments are being processed in a timely manner. This task is now completed through TalentDesk, saving me the work of processing at least 40-50 manual invoices from freelancers monthly.

We've also calculated that we're roughly spending 70% less time on admin related tasks. Not having to go through the bookkeeping process, payment processing and bank reconciliations has surely saved us a lot of time.

How would you describe TalentDesk in 3 words?

I'd say TalentDesk is simple, intuitive, and fast. Basically an essential one-stop-shop.

How would you describe TalentDesk.io to someone new?

From a finance perspective, I'd say TalentDesk is a tool that every business needs to use if they're looking to save time and be more cost efficient. TalentDesk centralizes all projects, budget management, and invoicing and just simplifies payment processing as a whole.

Who would you recommend TalentDesk.io to?

I'd recommend it to any company that does not already have a dedicated freelancer management system and is looking to build and maintain their own pool of contractors, especially if they'd like to keep direct control over their relationship with them without wasting an extra percentage of their rate.

Are your freelancers happy using TalentDesk.io?

Our new providers love it! However, it has taken our existing providers a little time to adjust and familiarize themselves with the platform but once the transition period was over, they felt like the platform brought more structure to the work process.

How does the internal team feel about using TalentDesk.io?

A member of our internal team mentioned that it's an intuitive tool that is very easy to use for both managers and freelancers. What we like about TalentDesk is how responsive and collaborative the customer success team is. They're always open to hear our feedback!

Overall, I think a platform like TalentDesk will bring intense time savings in all areas of a business. We've already seen that in payments processing. We know that in the future, project management as well as communication can be handled via the tool and be more accessible to everyone. We also hope in future it can replace some of our email comms with our vendors.