Your Guide to Paying Freelancers
Download our guide to learn how to streamline your payment process and pay your freelancers and contractors on time.
Benefits of using TalentDesk
Pay your global workforce anywhere, with just one click
Receive one consolidated invoice instead of thousands
Set up separate multi-currency entities under one organization
Sync your contractor budgets and expenses with your accounting tool
Leave your details to get your free guide in no time!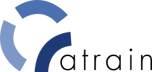 Callie Campbell,
Operations Coordinator

"It's perfect for startups, or any small or medium businesses experiencing large growth and specifically in staffing. TalentDesk will help you keep in control and scale properly!"

Stephen Frost,
Founder & Creative Director

"I definitely recommend TalentDesk to other companies that work with international contractors. Everyone I know is paying people in messy ways: through PayPal or banks and money tends to get lost. I think it is nice to have a platform like TalentDesk focused on those details."

Mauricio Franco,
External Partner Manager

"TalentDesk gave us a knowledge base of all our people and their skills - and people have always been the core of our ideology."

Rafael Suarez,
Financial controller

"TalentDesk takes over freelancer payments, no matter what country the freelancers are located in and no matter which currency they're being paid in"

Ndy Macaulay,
People Operations Specialist

"A platform that takes away the long hours of managing freelancers so that you can spend the time on doing more strategic tasks"