Focus on mission, not minutiae
Your work matters, so your time shouldn't be spent on unnecessary admin. Our single integrated platform slashes the cost and time involved in managing freelancers.
One centralised directory
Share the best talent among teams and collate essential information such as contracts and personal details for 1099 forms
Availability-at-a-glance. See which freelancers have time, and when.
Building a network? Our tax and compliance support takes the stress out of going global.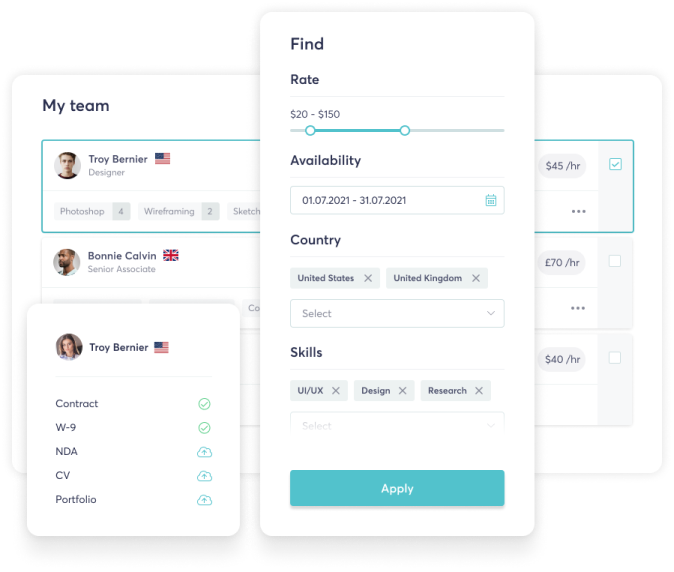 Payments made easy with one consolidated monthly invoice
Just approve each freelancer's timesheets and we'll send the right amount to the right bank account.
Keep on top of costs with simple dashboards that let you track expense against budgets.
Pay on time, wherever they are. We make payments to 90+ countries and in 30+ currencies, always with our great rate guarantee.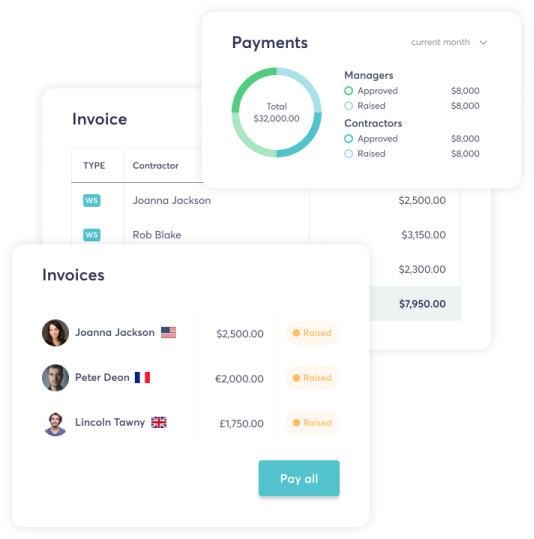 A one-stop hub for project nirvana
Instantly match the right educator to a project. Assign tasks, create project teams and track deliverables all in one place.
Instant messaging keeps teams connected and a centralized database for up-to-date documents avoids confusion.
Stay ahead of deadlines, offer feedback and manage costs. All from the same platform.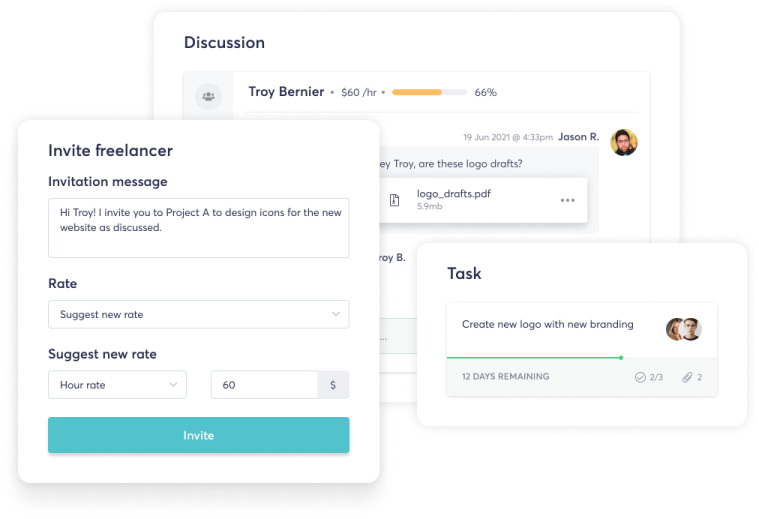 It's perfect for startups, or any small or medium businesses experiencing large growth and specifically in staffing. TalentDesk will help you keep in control and scale properly!

Callie Campbell, Operations Coordinator

SchoolKit case study

TalentDesk takes over freelancer payments, no matter what country the freelancers are located in and no matter which currency they're being paid in

Rafael Suarez, Financial controller

Memrise case study

A platform that takes away the long hours of managing freelancers so that you can spend the time on doing more strategic tasks

Ndy Macaulay, People Operations Specialist

Mindvalley case study