Focus on tech, we'll do the rest
You're here to change the world with your innovative technology. We're here to help you get there.
Seamless hiring and onboarding
Need a programmer in the UK or a full-stack developer in India? No problem. Let us help you scale up by connecting you to our global community of 3m+ freelancers.
Building a global network? We help you stay compliant by collecting and storing important documents in one secure place.

Worried about high turnover?

You'll have a searchable directory of the best, available talent at your fingertips.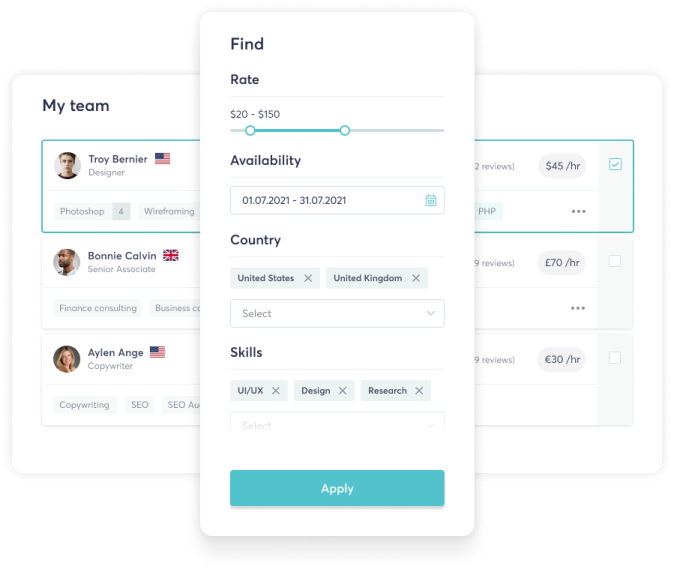 Consolidated payments made easy
Just approve each freelancer's timesheets and we'll send the right amount to the right bank account.
Keep on top of costs with simple dashboards that let you track expense against budgets.
Pay on time, wherever they are. We make payments to 90+ countries and in 30+ currencies, always with our great rate guarantee.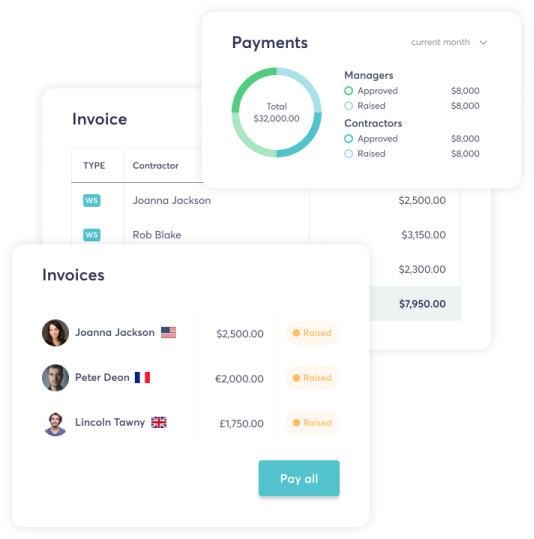 A one-stop hub for project tracking
Keep freelancers in the loop with your briefs from day 1. Assign tasks, create teams and track deliverables all in one place.
Instant messaging keeps the managerial and operational sides connected and helps avoid confusion.
Stay ahead of deadlines and budgets and maintain visibility across shareholders. All from the same platform.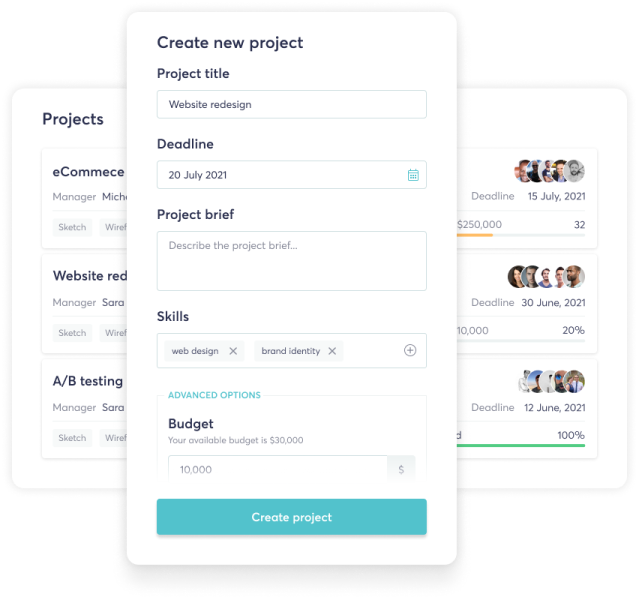 Time saving is a massive benefit. We've given the finance team a week of their month back that they were using to just process all the payments.

Paige Lawson, Sourcing Specialist

LCInteractive case study

A platform that takes away the long hours of managing freelancers so that you can spend the time on doing more strategic tasks

Ndy Macaulay, People Operations Specialist

Mindvalley case study

As we know a lot of businesses are moving to that (freelance) model - it's very much part of the new economy. I think TalentDesk.io are way ahead of the curve. They have seen the future and they are providing a solution for the challenges that those businesses are going to have.

John Ashton, Founder of Write Arm

Write Arm case study