Your talent at your fingertips
Create a searchable directory of your global talent, based on what's important to your business. Instantly search by skills, ratings, rates, location and more.
Your contractor contact book
Create a searchable directory of your talent and find the best available people for a task, instantly. Browse your directory by location, rate, skills and more.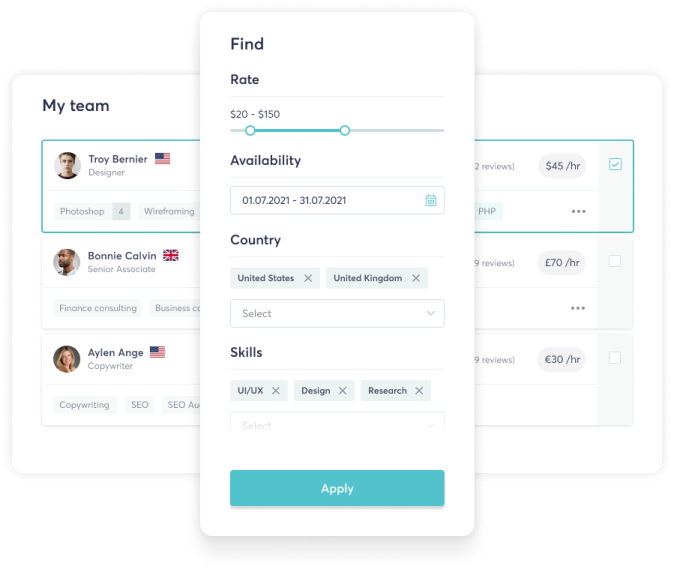 Your people, your criteria
Create custom templates, requesting the information
that you'd like to capture from your contractors as custom fields.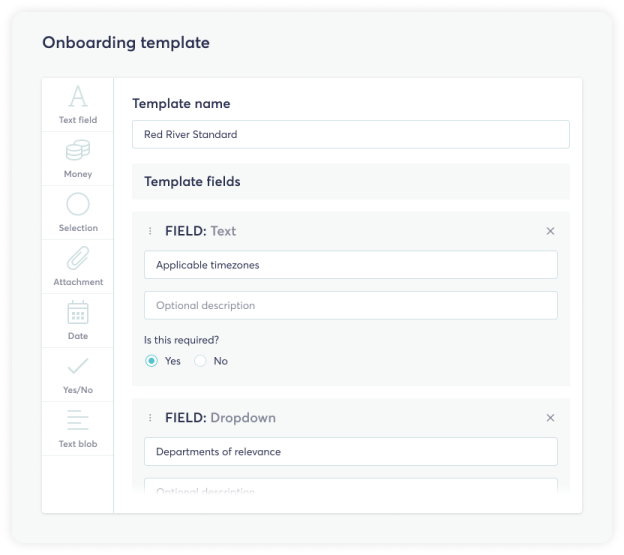 Categorize for easy access
Add information at profile level and group your contractors together for easy access. Create a directory based on what is important for your business.
Reporting at a click
Knowledge is King, and it doesn't need to be such a drag. Download a report of active projects or active contractors with a click of a button.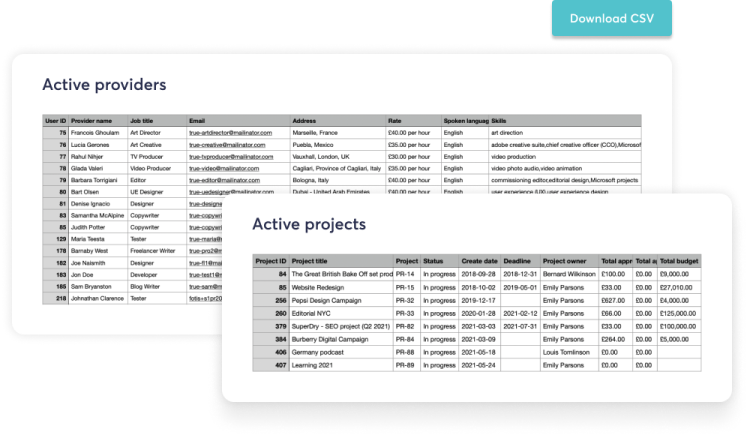 Need more hands?
Our integration with freelancer marketplace People Per Hour allows you to source the best global talent as and when you need. Simply search our database and invite contractors to join your team.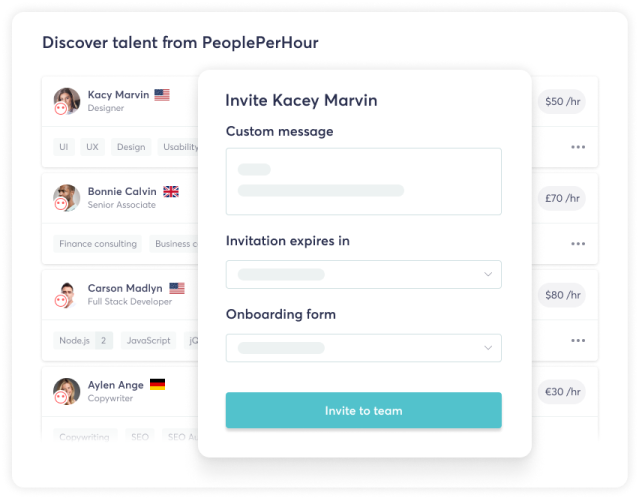 Frequenty asked questions
As a Manager I see a Project that I cannot seem to access, why is that?
You probably are the Organization Creator, so you have an overview of all project names and deadlines. However, you will only be able to access the ones you have been invited into.
I use my own project codes, can TalentDesk.io replicate these?
This question has multiple answers! TalentDesk.io allows you to name your projects, so if you'd like to replicate codes from other software we can either try to replicate the process or work towards integrating with the other software.