Make freelancers the headline, not a headache
Welcome to a world of happy clients, increased productivity and better relationships with your key freelancers.
Manage your (not so) little black book
No more spreadsheets, no more hoarding. Share the best talent among teams and review freelancers' work.
Availability-at-a-glance. See which freelancers have time, and when.
Collect all important freelancer documents like contracts, NDAs and tax forms in one place for easy access.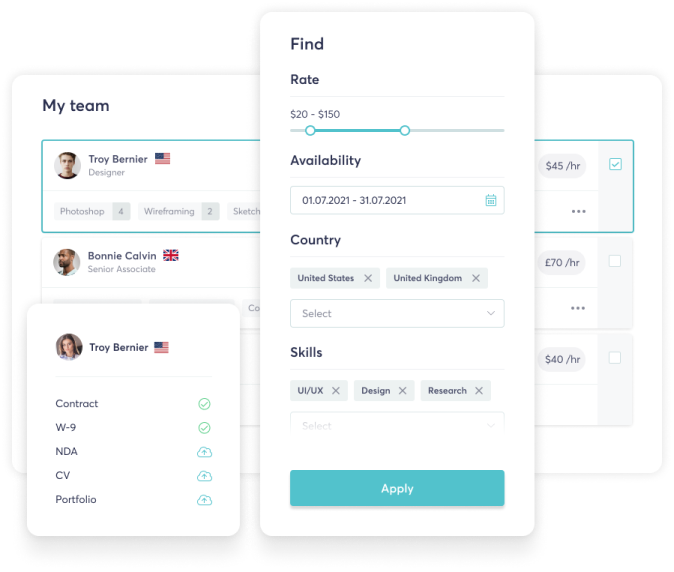 Let us take care of the pa(y)perwork
We replace multiple bills from all those sole traders with one consolidated monthly invoice. You focus on keeping clients happy.
Keep on top of costs with simple dashboards that let you track expense against budgets.
Pay on time, wherever they are. We make payments to 90+ countries and in 30+ currencies, always with our great rate guarantee.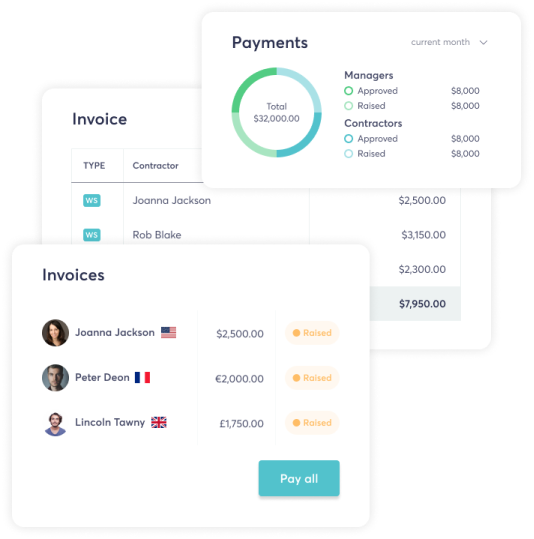 A one-stop hub for project nirvana
Onboard freelancers, share briefs and agree costs. Assign tasks, create project teams and track deliverables all in one place.
Instant messaging keeps teams connected and a centralized database for up-to-date documents avoids confusion.
Stay ahead of deadlines, offer feedback and manage costs. All from the same platform.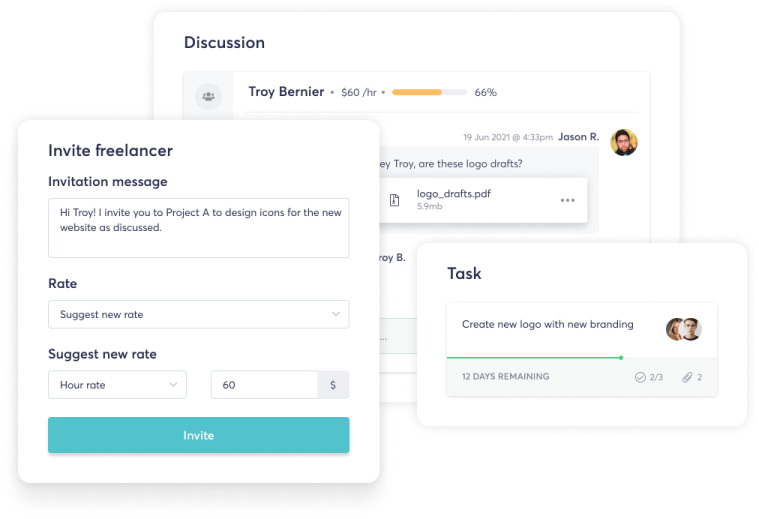 TalentDesk has made our lives easier. It's an easy-to-use platform with a clean UI that provides great visibility and transparency for both our managers and freelancers. Not to mention that their customer support is always here for us when we need the help!

Karen Brightwell, Senior Project Manager

Education Perfect case study

I definitely recommend TalentDesk to other companies that work with international contractors. Everyone I know is paying people in messy ways: through PayPal or banks and money tends to get lost. I think it is nice to have a platform like TalentDesk focused on those details.

Stephen Frost, Founder & Creative Director

Stereo Couture case study

I would recommend TalentDesk to startups but also to bigger organizations. We have looked at several solutions similar to TalentDesk but we thought TalentDesk was the best one to do the job. The model fits a lot of types of organizations and is not limited to the size of an organization or an industry.

Robert Roos, Founder & CEO

IT Crowdsource case study