Serve your clients, not a spreadsheet
Our integrated platform boosts collaboration, increases productivity and improves relationships.
A single database of rated contacts
No more spreadsheets, no more hoarding. You'll have a searchable directory of your best, available talent at your fingertips.
Building a global network? We help you stay compliant by collecting and storing important documents in one place.
We can also provide access to our global 3m+ talent pool of skilled freelancers and contractors.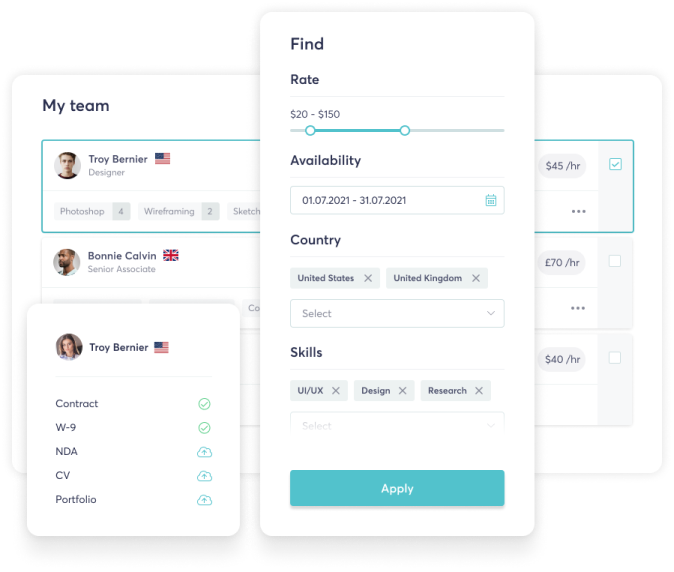 Payments made easy with one consolidated monthly invoice
Just approve each freelancer's timesheets and we'll send the right amount to the right bank account.
Keep on top of costs with simple dashboards that let you track expense against budgets.
Pay on time, wherever they are. We make payments to 90+ countries and in 30+ currencies, always with our great rate guarantee.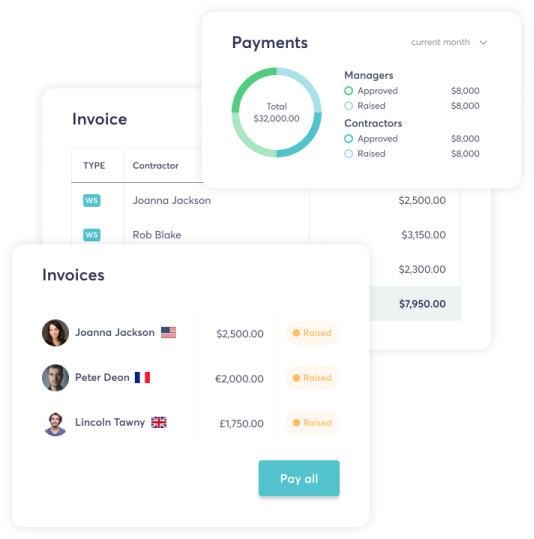 A one-stop hub for project nirvana
Get freelancers up to speed with your briefs from day 1. Assign tasks, create teams and track deliverables all in one place.
Stay ahead of deadlines and budgets and maintain visibility across shareholders. All from the same platform.
Instant messaging keeps teams connected and a centralized database for up-to-date documents avoids confusion.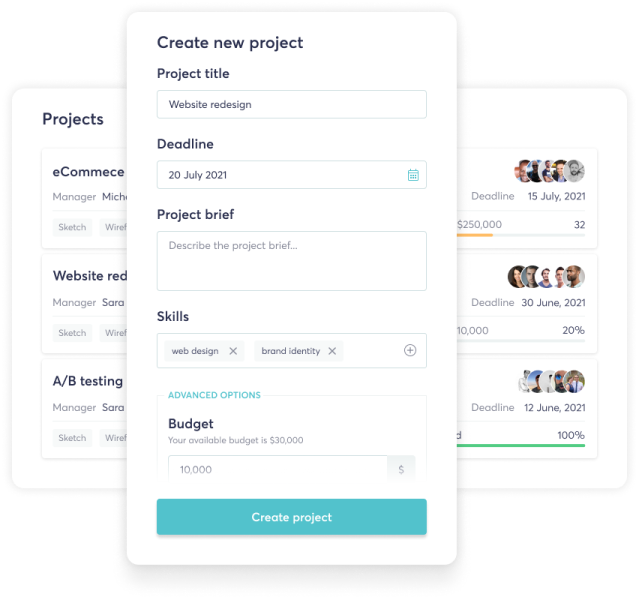 Time saving is a massive benefit. We've given the finance team a week of their month back that they were using to just process all the payments.

Paige Lawson, Sourcing Specialist

LCInteractive case study

It's perfect for startups, or any small or medium businesses experiencing large growth and specifically in staffing. TalentDesk will help you keep in control and scale properly!

Callie Campbell, Operations Coordinator

SchoolKit case study

TalentDesk.io is a great system for agencies looking to scale up their team of remote workers, access a pool of new talent and efficiently manage projects.

Partnerships Manager

Clickoo case study