How to Hire Great Talent: 10 Hiring Tips for Startups
6 Jul 2022
8 mins read
Posted in
Content:
Top 10 tips to hire the best talent for your startup
Chalk out your recruitment plan
Hire flexibly and on-demand
Don't limit your search by geography
Focus on your employer branding strategy
Build and showcase great company culture
Design a great recruitment pipeline
Offer flexibility
Create a great employee referral program
Don't just rely on traditional methods
Pay attention to the onboarding process too
---
An organization is only as extraordinary as its people. If this statement is true for a giant corporation, it's doubly so for up-and-coming, young startups. After all, when you only have a handful of people working in your organization, how they think, feel and function end up shaping your brand identity.
However, as founders and managers at any startup would know, hiring the right people is easier said than done. You would essentially be competing against industry giants to hire from within the same talent pool. You might not have the budget to match the hefty paycheques they may be offering, nor will you always be able to outdo the glittering perks and benefits that they provide. But that doesn't mean you cannot find great talent for your team — it simply means that you will need to get smarter and more innovative with your recruitment strategy.
The importance of hiring great candidates for your startup
Challenging though it may be, it is well worth the effort to get this step right and hire the right candidates. In the early stages, your talent will determine how successfully you tackle those first few, reputation-building projects. Your team will also help set the culture of your organization. Given that most companies are working in a remote environment, establishing a strong, cohesive company culture is more challenging than ever before. That is why it is crucial to have people who identify with your company's purpose and vision, and are just as passionate about the brand mission as you are.
But the importance of great talent doesn't diminish even after you've completed a few successful years in the market. Hiring effectively remains crucial in scaling up and meeting investor goals. For instance, as you grow, you might notice a few skill gaps that you may not have foreseen. How quickly you fill these gaps will determine how adaptable you are as a brand, and how effectively you can embrace the opportunities that come your way. With that, let's delve into some tips on how to hire qualified candidates as a startup.
Top 10 tips to hire the best talent for your startup
1. Chalk out your recruitment plan
Before you begin your startup hiring process, it's important to make sure all your department heads and internal stakeholders are well aligned on talent requirements. Identify what skill gaps you have as an organization and what competencies you will need going forward. This will help you create the most effective job specifications and hire the right set of skills. It will also let you offer candidates a clear growth journey at your startup. Many good candidates hesitate to work with young firms because of uncertainty and the lack of clarity surrounding their job roles — so getting this right will help you stand out.
One way to widen the pool at this stage is to ensure that your job postings and specifications are unbiased and inclusive. Run your job description through an analysis tool to check against gender-coded language and other biases. This lets you create a fairer and more inclusive hiring process, thus making the experience more pleasant for everyone involved.
2. Hire flexibly and on-demand
Don't restrict your search to just full-time employees — open your startup hiring process to include external talent too. This lets you hire more flexibly, thus driving immense hiring cost efficiencies. Freelancers and contractors can help you tide through busy periods — without having to make a full-time hire and offering all the perks and benefits that that involves.
The process of hiring full-time employees too often comes with hefty hiring costs of its own. Think cost of redundancies, cost of EORs, recruiter fees, and onboarding charges — all of which you can sidestep with freelance or contract workers. What's more, external talent also takes away the urgency of having to hire in haste — it allows you to take your time and make a better decision with your full-time hires while still ensuring that your deliveries remain uninterrupted.
Freelance marketplaces like People Per Hour are fantastic places to find talent, quickly and efficiently. A lot of highly skilled professionals operate on a freelance or contractual basis on such platforms, and this can be a great way to bring extremely experienced people on board at a fraction of the cost.
3. Don't limit your search by geography
Following the previous startup hiring tip, it is also a good idea to extend your search to a global talent pool. If you operate within a space where remote work is possible, there is no reason why you should have to compete for talent in a saturated local market.
Expanding your hiring process globally enables you to select the best candidates based on skill rather than location, thus giving you that extra edge. Here again, it makes sense to keep your search open to contractors. Hiring new employees in a different country may involve legal intricacies, and it can get complicated without having an EOR (Employer of Record). In contrast, engaging international freelancers and contractors is a lot more seamless. A platform like TalentDesk.io provides access to a huge talent pool of rated freelancers (through our integration with PeoplePerHour) while providing the expertise to help you figure out what you need before hiring contractors in specific locations, eliminating legal and compliance headaches. It also provides the means to pay and manage your external talent, wherever they may be.
4. Focus on your employer branding strategy
This is what convinces candidates to choose to work for your startup over better-known brands. A few simple steps can go a long way in establishing your own company as a great employer. For instance, ensure that your career page is updated with the latest openings and that your website is a good reflection of your brand values. Most professionals today don't decide where to work based on the pay alone — they are keen to work with brands whose goals align with their own values. This is what can set you apart from a large corporation.
Employee testimonials on your website as well as on third-party platforms can also help in the startup hiring process. Of course, these need to be supported with the right actions and policies if you are to maintain a good reputation as an employer. For instance, if you work frequently with freelancers and contractors, it is important to build a reputation as a reliable paymaster. A seamless contractor payment process and a great payment portal can be good ways to do this.
5. Build and showcase great company culture
Here's where you highlight the more intangible benefits that your company offers. As a startup, you have a lot of potential to create a fun, happy work culture where talent thrives and grows. A good social media strategy can help you tell your brand story and showcase everything that makes up life at your organization — from company events and team bonding sessions to birthdays and awards received. Even factors like a gorgeous office space or an enviable location at the heart of the city can contribute to a unique culture and prove advantageous in your startup hiring process.
Do also leverage social media to establish brand authenticity. For example, if you mentioned sustainability and diversity as important brand values on your website, this is where you can talk about how you are actually living up to those values. Share photos, videos or host virtual office tours to show how those principles shape the day-to-day functioning of your own company.
6. Design a great recruitment pipeline
One of the most important startup hiring tips is to fine-tune your recruitment pipeline. This encompasses everything from how you screen talent to how you interview them and even how many steps there are in the process. Identify the relevant people who should meet with each qualified candidate and make sure that they are equipped with the right information and context. Assignments and take-home tasks are great ways to understand how the shortlisted candidate thinks and solves problems. But make sure that these tasks are relevant, well-designed to bring out the skills you are looking for, and above all, are not too long and tedious. Most companies also prefer having video interviews to understand who the candidate is as a person — after all, someone could be just right on paper, but might not be the best culture fit for your startup.
Don't forget — while you are vetting potential new hires, they are trying to understand if your company is the right place for them too. Any disorganization and inefficiency at this stage can come across as red flags to candidates.
7. Offer flexibility
Flexibility is another benefit that people have come to appreciate, especially over the last year. Many great candidates today would be willing to work in a startup that offers flexibility in terms of where, how and when they work, rather than at a rigid corporate setup that dictates these parameters. So if you are able to offer this flexibility, that can work to your advantage.
Having the right toolkit goes a long way in enabling such flexibilities. A platform like TalentDesk has several features to help you manage a distributed team. For example, its robust communication features allow your team to connect, collaborate and access the same data and resources, no matter where they are based. At the end of the month, the system consolidates all invoices and enables you to make a single payment — which the software then distributes appropriately to all your talent around the world.
8. Create a great employee referral program
When it comes to hiring new employees for a startup, personal references are not to be underestimated. Leveraging your own workforce can give your recruitment process just the right personal touch it needs. After all, your existing employees are the best spokespeople for your brand — they know exactly how things work within the company and can vouch for your culture and work environment. Best of all, they can help you sidestep the hefty recruitment fees!
A well-designed referral program makes your employees aware of your current requirements and makes it easy for them to spread the word. Many HR tools provide templates for referral emails that you can send to your workforce with just a click. Of course, it's important to have an attractive reward system in place too. Although most companies offer cash prizes, you can also get creative with your rewards if budgets are tight. Extra days off and added perks can be powerful motivators to encourage employees to search within their social circles to fill the open positions.
9. Don't just rely on traditional methods
Conventional hiring strategies like relying on recruiters and job boards can cost you a lot of time, effort and money — none of which you might be able to spare as a startup. Fortunately, there are many new-age hiring methods you can opt for today.
Post your requirements on social media channels, reach out to digital placement cells in colleges and universities, or tap into freelance marketplaces. Here at TalentDesk, our platform has a 'Discover Talent' option where we partner with our parent company People Per Hour to help you source the best talent and invite them to join your team - instantly.
10. Pay attention to the onboarding process too
All too often, companies think that the recruitment process is complete the minute the offer letter is sent out. However, there's another critical step to the process — onboarding. This is doubly important in the current remote team scenario. Without a good onboarding strategy, you might find it difficult to retain the fantastic talent you have just engaged, and may find yourself back at square one all too soon.
Here again, TalentDesk's capabilities can prove instrumental in ensuring a smooth onboarding process. The platform allows you to create a customized onboarding flow with the information you'd like to capture, including tax forms, contracts and documents, which are all gathered and stored safely for easy access. A centralized platform also ensures that your new talent has access to all the information they need to do their job. With all the team members and stakeholders added to the same channels, communication becomes a breeze!
It's time to re-imagine recruitment!
People's expectations from their workplaces have changed drastically over the last few years, so age-old recruitment strategies are no longer efficient ways to go about hiring them anymore. The great news is that the way the talent market is changing is extremely well suited for early stage startups and young companies. It offers flexibility and dynamism — and it happens to be cost-efficient too.
With the right processes in place, and the best tools at your disposal, attracting candidates and hiring them as a startup becomes easy. That's exactly why so many businesses are turning to platforms like TalentDesk — its robust suite of features makes it easier to engage external workers, manage distributed teams and enable remote employees to do their best work.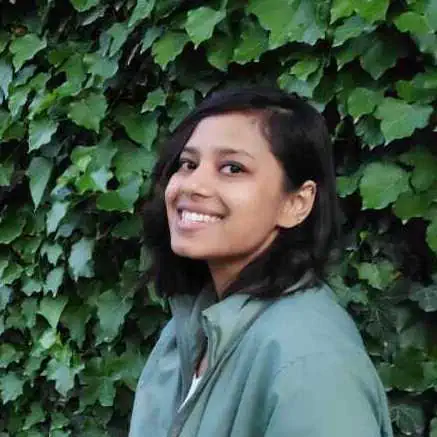 Sanhita Mukherjee
Sanhita is a writer who creates blogs and marketing content for TalentDesk. When she's not writing, she is usually curled up with a good book and a cup of coffee, or daydreaming about her next vacation.
Related articles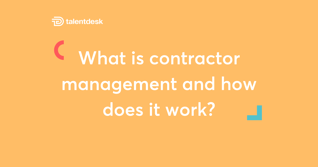 Contents What are the differences between contractors and employees? Classifying contractors and employees for legal compliance Checklist to determine the difference between contractors and employees Making worker classification seamless