9 Nov 2020
4 mins read
Posted in
When it comes to finding the best Freelancer Management System (FMS), it's often difficult to know what direction to take. However, there are several factors that need to be given consideration. These will help to ensure that you choose a system which is a good fit for your organisation.
The process starts by asking providers the right questions , as well as understanding what you want from the solution in the first place. This will pay huge dividends in the long run as you're more likely to choose an FMS that you'll be happy to use for years to come. Here we'll outline the key questions you should focus on to help you make that decision:
1) Does the FMS provide a 360-degree view?
Any system you opt for should comprise a complete end-to-end solution for freelancer management. Think about all the processes you currently go through. How do you find freelancers? Brief them? Where do you currently keep all their details? How easy is it to manage and track projects? Or pay freelancers? A good FMS will cover all of these areas and more, from hiring and onboarding to managing projects and invoicing. Make sure the system you're looking at covers the whole life cycle.
2) Is the FMS intuitive to use?
It needs to be simple and straightforward to use. Period. After all, you don't want to spend time training people up otherwise you run the risk that the FMS won't be fully adopted within the organisation. Most FMS interfaces will follow normal business software conventions so if your employees are used to using computers and technology, they'll pick up the new system in no time at all.

You'll get a good feel for this when you have a software demo of the FMS. You should also be able to test out the software for yourself, either via a sandbox area or through a free trial. Either way, it will give you the chance to try before you buy – and ask any questions that crop up as well.
3) How easy is it to search and screen freelancers?
Find out if it's possible to search by skill set, location, rating, a log of past projects and freelancer availability. Can you save the searches? Also does the FMS you're reviewing integrate with any freelancer platforms? That will help you to find more outsourced talent for your projects. Some FMS providers also offer talent consultancy services where they will source freelancers for you. This provides even more options to find the right person for your project.
4) Does the FMS help with compliance management?
With legislation such as GDPR and IR35 businesses have to be very careful with how they store a freelancer's personal data and also ensure that they're operating in a purely business-to-business capacity – that is, not treating the freelancer as an employee. The latter is essential to take note of if the freelancer operates within, for example, a limited company structure.

A solid FMS will provide robust workflows so that you have a clear audit trail of your engagements and projects with each freelancer. This can help support your cause if, for example, the nature of a relationship is brought into question by HMRC in the UK.

It also means that your business will be using one system where the freelancer's personal details (including payment details) are safely stored. You should, therefore, ask the FMS provider about how their application would help support compliance. Whilst it's down to the individual organisation to comply with the detail of legislation as it applies to them, a good FMS will help make that process easier.
5) What third-party software integrations does the FMS offer?
Find out whether the FMS provider integrates with your favourite tools. Not only will this allow you to carry on using software that you're already familiar with, it also makes the whole transition to the new platform and user interface much smoother.

Apart from custom integrations with project management and collaboration tools, TalentDesk.io also integrates with tools like OneDrive, Dropbox, Google Drive, AdobeSign and others.
6) What payment features are included?
To create efficiency, an FMS needs to provide the full suite of expense tracking, worksheets and consolidated invoices. It avoids timesheets getting lost in your email inbox; freelancers update the system with work completed and then the worksheet is stored in one central location. You also don't have the messy issue of manual reconciliation at the end of the month.

Check the provider's invoice options as well. Is it possible to pay with one bulk invoice? This will make the whole process a lot easier and less time-consuming. Usually, they'll take care of individual payments on your behalf, and that should include compliance such as 1099 and W2 filing.
7) How long has the FMS provider been in business?
You want to be confident that the provider you're speaking to will be around for the long term. Find out how many years they've been in business. If they're relatively new, make sure that there is a solid parent company behind them that's closely related to the freelancer marketplace. They should have experience in the software industry too.

Also, ask about their product roadmap. What new features have they got lined up? How will this benefit your business? After all, you don't want to be investing time and energy into an FMS that isn't going to be around in five years' time – and you also want a solution that will keep pace with the changing talent and technology needs of your business.
8) What support is provided?
As we've already mentioned, an FMS should be intuitive to use. However, there may be times when you have a question or want to run through new features. That's why it's important to find out what support options will be available to you.

These should include a dedicated account manager and support desk. Even better if they have live chat options too. You need to be confident that you'll always have the support you need to get the most out of the system – particularly as your freelancer talent base grows. Choose the right FMS provider and they'll be keen to foster a strong business relationship with you too.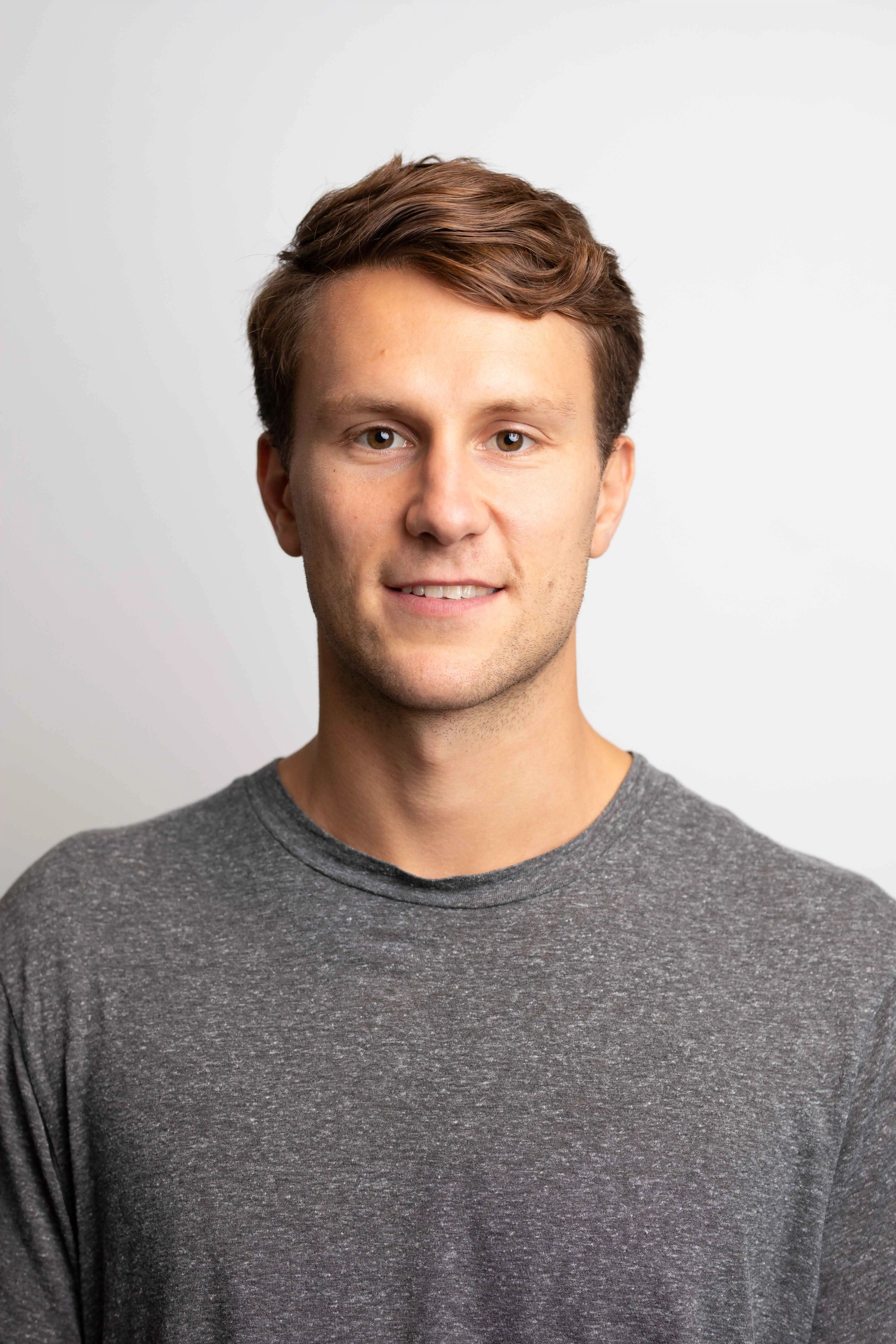 Floris ten Nijenhuis
Floris is part of the Growth team at TalentDesk.io. When he is not in the office he is either cooking, playing basketball or listening to Latino music.
Related articles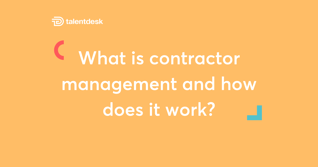 Contents What are the differences between contractors and employees? Classifying contractors and employees for legal compliance Checklist to determine the difference between contractors and employees Making worker classification seamless