6 Nov 2019
6 mins read
Posted in
Granted, the subject of tax probably doesn't make for great dinner party conversations. But with IR35 (also known as off-payroll or intermediaries legislation) all set to take effect in the private sector from April 2020, it is a topic that's increasingly coming up in conversation. And with good reason. Freelancers and contract workers who fall under the legislation could end up losing as much as 25% of their net income!

If your business hires freelancers and contractors, you could be affected by IR35 too. With April 2020 just months away, this is a great time to cut through the buzz and reacquaint yourself with the facts. Here's a brief history on the topic.
IR35 History - The origins
Let's be clear. IR35 is not something new — the government originally introduced it in 1999 to clamp down on National Insurance Contribution (NIC) and tax avoidance for personal service provision. It refers to schedule 12 of the Finance Act 2000, so it's actually part of this legislation rather than being a separate act in its own right.
The aim was to crack down on individuals who set up a personal service company (PSC) in order to enjoy reduced taxes and NIC, even though their role had all the essential characteristics of direct employment. Similarly, many large businesses also benefited from this arrangement as they could enjoy all the advantages of a full-time employee without having to pay for benefits and National Insurance. You can read more in the IR35 press release here.
The Inland Revenue issued a further press release in September 1999. This gave more guidance on how employment status would be tested, along with details of a small allowance for expenses and pension contributions.
April 2000 – IR35 takes effect
IR35 took effect from April 2000 onwards. There on, contractors had to ensure that the work they carried out with clients was correctly classified for tax purposes. Any work that fell within IR35 had to be subjected to tax and NIC in the same way as if they had been directly employed by that client.

Back then, compliance was still the responsibility of freelancers in the private sector. If HM Revenue and Customs (HMRC) found them flouting the rules, they would be the ones to get fined. So what changed?
Public sector – off-payroll working
Fast forward to 6 April 2017, and the government extended its crackdown to the public sector. Before this, contractors themselves had to ensure that they were correctly classified for tax purposes. Now, it was up to the clients in the public sector to determine the IR35 status of the workers it hired.

To determine who would come under IR35, there were around 11 principles of employment status that needed to be taken into consideration (some principles carried more weight than others). If a project was deemed to fall within the scope of the legislation, the client would have to inform the affected workers, and deduct taxes and National Insurance Contribution (NIC) at source. As part of the reform, QDOS Contractor reported that the 5% allowance towards the running costs of the business had been removed for public sector contractors. You can find out more about the off-payroll legislation in the public sector on the Government website.
Turbulence in the public sector
The introduction of the legislation to the public sector was anything but smooth. The transition was rife with confusion and frustration. Here's why:
The guidelines for assessing employment status were not very clear. HMRC introduced the Check Employment Status for Tax (CEST) tool, which overlooked several factors, including mutuality of obligation when assessing employment status. This put a lot of contractors in the wrong tax bucket.

The introduction of IR35 to the public sector was thought to be extremely rushed. Due to the lack of time and clarity, many public sector agencies were found to have taken a blanket approach, putting all their contractors and freelancers within the scope of IR35.
These factors meant that many independent workers were wrongly subjected to higher taxes, even though they enjoyed none of the financial perks and health benefits that payroll employees were entitled to. The impact was immediate. Many contractors moved away from the public sector, choosing to work with private firms instead, where they could still control their own employment status. Projects like Crossrail that relied heavily upon contract workers faced massive delays, while public sector bodies like the NHS witnessed a staff crisis.
What's changing now?
Now the chancellor has set his sights on private sector clients, who will need to adhere to similar changes from April 2020. Currently, it doesn't look as though the rules will apply to the smallest 1.5 million businesses. A company would be categorised as a small business if it:
Has a turnover of not more than £10.2 million

Does not exceed £5.1 million in balance sheet total

Has fewer than 50 employees
This still leaves mid and large-sized organisations to decide whether their freelancers and contractors fall within IR35. If they do, then like the public sector, organisations need to account for their contingent workforces' tax and NIC at source. Unfortunately, the parameters and guidelines for assessing employment status seem to be no clearer now than they were in 2017.
If your organisation is mid to large-sized and works with freelancers and contractors, now is a good time to assess the risks to your company. How would you go about handling a shortage of talent in the market? Would you be willing to pay a higher amount to your contractors, should they increase their rates? What fallback options would you consider? Ascertaining these points ahead of time will help you manage compliance and stay ahead of IR35. This is also when you should expedite the process of reviewing your freelancers' contracts. Here's what to keep a close eye on.
Key Factors to Determine IR35 Employment Status
HM Revenue and Customs (HMRC) has already provided some guidance on how it determines an individual's employment status. While these are not exhaustive, here are some determining factors for organisations when working with freelancers:
1. Substitution – Don't state that it is only the named freelancer who has to do the work — allow them to provide a qualified substitute. Also, saying that you have the right to reject the substitute may indicate to HMRC that you have some level of control, so avoid a clause like this.

2. Mutual obligation – Specify clearly that you are under no obligation to provide continued work to the freelancer. Unlike an employee, this is an element of risk that a freelancer bears — and it is what sets the two apart. This works both ways — freelancers are not obliged to accept any projects that you send their way either.

3. Right of control – Whereas in the case of an employee, you can manage how, when and where they work, when it comes to a freelancer, there should be no direct supervision. Stipulating exact working hours, for instance, is strictly not recommended.

4. Exclusivity – You cannot demand that the freelancer works exclusively for you. You can include such exclusivity clauses into your employees' contracts — but a freelancer retains the right to work for any number of clients, even while they work for you.
5. Engagement (nature and length) – Specify what exactly you are engaging the freelancer for, and how long the project will continue. It is best to have a clear end date in the contract. Otherwise, HMRC might consider a rolling contract as you having control over the freelancer.

6. Pay and benefits – Freelancers are normally paid at the end of the project or on a commission basis. However, they are not entitled to overtime or benefits like paid leave, sick pay and pension schemes. Moreover, perks like access to the company gym should be restricted only to employees.

7. Integration – How much does your business depend on the freelancer? They should certainly not have any defined role within the business, be on your employee telephone list or perform services that would only be expected of a payroll employee.

8. Facilities and equipment – Thinking of providing your freelancer with company equipment? This could lead to confusion about their employment status. A freelancer should provide all the equipment and materials needed to carry out the task or project that you have engaged with them for. For instance, even if they're in the middle of a project and their laptop dies, it is their responsibility to get it fixed in order to fulfil the tasks set out in their contract.

9. Financial risk – Freelancers bear a certain amount of financial risk. They risk their own capital or equipment. They may have to redo a certain piece of work for you at their own cost because it did not meet your specifications the first time around. They may also bear a loss in case they have quoted a fixed price but the project overruns the estimated time. Ensure that these are all clearly set out in their contracts.

10. Taxation – With an employee, you are responsible for paying tax, NIC, pension contributions and more. However, a freelancer is responsible for these elements of their business. This also means paying for VAT when applicable.
Takeaways
The 10 factors above are, in the eyes of HMRC, some of the distinguishing factors between freelancers and full-time employees. Some carry more weight than others. However, it is not all black and white — so you need to review the risks carefully.

As with all tools that claim to automate a process where there are so many complexities and nuances within individual engagements, depending only on the CEST may not be a good idea. It might be wise to take legal advice to help ensure that you are classifying your freelancers and contractors the right way.

Disclaimer: This article is for educational purposes only. The information contained within it does not constitute legal advice. Any use of this information is at your sole discretion. You are advised to obtain independent expert advice from a lawyer.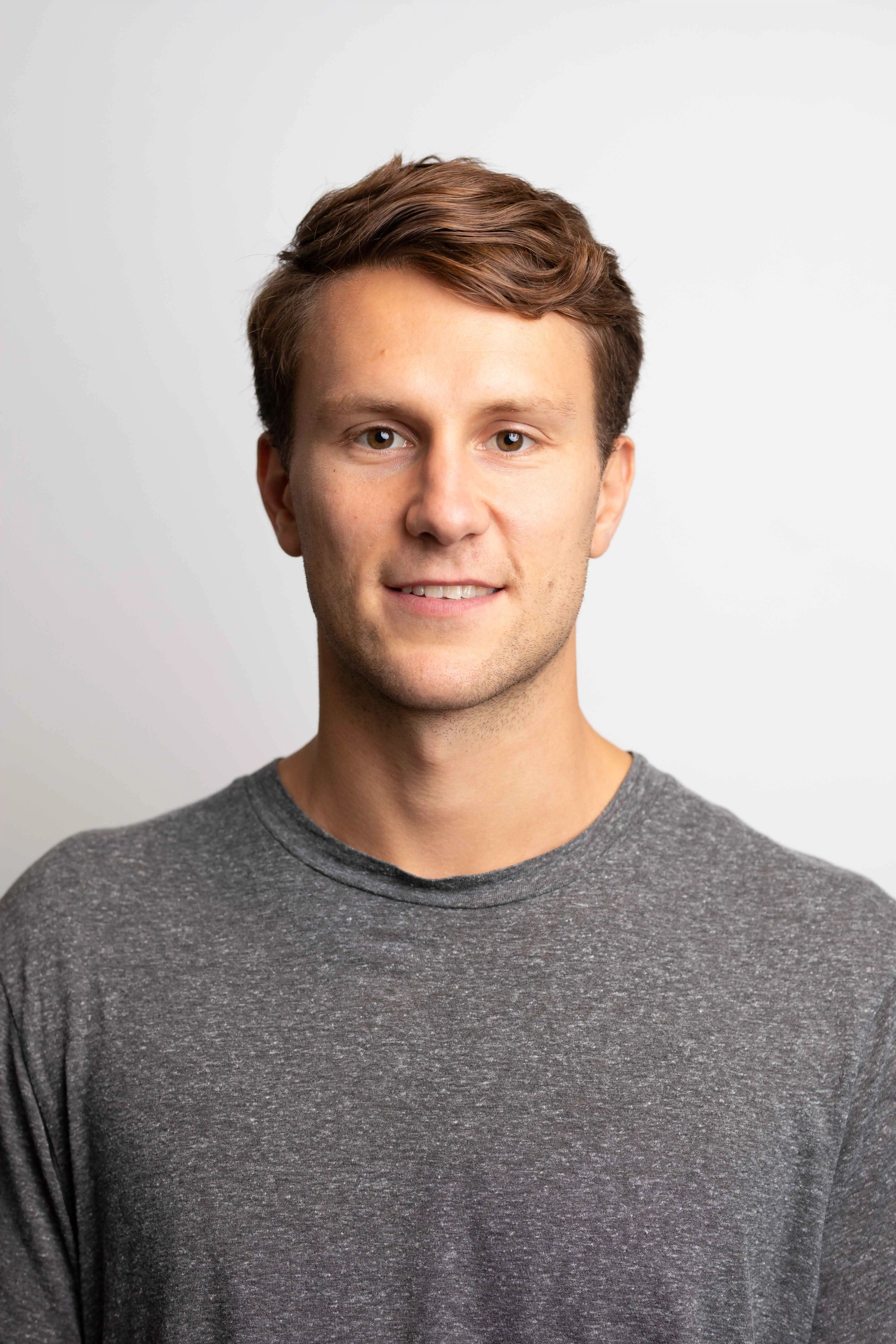 Floris ten Nijenhuis
Floris is part of the Growth team at TalentDesk.io. When he is not in the office he is either cooking, playing basketball or listening to Latino music.
Related articles
AOR vs. EOR: Everything You Need To Know
Content: So what went wrong? What is an Agent of Record (AOR)? What does an AOR do? What is an Employer of Record (EOR)? AOR vs. EOR: the key differencesThe TalentDesk advantage A few years back, a popular US-based ride sharing app made the headlines after being pulled up for misclassifying...