Contingent Workforce Solutions
5 Jul 2022
7 mins read
Posted in
Contents
---
Now, more than ever companies are turning to external talent for a number of reasons we'll cover in this blog. However, even before lockdown, demand for external talent was on the rise and many companies were restructuring their workforces to include more contingent workers. According to Deloitte, external talent was already the fastest-growing part of the workforce by 2019 [1] , and it seems that 2020 has accelerated this emerging workforce shift, by shedding light on the pros of external talent and distributed working.
Our recent Future of Work survey also supported this sentiment, with 77% agreeing that after seeing how well remote and distributed working can work, they now plan on updating their workforce policies to be more flexible and contingent. As working with contingent workers becomes more mainstream, and is becoming, for want of a better phrase, the 'new normal'; the need for contingent workforce solutions has reflected this, and has also increased. So, what exactly is a contingent workforce solution, and how are they helping companies thrive within the working world 2.0?
What is a contingent workforce solution and why do you need one?



(Back to contents 🔝)

Contingent talent relates to external employees, for example, freelancers and independent contractors, and contingent workforce solutions are platforms that streamline and enable the effective management of these external workers. Take our platform for example, TalentDesk.io, an end-to-end contingent workforce solution that enables companies to manage, pay and collaborate with external workers, all on one system. Companies today are increasingly relying on talent acquisition beyond their full-time permanent employees, and this is down to a range of benefits, a key one being that working with freelancers and external talent gives companies greater speed and agility in order to adapt, and as we've seen this year, the ability to move with the times and evolve to serve changing market needs is crucial to business success.
Those of us that already work with freelancers, and contingent talent, know that although there are a plethora of benefits to working with external talent, without a dedicated solution, contingent workforce management can be time consuming and inefficient. For example compliant onboarding, going back and forth chasing for project updates, and struggling to arrange payments takes away valuable time from your business and can feel a little unorganised (where did I save a copy of that NDA again?). This can be the case when you're just working with a handful of freelancers, but when you are working with external talent more regularly, strategically, or at scale, that's when things can really become inefficient and overwhelming.
Working with external talent is typically different to working with internal employees; there are different onboarding and compliance practices, different ways of collaborating, and different payment processes. All these challenges can mean that managers, through no real fault of their own, can actually become less productive, as managing freelancers at scale can really take time away from their core role. With companies now taking a more strategic approach to working with contingent workers and making a more long-term structural workforce shift to include external workers more prominently within their overall talent acquisition strategy, now is a critical time to invest in these solutions.
For companies to thrive in the new world of work, they are using contingent workforce solutions to harness the power of their external talent and focus their internal efforts back on their core business, as opposed to expending unnecessary time and effort on co-ordinating freelancers. Having a solution in place enables businesses to act with speed and agility in order to meet ever-evolving market needs, make more informed business decisions and facilitate growth through higher levels of productivity.
What are the 3 key features of a contingent workforce solution & how can they enable success?


(Back to contents 🔝)

People: Contingent workforce solutions, such as a freelancer management system, enable companies to onboard external workers with ease, with all documentation stored safely in the cloud. This makes the whole onboarding process smoother, and gets freelancers up and running quicker, thus making for more efficient and productive teams. Not only that, but having a single repository for all external talent creates greater transparency within companies, so managers from different teams and countries can filter through and work with trusted experts from within their existing network (Or even search for new talent if an existing external talent pool doesn't exist yet).
Projects: Internal and external team collaboration becomes more effortless. No one likes sending emails to chase on project progress, and no one likes receiving them. With a contingent workforce solution, freelancers can update their progress as they go along, cross off tasks and share their work within the platform (No more scrambling to figure out whether it was v23 or v24 that was the final version ahead of that big meeting!). Clear project overviews also give managers more control in terms of finances, and having more visibility into budgets can greatly aid forecasting, resource allocation and cost saving.
Payments: Automating and consolidating payments can save managers so much time (we've heard from our clients that using TalentDesk.io has cut down their payment admin time by up to 80%, giving them back precious time to focus on their business). Instead of working through hundreds of different invoices, a contingent workforce solution can automate the whole process and generate a single invoice per month for your entire contingent workforce. This reduces the time spent on admin and helps boosts productivity.
In regards to company goals, revenue targets and 'the bottom line', being inefficient can cost businesses more than just time and effort. Slowing down internal employees and managers from doing their core jobs can have massive implications on team productivity, ultimately affecting business output and revenue. Earlier this year one of our clients described how important having TalentDesk.io in place is for them, and how it's helped in this area: "We've been able to streamline processes which has resulted in time savings, which is great, but it has also helped better collaboration...this has resulted in better work and has improved client satisfaction, which is crucial to the work we do." In today's world where being able to react quickly is critical to success, businesses can't afford to be slow due to having archaic processes and practices in place. That is why contingent workforce solutions are becoming more prominent within today's new tech stack, and it has become best practice to use these platforms to streamline and simplify the management of external talent.
Benefits of contingent workforce solutions
(Back to contents 🔝)

Efficient talent sourcing and onboarding: With a contingent workforce solution, you can easily access and organise your talent using powerful search functionalities, to filter by location, skill, rating, job title, rate or CV, to match the right people to the right projects fast. If you don't have an existing talent pool of trusted providers, you can also source directly through a contingent workforce solution such as TalentDesk.io, and gain access to 1.5m freelancers. Once you've found the right people you can onboard them and store their documents efficiently and compliantly.
Effortless end-to-end project management: Once you have a contingent workforce solution in place, creating and tracking tasks and projects becomes quicker and more seamless. You can collaborate with freelancers, manage deliverables with ease, and keep an eye on costs through real-time insights and budget burndown data.
Simplified, hassle-free payments: Contingent workforce solutions also increase payment flexibility, you can pay your external workers by word, hour, day and there are many more options available. Payments are automated and consolidated so you receive one monthly invoice instead of hundreds, which not only saves your internal teams time and effort, but it also keeps your freelancers happy, as you can be accurate with payment dates. Greater transparency into your spend can also transform budgeting and forecasting activities so you can make more informed business decisions.
How to effectively implement a contingent workforce solution
(Back to contents 🔝)

Do any of the following resonate with you?
Matching the right people to your projects can be time consuming or lack efficiency, even when you have an existing talent pool.

Onboarding your external talent could be more seamless and is currently disorganised.

Managing and collaborating with freelance talent can be slow, disjointed and is taking valuable time away from core tasks.

Your teams could be more productive but they are having to spend too much time on external talent management.

It's hard to keep track of and on top of budgets, payments, and forecasting.

Your freelancers never know when they are going to get paid.

Your contingent talent payments are time consuming, unorganised and a headache.
Evaluate your current workforce situation: These aren't the only challenges that lead companies to invest in contingent workforce solutions, but if any of these points resonated with you, then it's time to start thinking about implementing a platform to solve these issues.
Put the right technology to good use: In today's fast paced world, there is no need to spend additional time on manual tasks that can now be automated. A contingent workforce solution can automate repetitive tasks, saving on time and costs, as well as ensuring on-time payments and smooth operations by reducing any human error. Find a solution that can help you quickly onboard your external workers, better track and manage your projects, and automate your payments and improve financial visibility. Essentially, find a platform that can transform the way you work, and set you up for success. For more information on selecting a system to suit your business needs, check out our blogs on how to choose the right system to manage your contingent flexible workforce, how to get stakeholder buy-in for a contingent workforce solution, and 7 steps to successfully implement your chosen platform.
To conclude
Although the working landscape has been evolving for some time, with successful companies such as Google and Facebook using expert external talent to fill skills gaps fast, without significant financial commitment; the events of this year have triggered a further shift within this space. The impact on contingent workers has been realised on a larger scale, and demand for contingent talent has increased, as has the need for contingent workforce management solutions.
Companies are now updating the way they interact with contract talent, they are no longer just working with external talent in a transactional way, on a micro-job basis. Now smart companies are overhauling their flexible workforce plans to include contingent workers in a more strategic way, and including external talent more prominently within their overall talent strategy to achieve their goals. The way companies today are utilising contingent talent is transforming traditional business operations, as working with freelancers has enabled increased business agility and growth, through on-demand talent now available to fill skills gaps at the click of a button.
To successfully navigate the new world of work, companies are turning to contingent workforce solutions to streamline their operations, harness the power of both their internal, and external people, and boost productivity so that they can focus on growth and reaching their business goals.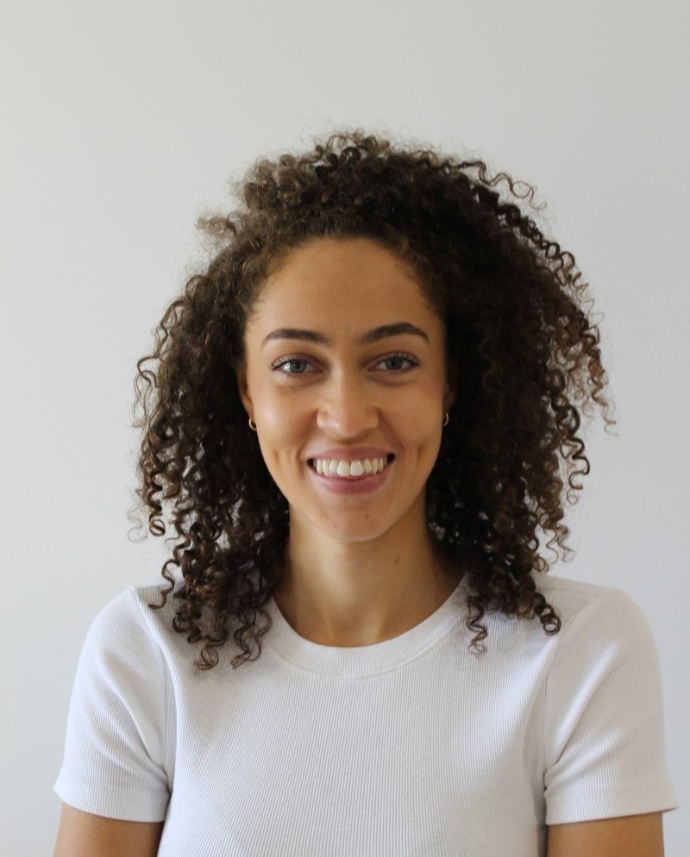 Melita Merceron
Melita is part of the Marketing team here at TalentDesk.io. Outside of work she's either searching for London's best new restaurant, trying to become a Yogi, or planning her next holiday.
Related articles
Why AI Can't Replace Freelancers and Take Over Jobs
When we last wrote about how automation & AI will change the way businesses work with talent, I don't think we expected the levels of automation that we are currently experiencing with the likes of GPT-4.