Freelancer Management: Expectations vs Reality
1 Apr 2021
3 mins read
Posted in
A great freelancer is a great find. However, mismatched expectations can quickly ruin what would otherwise have been a great relationship! So how do you avoid this? Read on to see some of the most common gaps between client expectations and the reality of managing freelancers.
1. "Briefing? What briefing?"
Expectation: Freelancers will make your life easier from the get-go.
Reality: They eventually will, but you have to onboard and brief them properly first.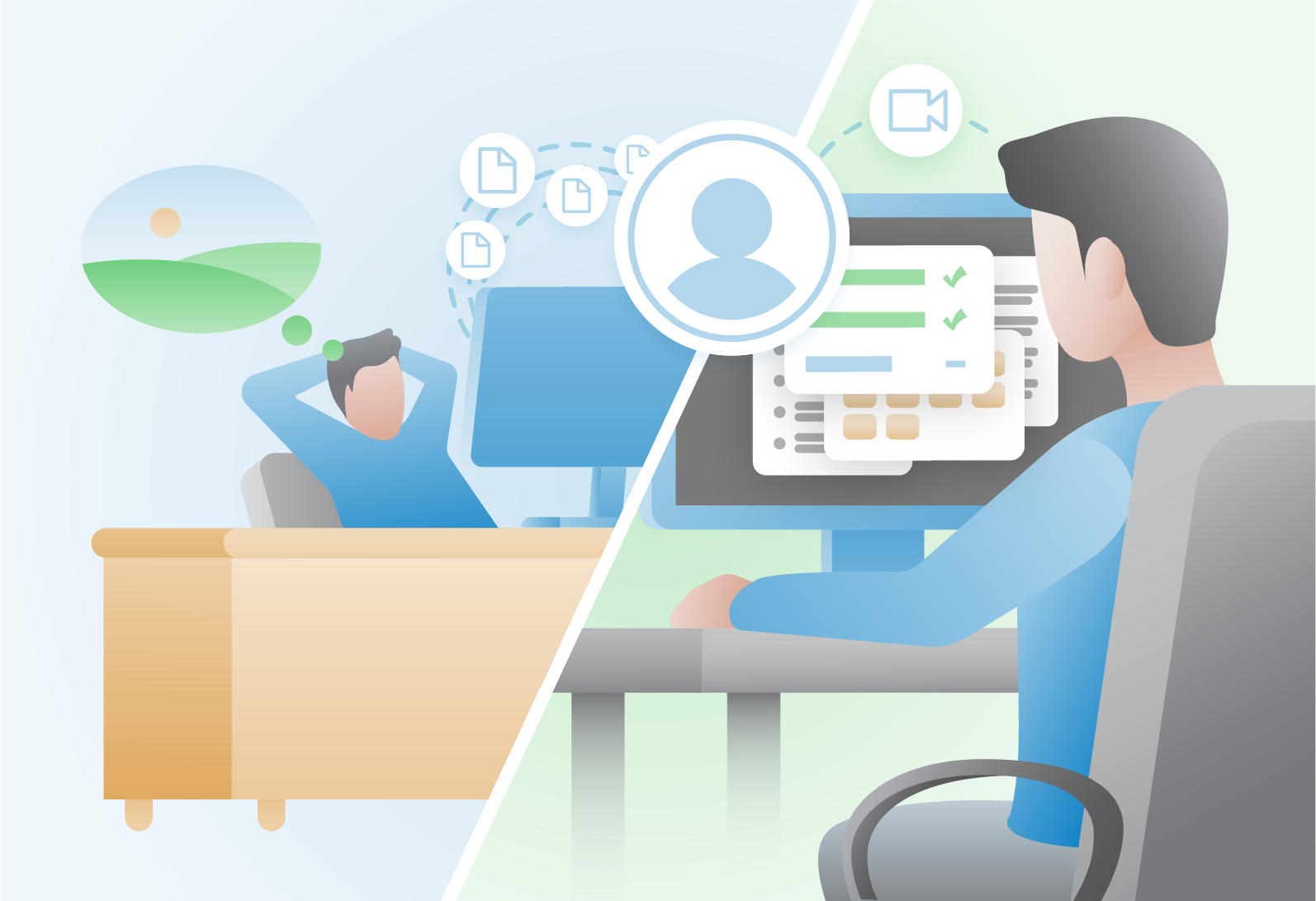 How to bridge the gap:
Hold a proper on-boarding session and take your freelancers through the inner workings of your company and the intricacies of the project.

Introduce them to the team members they'll be collaborating with, and tell them what responsibilities each person handles. That way, they'll know exactly whom to approach if they hit a snag.

Add them to the communication channels that your team uses, so that they can be a part of any on-going conversations about the project.

Establish the process they are to follow. What tools should they use to share their work? Who will review it? When should they send you the invoice?
2. "I can pay you in peanuts and exposure."
Expectation: You can always get a better deal by hiring cheaper freelancers.
Reality: You really do get what you pay for.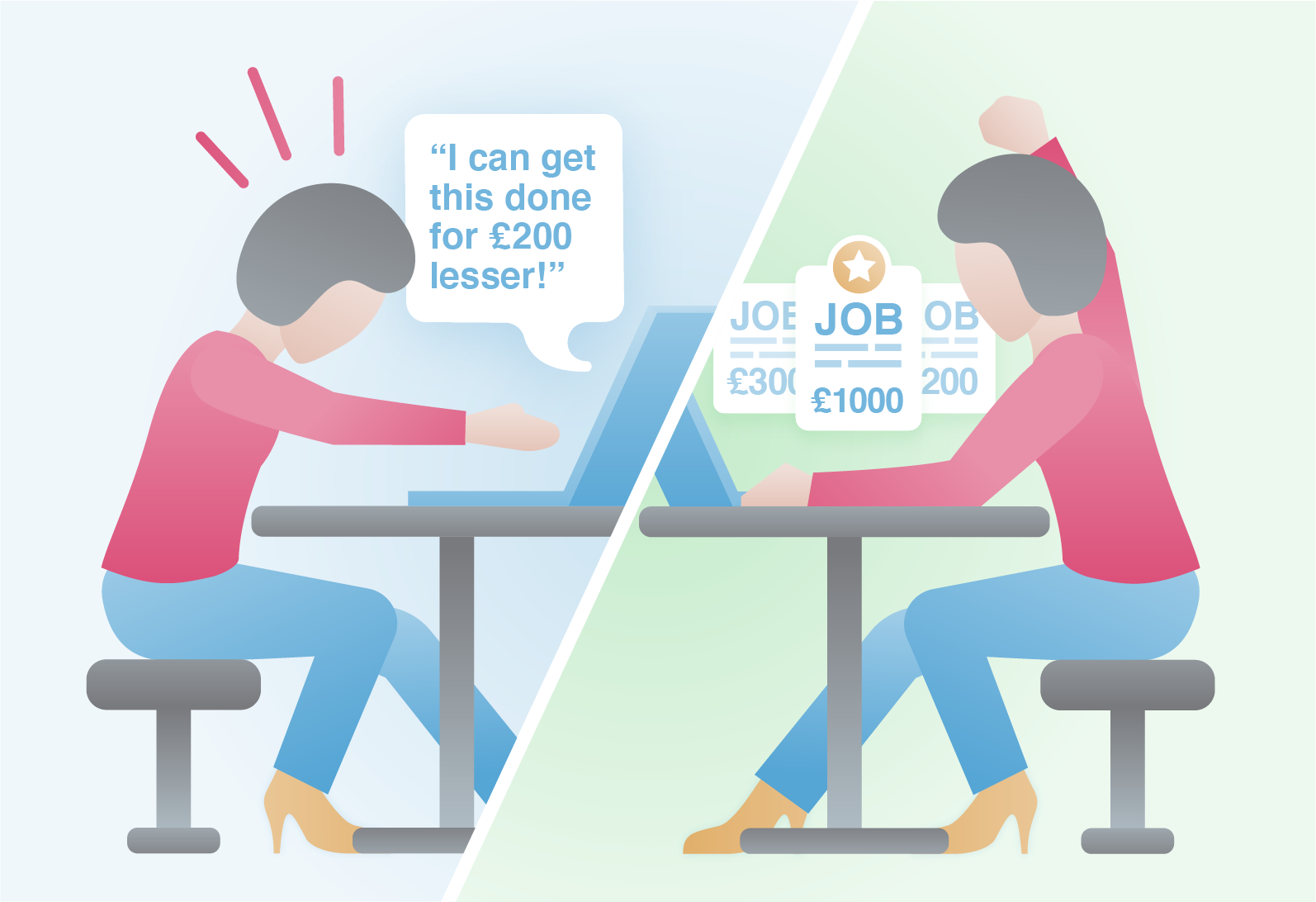 How to bridge the gap:
Do your research and set a fair budget aligned to the experience you are looking for. You'll always find websites where you can get your work done for virtually nothing. But the quality of work will reflect the price you pay.

On the other hand, a high price is not the only indication of a freelancer's ability. Always vet and review their work before signing them on.

A good platform will allow you to review freelancer rates at a glance. This makes it easy for you to choose the best person from the options you have.



3. "I need this done yesterday."
Expectation: Freelancers are always free to take up more work.
Reality: They usually have multiple clients, so freelancers need to plan and organise their work ahead of time.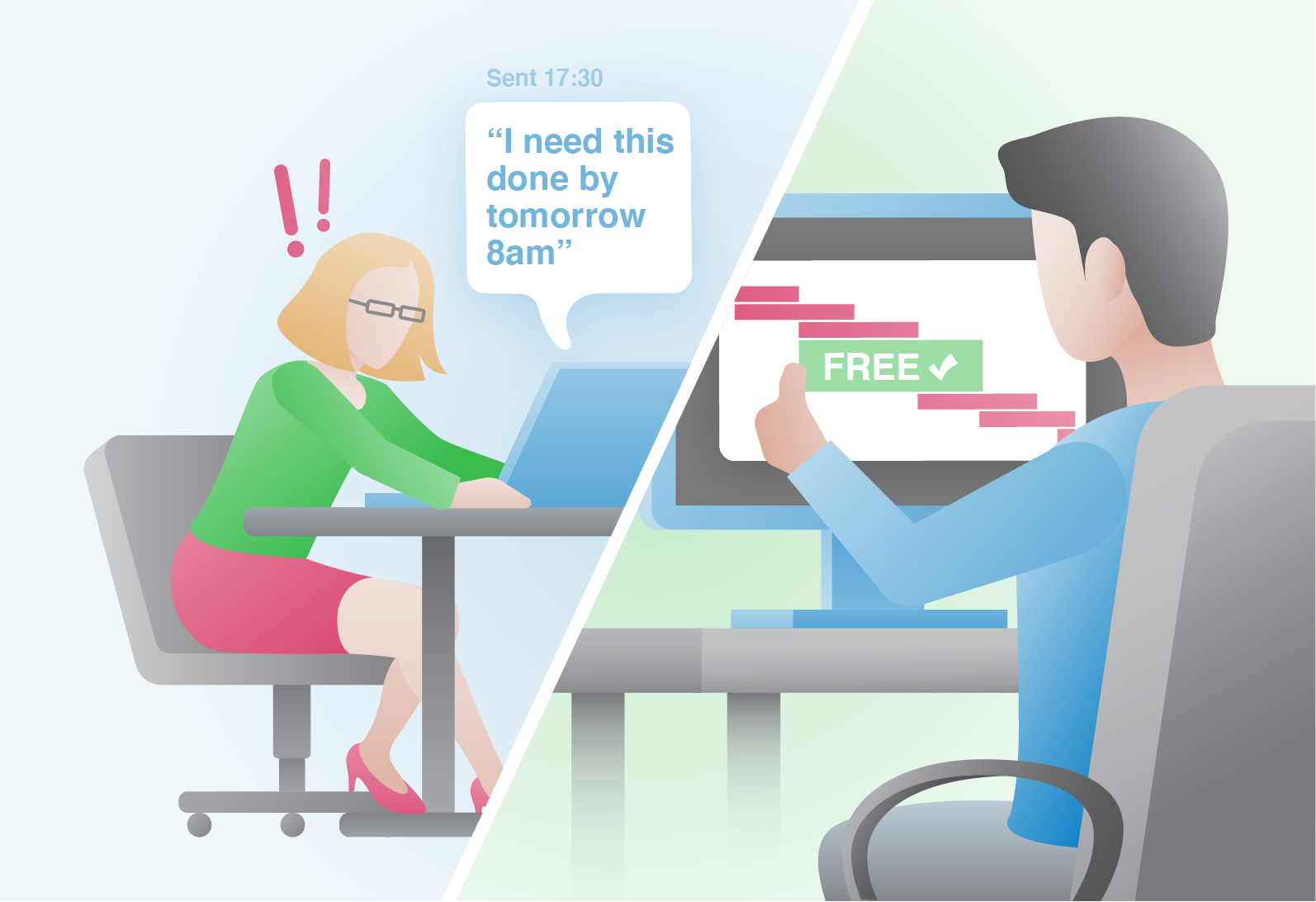 How to bridge the gap:
Chalk out a detailed plan with specific deadlines when you begin. When do they need to submit their first draft? When can they expect you to get back with your reviews? How long do they have to implement the changes you suggest?

If you need something done on short notice, don't assume that your freelancers will be available to take that up. Have a frank conversation about whether they will be able to work according to the revised deadline.

Some freelancers charge an extra amount to fast track your work. Ask them whether any such charges will apply if you revise the deadline.
4. "

Oh and one more thing...

"
Expectation: Freelancers will have to make as many changes as you want, until you're satisfied with the work.
Reality: Most freelancers offer only a certain number of iterations, and will charge you for any changes you ask for beyond that.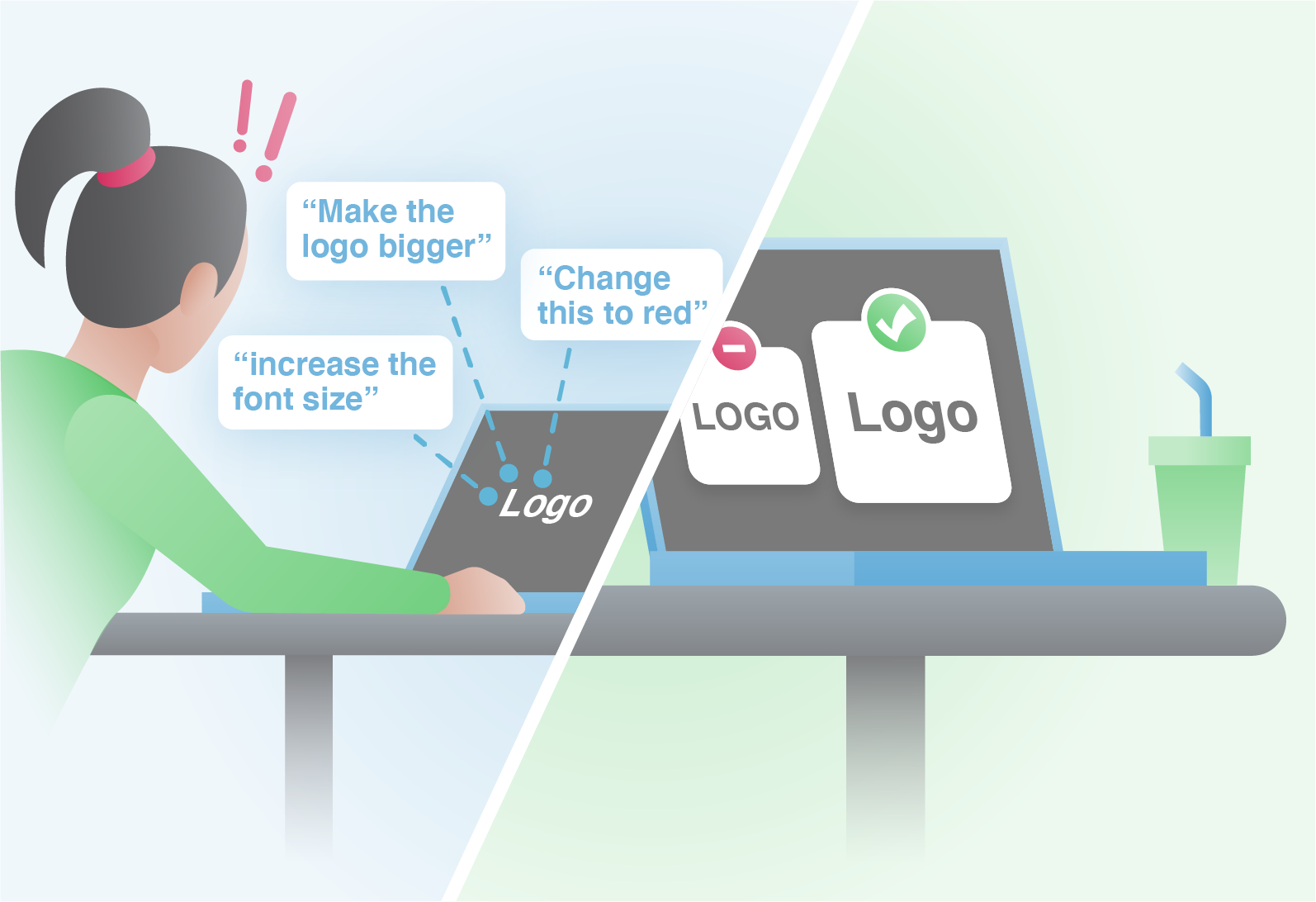 How to bridge the gap:
Talk to your freelancers and agree upon the number of iterations they will provide. Make sure your contract clearly outlines this.

Be clear about the changes you want. Any misunderstanding or miscommunication can lead to an extra round of iteration, which can take you over the agreed upon number.

If there are multiple stakeholders for a project, consult them, and offer consolidated feedback to freelancers. Isolated feedback from individual stakeholders may be counted as new rounds of iteration if they all come separately.

While most freelancers are happy to make minor changes, if you alter the basic scope of work halfway through the task, they might consider that a new project altogether, and charge you accordingly.
5. "I didn't see you online yesterday."
Expectation: You can tell a freelancer exactly how, when and where you want them to work.
Reality: Micromanaging freelancers can lead to compliance issues.
How to bridge the gap:
Be aware of what you can and cannot ask of your freelancers. While you can tell your employees when to log in, where to work, and how long they need to be available, freelancers are not bound by your office rules and policies.

Make sure your contracts comply with regulatory laws. For example, if your freelancers are based in the UK, ensure that the working practices are IR35 compliant.

As long as your freelancers live up to the terms set out in their contracts, trust them to do their job as they see fit. They are, after all, experts in their field — and you are paying them for this expertise that they bring to the table.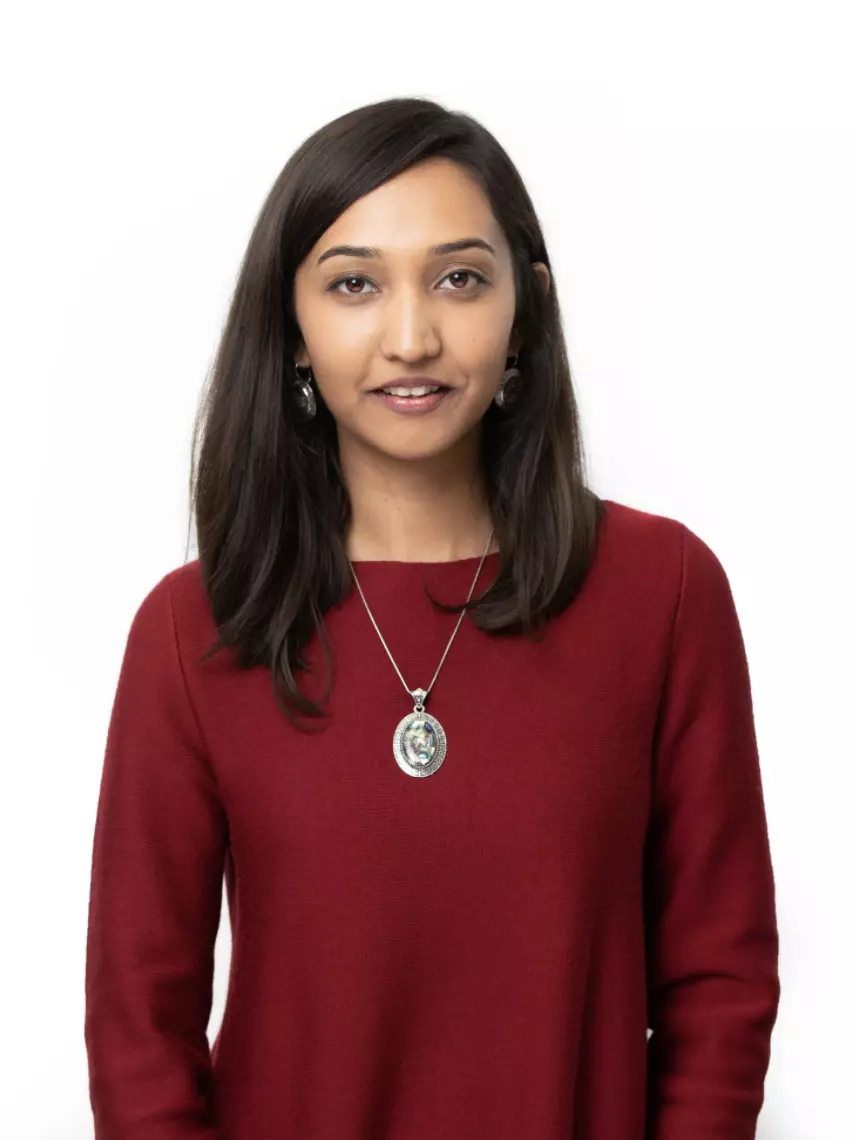 Richa Dayal
Richa heads the Marketing team at TalentDesk.io. When she isn't working on a marketing campaign, she's either out exploring London's food markets or planning her next vacation.
Related articles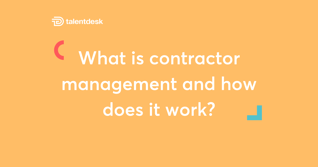 Contents What are the differences between contractors and employees? Classifying contractors and employees for legal compliance Checklist to determine the difference between contractors and employees Making worker classification seamless