How the Right Payment System Allows You to Attract Better Freelance Talent
27 Apr 2021
9 mins read
Posted in
How the right payment system allows you to attract better freelance talent
Now more than ever, it is imperative to have an efficient payment system in place for your freelance talent. With more than 1 in 3 people opting to freelance currently and that number racing towards more than 50% of the working population, the need to optimise the invoicing and payments processes for contingent workers should be a top priority for your business.
Why you need to streamline your payment process
Let's talk about why you need a good payment process in the first place. If you're working with freelancers consistently, you know that things rarely go as planned when it comes to receiving invoices and making payments.From the freelancer's perspective, there is the responsibility to raise timesheets, attach them to a specific task, and accurately record progress and payment amounts due. This process alone can result in as much time spent communicating back and forth as completing the assigned task.Then consider the effort needed from your managers. They will need to check for discrepancies over rates, verify the time spent, and ensure that the correct task has been completed to satisfaction. If they notice any discrepancies, they will need to get back in touch with the freelancer and ask them to make the necessary changes — a conversation that's time-consuming and awkward! Then, based on the changes made, they will need to approve or reject a worksheet. And it doesn't end there — once approved, they'll have to mail the invoice to the finance department, make the associated data entry into your accounting software, and perform audits. The effort it involves is staggering.
What is a freelancer payment portal?
One great way of streamlining the payment process is to set up a freelancer payment portal. Bank-to-bank transfers may work well enough if you're just engaging with a handful of external workers, but as your freelance database grows, it becomes less feasible. Not only does it add more steps and follow-ups to the already tedious process of payments, it may also get extremely complicated when you consider the fact that some of your freelancers may be based in other countries.A freelancer payment portal is basically an online system that facilitates financial transactions between you (the client) and your freelancer — no matter where they are based. It cuts down many of the effort-intensive aspects of traditional and manual payments, making the freelancer payment process much smoother over the long run.
How do freelancer payment portals work?
The actual processes for different freelancer payment portals may be different but the basic concept is the same — the portal functions as a kind of go-between or an intermediate entity for you and your freelancer. So your freelancer requests the amount (usually through the portal), you receive a link or an email address, you make the payment with your credit or debit card without having to enter your freelancer's bank details each time. Once the portal receives your payment, it transfers the amount to the bank account associated with your freelancer's email ID or other details. If your freelancer is based in another country, the portal carries out the necessary conversions too — thereby ensuring that your freelancer gets paid in their currency.
However, there are certain crucial factors that you may need to explore as you consider the various freelancer payment portals out there:
Creating accounts. Some payment portals require both you and your freelancer to have an account with them in order to be able to transfer and receive funds. Others may allow you to pay via a link, without having to create an account.

Presence in different countries. Not every freelancer payment portal is operational in every country, so this is something you may need to check if you're working with professionals around the world. If the portal does not have a presence in a specific freelancer's country, you may not be able to pay them in their currency.

Transaction fees. Depending on which portal you use, you may be charged a certain percentage of the transferred amount as transaction fees. A 3-4% transaction fee may not seem like much, but it adds up if you are sending thousands of pounds every month. In some cases, your freelancer is charged a percentage of the amount to receive the money too.

Transfer limit. Some portals have a limit on the amount you can send or receive at a time, or put a monthly cap on transactions. Again, this may prevent you from paying your freelancers easily, especially if you work with them often and on high-value projects.

Processing time. This varies from country to country, and from portal to portal. Some options allow you to transfer money to virtually any country within a few minutes, while others take up to 7-10 days to process the payment. A long processing time may hamper your ability to pay your freelancers in a timely manner.
Choosing the right freelancer payment portal — The benefits for your business
1. The right payment system allows you to attract (and retain) better talentWhen it comes to attracting and, more importantly, retaining top freelance talent, if you don't get payments right the first time, there's a chance your relationship with the freelancer will become irreparable. With our vast experience in the freelancer space since 2007, we understand how important it is for freelancers to have a good experience when it comes to being compensated. Freelancers tend to have a heightened sense of value in their time. Delays and other discrepancies related to compensation are consistently one of the main reasons they decide not to do repeat work for companies. To put it bluntly, they're not interested in receiving a pat on the back, or in hearing about why you've delayed their payment — they care about receiving their funds on time for the work they've done for your business.
2. It allows you to work with the best talent — no matter where they are basedOur experience in the freelancer space has taught us that it's a big world out there! If your company is geographically limited in the talent they can pursue, they are undoubtedly limiting their chance to work with the very best talent for your organisation. Many companies tell us they stick to domestic talent due to their inability to make payments abroad. TalentDesk, in collaboration with our parent company, PeoplePerHour, has been facilitating payments to freelancers across the world for 14 years and can ensure the best rates and most accurate payments on behalf of your organisation.
3. It can save you over $300,000+ through automating paymentsIf your managers are handling invoice payments through spreadsheets or manual documents, you might be incurring a lot of extra costs. A report by Sterling Commerce (an IBM Company) stated that on an average, the cost of manual invoice processing is $30 (approx £23). Of course, this cost is subjective and depends on a number of internal company factors and the efficiency of Accounts Payable (AP) departments. Here at TalentDesk, we did some of our own calculations to understand the impact outdated systems and processes can have on operational efficiencies and costs. We found that the typical company with 200+ freelancers wastes $300,000+ in payment processing costs. An automated payment portal like ours can reduce such cost significantly and put a stop to such drastic waste and inefficiencies.
4. It saves you 34% in time spent on payment-related admin tasksThe time your managers spend on coordinating with freelancers, reviewing invoices, and logging, paying and auditing them manually, is time they could have devoted to growing your business. A report sponsored by SAP Concur, a mobilised expense management service, found that organisations that opt for an automated payment method spend 34% less time on administrative tasks related to invoice processing. They also enjoy productivity and efficiency savings of $14,953 per 1000 invoices processed. The right freelancer payment portal can ease this process to a great extent. TalentDesk, for instance, offers a single platform for freelancers to raise worksheets and expenses. Once approved, the system consolidates them all, and sends you just a single invoice to pay. After you make the payment, our portal distributes the correct amount to each individual freelancer.
5. It reduces the risk of fraudIn a world where data breaches and cyber fraud are commonplace, data security has never been more important than it is right now. Even organisations that invest millions of dollars in data security still fall foul to cyber-attacks and invoice frauds. The right freelancer payment portal significantly reduces these risks. TalentDesk.io ensures you have complete control of your payments, every step of the way. For example, we offer a multi-layered approval process that ensures an invoice moves to the payment stage only after the relevant stakeholders have given it the go-ahead. Moreover, given that the payment system is completely digitised, it leaves an audit trail, making invoices instantly trackable.
Best Freelancer Payment Systems [2021]
1. TalentDeskOur end-to-end solution includes a robust payment system that makes it easy for you to pay your freelancers. Apart from the benefits mentioned above (like the fact that tracking, approving, and auditing become incredibly easy, and that you can just pay a single consolidated invoice every month), our payment system offers a host of other advantages too. For instance, we work with providers like Wise, PayPal, Payoneer and WorldPay in order to be able to make payments around the world and to offer freelancers a variety of portals to choose from, all under one umbrella. Our automated system guarantees consistency in payment schedules, so freelancers do not have to worry about when they will get paid. Some of our providers even enable us to transfer money to freelancers' accounts within the same day — unlike the 2-10 days it usually takes for international transfers through traditional channels. Moreover, depending on the provider chosen, we are also able to offer better currency conversion rates and minimal transaction fees — so your freelancers end up receiving 1.5% - 3% more money in hand.
2. Wise (previously known as TransferWise)This payment portal has a wide global reach, and it uses the mid market exchange rate, so you can offer the best value to your freelancers. This portal requires you to have a Wise account to be able to send money, but recipients do not necessarily need to register (although they get more advantages if they do). Transaction fees vary from country to country, but they are pretty low when compared to other portals. What's more — their process is extremely transparent, so you can see a detailed breakdown of all your charges and fees. However, Wise is an international payment portal, so it doesn't allow domestic transfers.3. PayPalThis is an extremely popular freelancer payment portal, with a presence in over 200 countries. It requires both you and your freelancer to set up PayPal accounts, after which payments become a breeze. You just need to enter your freelancer's email address to make your payment — and the amount is transferred to their PayPal account within the same day. However, if your freelancer wants to transfer the money to their bank account, they will need to wait 2-3 days. There are certain other things to keep in mind too. PayPal has steep transaction charges (over 2.9% - 4.4%) so freelancers end up losing out a big chunk of their payments. Moreover, PayPal's full range of services are not available in every country, so freelancers in certain parts of the world cannot receive payments through this portal.4. PayoneerPayoneer enables you to make freelancer payments in over 200 countries and 150 currencies around the world. What's more, you can do so without having to create a Payoneer account. Once your freelancer raises an invoice through this portal, you receive an email notification with a payment link — you can just click on this and proceed to pay with your credit card or through your bank account. On the flipside, you are charged 3% of the amount as transaction fees — and your freelancers have to pay about $25 annually, to maintain their Payoneer account.5. WorldpayThis is a payment system that integrates with websites and invoicing apps, to enable your freelancers to receive payments from around the world. It supports 120+ currencies and lets you pay using your credit or debit card, or through your PayPal account. The processing time is quite consistent, so your freelancers receive the money in their account within 3-4 days. The transaction fee is pretty straightforward too, at 2.75% + 20p.6. PeoplePerHourAs TalentDesk's parent company, PeoplePerHour has some fantastic features to enable seamless freelancer payments too. It allows you to top up your account with adequate funds, which are stored in escrow. This gives your freelancers the confidence to start the project without requiring you to make an upfront payment. Once the project is completed to your satisfaction, your freelancer raises the invoice through the system, and you can then release the payment to your freelancer's PeoplePerHour account. Placing a withdrawal request will allow them to convert and receive the money in their bank account. You can pay freelancers around the world through this system — while payments to your freelancers' PayPal or Payoneer account go through within minutes, international bank transfers can take about a week or more for certain countries.7. AzimoThis is another great option for businesses working with freelancers around the world. Azimo supports payments in over 180 countries and more than 60 currencies. Once you set up your account, you are not charged any fees on your first five transfers. The transfer charges kick in after this, and can vary depending on which country you are making your payments to. While these fees can sometimes go up to £10, the process is quite transparent and you will be able to see the breakdown of exactly how much you will be charged and how much your freelancer will receive.8. Cash AppCash App is a great option that allows quick and easy mobile transfers. The money is transferred to your freelancers' Cash App account within 1-3 business days with no extra transaction charges. However, they do have the option of withdrawing it immediately if they are willing to pay an extra 1% of the amount. The limitations of this app are mainly geographic. Cash App is only operational in the US, UK, Canada, Australia and Japan — and your freelancers can only receive money in the currency of their country.9. SkrillWith a presence in over 130 countries, Skrill is a good option for organisations working with freelancers around the world. Making transfers through this portal requires both you and your freelancer to have Skrill accounts, and transfers take about 3-4 days. However, there are high charges and fees involved — Skrill charges 9% of the transaction amount in fees (up to a limit of €20) in addition to extra currency conversion fees. Moreover, your freelancer would have to pay a withdrawal fee every time they want to transfer money from Skrill to their bank account.
10. TipaltiTipalti lets you automate your payment process to a great extent, allowing you to pay freelancers in close to 200 countries while taking care of various compliance and remittance rules. It centralises payments too, so you can top up your account and make a single payment, and then let Tipalti pay your individual freelancers on your behalf. Exchange rates are set at about 2.5% — and depending on payment method and currency, there is a minimum threshold amount that has to be met before your freelancer can request payment. If the amount transferred is lower than this threshold, they will have to wait for some subsequent payments to come in, until the minimum requirement is met.
It's time to upgrade your freelancer payment portal!
Optimising your payments process thus can have innumerable benefits. It can save your freelancers a lot of time and offer them the reassurance that they will be paid in a fast, consistent manner. This in turn, lets you stand out as a fantastic client in the freelance marketplace — thereby helping you retain the best talent, even as you scale up your business.If you haven't done so already, now is the perfect time to take stock of your legacy systems and consider upgrading to a secure, streamlined freelancer payment portal. TalentDesk can offer you the advantage of a robust, secure and automated payment system — in addition to helping you manage and organise the other aspects of working with external freelancers.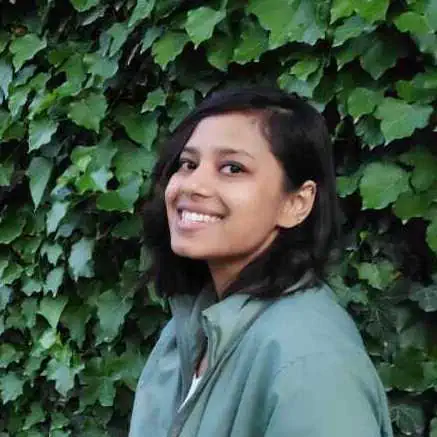 Sanhita Mukherjee
Sanhita is a writer who creates blogs and marketing content for TalentDesk. When she's not writing, she is usually curled up with a good book and a cup of coffee, or daydreaming about her next vacation.
Related articles
Your business is growing and fast. Your client base is expanding, you are generating a lot of data that you know could help you get more efficient – and you might even be thinking about setting up a team in a new geographic location. But when you try to actually plan out your growth strategy, you...