Virtual Team Building Activities Your Team Will Love
26 Feb 2021
6 mins read
Posted in
Remote working has become the new normal during the Covid era, but what actually is a virtual team? If your company works with multiple people who are all based in different locations, have different skill sets, and report to different people — but are all working towards a common goal, then you've got yourself a virtual team. To put it in a current context, COVID-19 has prompted most companies to shift to a virtual format over the last year.

Given the business continuity and operational benefits, 64% of organisations are looking to continue working virtually on a more permanent basis. Companies like Spotify and Dropbox have already announced a work-from-anywhere policy for their employees, while tech giants like Facebook and Microsoft are opting for mixed set-ups. Of course, working as virtual teams offers many advantages to employees too — the comfy clothes, the extra time with family, the shortest (and cheapest) commute in the world. But if your team members have started feeling a bit uninspired, isolated and disconnected after working virtually for several months, they're not alone.
Benefits of virtual team building activities

Virtual work (for all its benefits) can end up having a negative impact on mental health over time if it's not planned in a sustainable, mindful way. According to research, 20% of remote workers report feeling lonely, while another 20% say they are facing issues with communication and collaboration.
Virtual team building activities are a great way to combat this feeling of isolation and disconnect. They can help you infuse some much-needed humour, banter and social contact into your digital workplaces. However, this may not be so easy given that social interactions don't always translate well online and that some of your team members might already be suffering from Zoom fatigue. So what kind of activities can you host that will be easy to pull off, be fun for your team, and leave no scope for awkward silences? Here are 15 great ideas:

Top 15 virtual team building activities [2021 Updated]
1. Virtual cocktail party
Post-work drinks with colleagues may not be safe right now, but a virtual happy-hour party ensures that you don't have to give up on those fancy cocktails altogether. Send everyone a deconstructed cocktail kit (which usually includes everything from the alcohol base to a variety of mixers, bitters and garnishes) and then show them how to put together some delicious cocktails over a video call. For an extra bit of fun and glamour, have everyone dress up for the event. You can also hire mixologists and bar event organisers to make such parties even easier to host.
2. Culinary experiences
Nothing brings people closer like cooking and enjoying a meal together — and an online cooking experience enables your virtual team to do just that. Some cookery schools and culinary firms now host interactive cooking classes, where not only do they send everyone the ingredients, but also have a trained chef guiding your team through the process of putting together a delicious meal. Once the class is over, just pour out a glass of wine and enjoy the scrumptious home-cooked meal with everyone.
3. Murder mystery
Fans of closed room mysteries and true crime podcasts will love this one! This is where you and your virtual team work together to uncover clues, examine evidence and eliminate suspects to solve a murder mystery (usually in a spooky manor!). Such collaborative activities promote teamwork and build problem-solving skills — but above all, they're a lot of fun. Many virtual team building organisations host such events, but once you know the format, you can build a mystery yourself too.
4. Team building Bingo
If you're looking for something that's a little more personalised to your team, go for a simple game of Bingo. Just download a blank Bingo board template, fill in your own clues to reflect some quirky team habits or inside jokes, and send them around to everyone. This is also a great way to celebrate when someone on your team has a birthday — just put in some clues specific to them, and wait for hilarity to ensue as everyone starts checking off the boxes one by one.
5. Online lunches
Aside from the more structured activities, your team is sure to be missing the banter and the easy camaraderie that they enjoyed during their lunch hour. To keep this going, schedule a team lunch once a month (or more frequently, if that's what everyone prefers). Let people order in a meal and expense it to the company account. Then, just connect over a video call to eat, chat and laugh together — no agendas or shop talk allowed!
6. Sociable group chats
If everyone on your virtual team has come to dread the Slack notification tone, now's a great time to change that. Create some group chat boards or channels where people can come together to discuss sports, books, movie recommendations — or even just the weather. These organic, 'water-cooler conversations' can go a long way in helping people get to know each other, find common interests and build rapport.
7. Collaborative playlists
One of the best parts about working from one location is getting to know what music your colleagues are listening to, and maybe even discovering some brand new artists. Make sure your virtual team doesn't miss out on that by encouraging everyone to share their favourite playlists through a music streaming app. You could even compile the most recommended tracks to create 'Party', 'Power Hour' or 'Mellow' playlists for everyone to share and enjoy. You'll be surprised at how effectively you can set a vibe or improve morale through music.
8. Blind origami
Given how much your virtual team is relying on effective communication these days, it doesn't hurt to sharpen their skills of listening, expressing themselves, and giving and receiving feedback. A 'Blind Origami' session enables you to do this in a fun, effective way. This activity involves breaking people up into teams of two. One person from each team receives origami instructions. They then have to guide their partner verbally through each step to successfully create a unique piece of origami art.
9. Ice breakers
You know your colleagues' work patterns, strengths and pet peeves — but have you had a chance to meet their wild side yet? Why not host some ice breaker sessions at your next virtual Happy Hour? Ask people to answer a few questions or send in some surprising facts about themselves beforehand. During the session, everyone has to match each answer or fact to the right team member. Such virtual team building activities are especially great if you have some new people on your team, who haven't had the chance to get to know the others yet.
10. Virtual escape room
Pull off a heist, survive an apocalypse and outwit a supervillain (all virtually, of course), by signing your team up for an Escape Room game. This is where your team is given a unique challenge and they have to work together to crack codes and solve clues to 'escape' and win. There are many companies that host such escape room games, but Escape Live is one that we swear by.
11. Bring Your Pet to Work Day
One of the best things about working from home is all the extra time people have had with their pets. Now's a great time to finally put faces to all those woofs and meows you've heard in the background, these last few months. Have a 'Bring Your Pet to Work Day' where people can introduce their furry friends, and share photos, anecdotes and stories. This is an adorable way to get to know your team outside their work responsibilities. And who knows — you may even encourage some of your colleagues to adopt a pet of their own!
12. Board game night
If you would like to offer your virtual team the chance to socialise in small, more intimate groups, hosting a board game night is a fantastic idea. Tried and tested games like Pictionary and charades are always popular. However, you could always provide more options through apps and websites that offer VR versions of your favourite board games. Leaderboards, progression levels and prizes can make things competitive and add more excitement to the fun and games.
13. Movie nights
Go classic with a good old movie night. Host a poll beforehand, asking people to choose between some movie options. On the day, send them some quintessential movie theatre-themed snacks like popcorn, nachos and candies. Once everyone is settled in with their food and drinks, stream a movie through conference calls. Alternatively, if everyone is logging in separately, you can use apps like Teleparty to ensure their videos are all in sync. Don't forget to have discussion boards to let people share their thoughts, reactions, and plot theories afterwards.
14. Celebrate personal milestones
We've all been working remotely for a while now, and a lot may have happened since your team members last met one another. Things like weddings, a new house or the arrival of a baby would usually be announced and celebrated with everyone — but these things tend to get missed for virtual teams. Taking just half an hour out of the workday to celebrate these milestones go a long way in making people feel valued and well-connected to everyone else. Hop on a conference call, get flowers and gift cards delivered or send them a cake to be cut with everyone on video — these celebrations can be as simple or elaborate as you choose.
15. Fitness challenges
Many people are finding it tough to work out or stay fit right now — so this is an amazing way to look after your team's health and make personal fitness fun for everyone. Host 30-day fitness challenges, step count contests and even healthy eating challenges to motivate people to get up and get some movement in. Tech wearables like fitness trackers and smart watches, or even phone apps can help your team track progress, compare results and indulge in some (literally) healthy competition.
At the end of the day, virtual teams thrive in inclusive, empathetic systems that nurture human connections and make people feel valued. While remote team building activities certainly are an important part of this, the sense of belonging and inclusivity can and should be established right from the moment a new member joins the team. A platform like TalentDesk can facilitate this by easing processes and making onboarding simple. It also helps you maintain an open line of communication with everyone on your team and keep your virtual workplace seamless and transparent. With these crucial virtual team management protocols taken care of, games, social sessions and fun activities can really make your team unstoppable.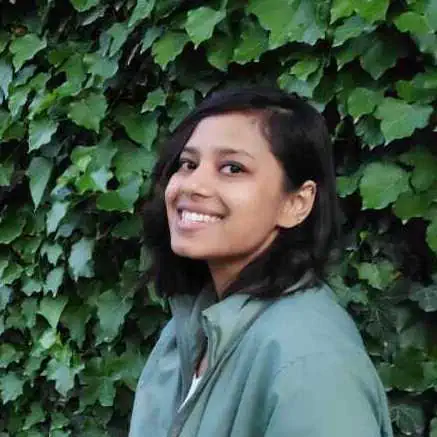 Sanhita Mukherjee
Sanhita is a writer who creates blogs and marketing content for TalentDesk. When she's not writing, she is usually curled up with a good book and a cup of coffee, or daydreaming about her next vacation.
Related articles
Your business is growing and fast. Your client base is expanding, you are generating a lot of data that you know could help you get more efficient – and you might even be thinking about setting up a team in a new geographic location. But when you try to actually plan out your growth strategy, you...