Whatever your content, we'll make you more content
Imagine a platform that slashes the time and cost involved in managing freelancers. One that makes it easy to collaborate across different cities, states or countries.
The ultimate little black book
No more spreadsheets, no more hoarding. Share the best talent among teams and review freelancers' work
Availability-at-a-glance. See which freelancers have time, and when.
Need an influencer in California or a photographer in France? No problem. Let us connect you to our community of 3m+ freelancers.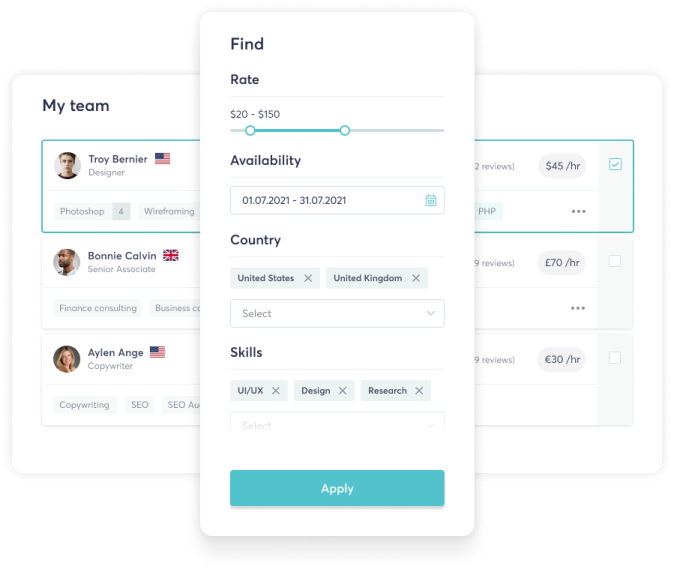 Simple, hassle-free payment around the world
We replace multiple bills from all those creatives with one consolidated monthly invoice. You focus on keeping the audience happy.
Keep on top of costs with simple dashboards that let you track expense against budgets.
Pay on time, wherever they are. We make payments to 90+ countries and in 30+ currencies, always with our great rate guarantee.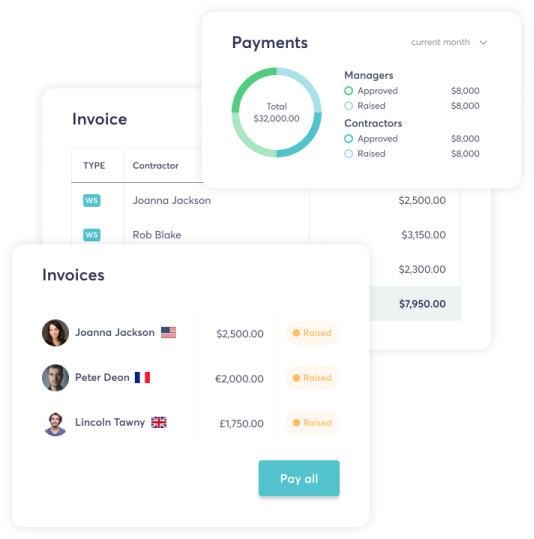 Your one-stop work management hub
Onboard freelancers, share briefs and agree costs. Assign tasks, create project teams and track deliverables all in one place.
Instant messaging keeps teams connected and a centralized database for up-to-date documents avoids confusion.
Stay ahead of deadlines, offer feedback and manage costs. All from the same platform.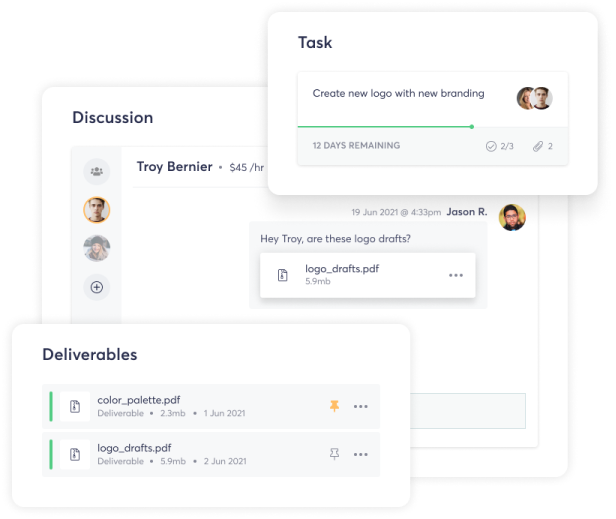 We've been able to streamline processes which has resulted in time savings and also improved collaboration with our distributed team. This has resulted in better work and increased client satisfaction, which is vital to the work we do.

Director, Marketing Agency Client

Marketing Agency case study

Using TalentDesk not only takes the hassle of admin away but is hugely time saving too.

Essentra

Essentra case study

I would recommend TalentDesk to startups but also to bigger organizations. We have looked at several solutions similar to TalentDesk but we thought TalentDesk was the best one to do the job. The model fits a lot of types of organizations and is not limited to the size of an organization or an industry.

Robert Roos, Founder & CEO

IT Crowdsource case study