What is Contractor Management and how does it work?
12 Jul 2022
8 mins read
Posted in
If you are an employer in 2022, chances are that you are either already working with freelancers and contractors – or are thinking of doing so soon. But have you perfected your contractor management strategy?
Here's something that many businesses do not realize. Simply working with contractors is not the same thing as managing them and actually getting it right. If you have ever heard managers complaining about how difficult it is to find good external talent, how often they face communication gaps with remote teams and how stressful end-of-the-month payment cycles are, you know they are doing the former – but not focussing on the latter.
So what is contractor management and how can it help you sidestep these issues in future?
Contents
What is Contractor Management?
While it is true that you do not need to train and direct contractors and freelancers the way you would your permanent employees, managing contractors is a whole different ball game, and is absolutely necessary. Good contractor management helps with every aspect of the engagement.
Firstly, it ensures that everyone involved is clear about their obligations. For your contractors, this would include the scope of work, their specific responsibilities, their deliverables, timelines and so on. As the employer, your obligations would include making sure the contractor has everything they need to do their job independently and well, and to pay them the agreed amount on time.
Secondly, good contractor management leaves no room for guesswork, so the engagement adds value for everyone involved. For instance, if expectations are not clear until the very end, you might need to get the work redone, causing you to go beyond budget and miss deadlines. Proper contractor management capabilities will let you spot issues early on, and address them in time.

Finally, contractor management lets you maintain good relationships even after the engagement is complete. So the next time you need a contractor, you know exactly whom to reach out to, knowing that you can count on them to deliver quality output.
How does Contractor Management work?
For many employers, contractor management is still done the old-fashioned way – manually through spreadsheets. But imagine onboarding a group of contractors and having to manually keep track of what documents they have submitted and individually following up about the ones they haven't. Or having hundreds of invoices flooding your inbox at the end of every month, and coordinating with the accounts department to get them all individually processed.

Needless to say, managing contractors this way gets too effort-intensive, time-consuming and expensive. Human errors are unavoidable too – managers might very easily miss out on updating a spreadsheet every now and then, or lose track of a contract or invoice. Cue, the follow-ups and confusion!
The easier, more sensible option is to go for the modern solution of just using a great contractor management platform. This is a software that automates all the key processes, so operations continue to run smoothly while saving you time and money. And of course, such systems keep all the information safe and secure too.
Key Features of Contractor Management Software
Let us explore the features of a contractor management system in detail to see exactly what it does.
It has capabilities for finding good talent
Not every employer has a long list of the most skilled contractors handy already. So a good contractor management system helps you discover good talent from around the world. Some contractor management platforms do this through referrals and recommendations. Others like TalentDesk, are integrated with the very best freelancer and contractor marketplaces, where you can filter, browse and shortlist talent.
It makes the hiring and onboarding process easier
Once you have chosen the best professionals to meet your needs, the best contractor management software helps you automate the hiring processes. It lets you create an onboarding process that works for your organization – and then ensure that every new contractor hired adheres to that process. It enables you to store contracts, NDAs and worker details, and ensures that everybody has submitted the documents they need to.
It functions as your Agent Of Record (AOR)
When you are hiring contractors from around the globe, it is important to remain compliant to various laws and employment policies. For example, there are different rules for classifying workers in different countries – and these classifications dictate the amount of tax to be paid. Getting this wrong (even unintentionally) could lead to hefty fines. A good contractor management software might offer Agent Of Record (AOR) services to help you manage compliance.
It offers project management capabilities
Once you have hired and onboarded your contractors (in a compliant way!), it's time to get them started on your projects. A contractor management system gives you an overview of all your projects, keeps track of who is handling what, and lets you manage deadlines and dependencies. Some solutions also enable you to share information in a safe and secure way.
It often has logistical capabilities (like time tracking and invoicing)
Working with contractors involves a lot of operational steps like time tracking, raising worksheets against the work done, raising invoices and more. Without a comprehensive system in place, you end up investing in separate tools for each requirement – thus driving up operational costs. A contractor management system brings all these offerings under one single platform.
It offers payment capabilities

Finally, given that you might be working with contractors from around the world, it's important to have a portal that allows you to make payments in different countries and across different currencies. A contractor management system usually integrates with payment portals that enable you to handle currency exchange and make international payments seamlessly.
Contractor Management checklists
Different systems will offer different combinations of these features. What you choose ultimately depends on your requirements as an organization. That said, there are certain contractor management capabilities that you should not compromise on. Here's a look at the crucial details that you should have on your checklist:
It should be easy to deploy

Systems that are clunky, take days to get up and running, and interrupt your internal processes to the extent where your teams are unable to function, do not obviously make for great solutions. Ideally, the system you choose will be installed and up-to-speed in a matter of hours (if not less!).

It should be very intuitive

Contractor management systems that require a lot of training to get the hang of are not suitable for most businesses. Since you might be hiring new contractors every week, you will likely end up spending way too much time just training them to navigate the system. You may also receive immense pushback from your internal team too, and the software may just go unused. The ideal system should be intuitive and easy to use with little to no training.

It should have comprehensive integration options

You might already be using certain project management software, time tracking, processing payments and so on. Having to transfer all that data to your new system might prove too tedious and time-consuming. That's why, it is recommended to go for a contractor management system that integrates seamlessly with any software that you already use.

It should be cost effective

One of the top advantages of working with contractors is that it gives you the flexibility to scale up and down as required. That's why, whatever system you choose should be cost efficient – whether you're working with ten contract workers or hundreds.
Why is Contractor Management important to your business?
If you get all the factors discussed above right, a contractor management system can help you reap incredible benefits for your business.
Most companies are experiencing massive talent shortages right now, with skill gaps in domains like IT, cloud computing and more. The ability to work well with contractors then becomes a boon because it gives you access to the most skilled professionals from around the world. In stark contrast, companies with more traditional workforce structures are forced to choose from a small pool of local talent. As seen above, contractor management tools help you manage compliance too, so you don't need to worry about facing any legal or financial repercussions as you work with your global workforce.
Being able to work effectively with a contract workforce also gives you incredible flexibility. You can take up short- and long-term projects without having to think about hiring permanent employees – or incurring the cost of letting them go once your requirements change.
On a more strategic note, a successful contractor management process frees up time for your managers so they can focus on growing your business rather than having to spend time on operational tasks like documentation, processing invoices, dealing with follow-ups and more.
Best Contractor Management Systems in 2022
Now that we have looked at what a great contractor management system should offer, let us explore the best solutions you can choose from in 2022.
As an end-to-end contractor management system, TalentDesk comes with the capabilities to help you at each stage of your engagement with contractors.

Its integration with its parent company PeoplePerHour (one of the largest contractor marketplaces) gives you access to skilled professionals from around the world. The rich profiles on each contractor gives you a quick view of their experience level, expertise, location, rate and more. You can filter and shortlist the most suitable talent with just a few clicks – and TalentDesk functions as an Agent of Record (AOR) so you can rest assured of compliance as you hire them.
There on, it helps you create projects, assign tasks to individual contractors, track progress, monitor budgets, share information and communicate with all stakeholders – all through a single platform. International payments become easy too – after the project is complete, your contractors can raise worksheets in just a few minutes. The system consolidates all approved worksheets and generates a single invoice for you, which you can pay with just a click. The relevant amounts are then disbursed to each contractor automatically. In short, TalentDesk is designed to help you work effectively with a global contractor workforce.
monday.com

This system helps you centralize all your processes, streamline them based on your needs and improve your team's productivity, no matter where they are based. The interface is visual and easy to use, and the system is created to make workflows more efficient. Their built-in automation capability tracks recurring, manual tasks and flags them for automation.

Deel

Deel is a great option for companies that want to hire both full-time and contract talent from all around the globe. It is well-known for its Agent Of Record (AOR) capabilities that enable users to hire workers compliantly and with ease. It also offers the capabilities to manage and pay global teams across multiple currencies.

Papaya
Papaya is an international payroll platform that helps you build, manage and pay a global team. Its comprehensive dashboard enables employers to get a detailed view of projects, employee data, worker status etc. It also empowers your workers by giving them a transparent view of their payslips, track their time, record their PTOs and more.
This is a one-stop tool that enables employers to manage the different aspects of working with contract workers – be it tracking performance, monitoring projects and tasks, managing contracts or analyzing metrics to improve team productivity. It is a great tool for efficient resource management, as workers' skills and availability are updated in real-time.
Pilot

Pilot is a payroll and HR tool for US-based businesses to hire and pay their global teams. It makes international payments easy by enabling quick payments directly to contractors' bank accounts without costly mark-up fees. It also offers a host of HR functionalities like managing local contracts around the world, managing state registrations, offering benefits in 175+ countries and more.

Remote

This is another good option for companies looking for global compliance services. Remote offers global entities and expertise to help businesses find, onboard and pay the best contractor talent. From customizable contracts and legal guides to automated payment capabilities, this tool takes the stress out of hiring across countries.

Lano
Lano is a contractor management suite that helps you onboard global candidates from 150+ countries in 7 days. Their smart contracts and Employer Of Record network guarantees complete compliance to local laws. It also simplifies payments by consolidating payroll capabilities to one platform.
ADP WorkMarket

This is a comprehensive tool that brings together onboarding, project management, payment, compliance and reporting capabilities in one convenient mobile app. WorkMarket has features that let you organize your talent into 'labor clouds' or groups that are curated and sorted by similar skills, expertise location etc. This makes it easy to track and find talent effectively, on the go.

Stoke Talent
Stoke makes it easy for you to gain visibility into every aspect of working with contractors – from sourcing, onboarding and legal documentation to budgets, payments and tax compliance. It lets you scale easily from teams of 10 contractors to over a 1000 – retaining ease of use and cost-effectiveness throughout the journey.
Contractor Management and the modern employer
Working with contract workers is a necessity in today's workplace context – and organizations that do not do this are essentially giving up their competitive edge. However, businesses that actually make the effort to hire contractors without focussing on proper contractor management are probably worse off. They end up spending too much time, money and effort – and come out thinking that working with contractors is not for them.
TalentDesk offers an easy way around this. It offers all the key features and capabilities that you will need – and it checks all the boxes in terms of usability, scalability and ease of navigation. So whether you are just starting to explore the advantages of working with off-payroll workers or are familiar with the process and are looking to scale up, TalentDesk can help you meet your needs.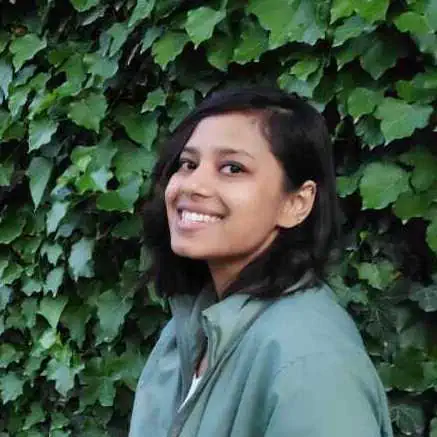 Sanhita Mukherjee
Sanhita is a writer who creates blogs and marketing content for TalentDesk. When she's not writing, she is usually curled up with a good book and a cup of coffee, or daydreaming about her next vacation.
Related articles
How to Seamlessly Transition From Recruitment to Onboarding
Content: Re-thinking the Traditional Recruitment Hand-Off 5 Tips to Create a Seamless and Modern Recruitment and Onboarding System for the Gig Economy Identify recruitment trends and prepare for periods of high turnover Source candidates better with recruitment CRM Personalize outreach for each...