How to Seamlessly Transition From Recruitment to Onboarding
27 Jan 2023
4 mins read
Posted in
Content:
Re-thinking the Traditional Recruitment Hand-Off
5 Tips to Create a Seamless and Modern Recruitment and Onboarding System for the Gig Economy
---
The vast majority of Americans (90%) are open to the idea of freelancing—and those already doing it don't want to leave it for a full-time job. As a result, more companies are extending offers to contractors and freelancers. However, the process to recruit a freelancer doesn't end when the contract is accepted; onboarding is also an important part of the overall recruitment process. These HR job functions are often run by separate teams, but new technology is supporting unified workflows to create a cohesive, streamlined new hire experience.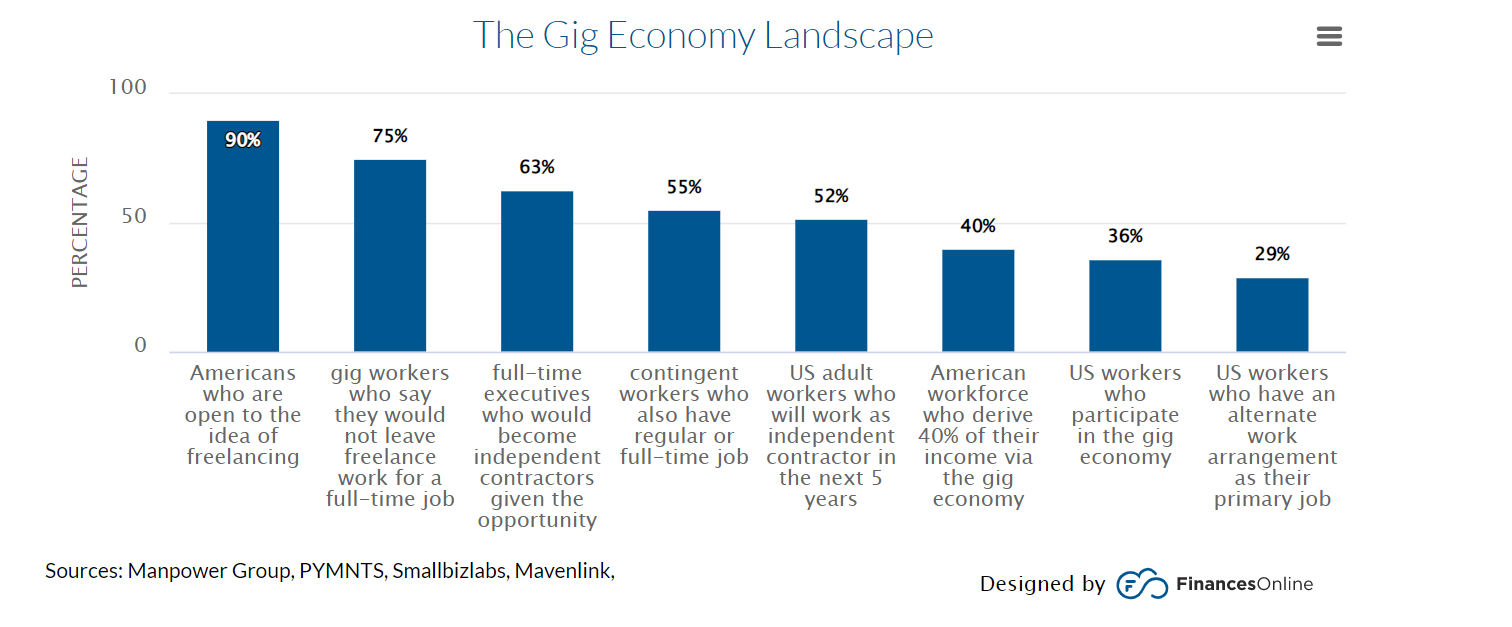 Re-Thinking the Traditional Recruitment Hand-Off
As more companies begin to explore the possibility of transitioning to a fully hybrid work model or a distributed workplace model, hiring freelancers and contractors becomes a more common requirement for HR teams. While most businesses have well-designed recruitment and onboarding systems for in-house staff, the same cannot be said for contractors who have more mobility. Research shows that roughly 10% of employees have resigned from a company as a direct result of a poor onboarding experience. Businesses must re-evaluate their existing processes and see how they can make adjustments to accommodate a workforce that values flexibility above all else.

The recruitment and onboarding experience sets the tone for a new hire's experience at a company and should be treated as a single seamless process instead of two steps. Here are the most important tips for businesses that want to create an onboarding system that meets the needs of gig workers.
5 Tips to Create a Seamless and Modern Recruitment and Onboarding System for the Gig Economy
Identify Recruitment Trends and Prepare for Periods of High Turnover
Companies that rely on freelancers and contractors can sometimes be caught off guard by periods of high turnover after a significant number of employees leave their roles. This can lead to a race to fill positions to ensure business continuity. The resulting pressure can force HR teams to hire freelancers that may not be the best fit for the business. However, this does not need to be the case.
HR teams often have access to recruitment data for multiple time periods and they can use this information to identify trends in recruitment. For example, businesses can prepare for high turnover after yearly bonuses are distributed. Simply anticipating the increased workload can help HR teams plan outreach in advance. However, if HR teams are occupied with tedious and time consuming tasks, processes such as data collection and analysis are compromised. A TalentDesk customer spent over 50 hours a month just dealing with payments. Once they adopted a modern digital solution, they saved time and money that could then be diverted to trends analysis and strategic planning.
Source Candidates Better with Recruitment CRM
Digitalization has completely transformed the way many businesses operate. Automation, optimized processes, and less burdened employees have helped HR teams unlock higher levels of operational efficiency and effectiveness. Recruitment Candidate Relationship Management (CRM) systems help manage large candidate pools efficiently while ensuring that each candidate has a great experience.
Cutting-edge software helps recruiters find the best possible fit for their needs with smart list segmentation and AI-driven recommendations. HR teams have a wealth of candidate information that must be paired to multiple open positions. Freelancers can also be used across projects and jobs, which can make analyzing their profiles even more complicated—especially if recruitment and onboarding teams don't share freelancer profiles with each other. Software can help recruiters organize all the information they need to fill a role quickly and efficiently.
Personalize Outreach for Each Candidate Throughout the Recruitment Process
Bureaucracy and tedious administrative processes can sometimes make the hiring and onboarding process frustrating and impersonal. However, these steps provide the business a chance to establish a strong relationship with a potential long-term asset for the company. Since freelancers have a limited amount of time to spread across multiple clients and customers, businesses that build a positive relationship with them are more likely to be given preference during periods of high demand.
With software, companies can tailor messages and email to the needs of each freelancer. New freelancers, for example, can expect to receive employee videos and other corporate material early in the onboarding process, while freelancers who have worked with the company in the past only receive information relevant to the project that they're working on at the moment. This is also true for payments. TalentDesk helped a client effectively manage 200 contractor accounts, each of which had to be paid using different rates and different payment methods. After adopting TalentDesk's solution, the client optimized payment processes while still accommodating the unique needs of each contractor, consequently saving them over $53,000 a year in payments and processing expenses. Read our full checklist for onboarding contractors for more information.
Reinforce Employer Brand from Recruiting to Onboarding
The workforce is getting significantly younger as more generation Z and millennial freelancers are making themselves available for hire. However, their needs and requirements differ greatly from their predecessors. They demand more from their employers and companies must demonstrate their ability to accommodate them from the earliest stages of the recruitment process. This means showcasing a unique work culture during the recruitment process through tours, interviews, and more.
A major indicator that a company still relies on legacy tools is the use of paper processes during recruitment and onboarding. These processes are not only inefficient and prevent information from being shared across department lines, but they also show that your business uses outdated processes. Younger employees expect you to use the appropriate technology.
Manage Employee Bandwidth Even After the Onboarding Process Is Complete
HR teams are continually occupied with recruiting and onboarding employees, particularly in businesses with high turnover. However, they must also be a touchpoint for freelancers and contractors with questions or concerns about their engagement. An effective time clock management system or employee time-tracking app can seamlessly manage workforce bandwidth by putting all the relevant freelancer information on a single, unified platform that is easily accessible across department lines, freeing HR staff for higher-level engagement and support for all staff—including contract workers and freelancers.
Recruitment and onboarding were once viewed as separate processes to be managed by different people, but the needs of a mobile workforce that values flexibility and personalization has encouraged change. Companies must use technology to combine workflows and ensure that the candidate experience is seamless and smooth from first contact to the end of the engagement.
Dean Mathews
Dean Mathews is the founder and CEO of OnTheClock, an employee time-tracking app that helps over 15,000 companies worldwide track time. Dean has over 20 years of experience designing and developing business apps. He views software development as a form of art. If the artist creates a masterpiece, many people's lives are touched and changed for the better. When he is not perfecting time tracking, Dean enjoys expanding his faith, spending time with family and friends, and finding ways to make the world just a little better.
Speak to us to find out how we can help you hire and onboard contractors efficiently
Related articles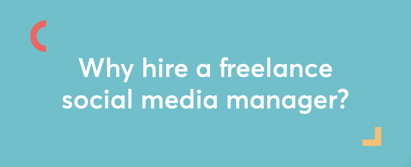 Contents: What does a social media manager do? When do I need a social media manager? Why should you engage a freelance social media manager over an employee? How to hire a freelance social media manager The TalentDesk advantage 'Why would I need a social media manager?' If you have...