Freelance Management Systems: The Ultimate Guide
24 Sep 2021
9 mins read
Posted in
Working with freelancers is nothing new — but the pandemic has made it truly mainstream. In the second quarter of 2020 alone, freelance job postings saw a 41% increase when compared to the year before, and 61% of businesses today say that they are looking to increase freelancer engagements in future as well. So it's safe to say that most modern businesses are either engaging with freelancers already or are considering it in the coming months.
But who is actually in charge of freelancers? In most organisations, that responsibility still falls squarely on individual managers. They are tasked with finding the right talent for their teams, bringing them on board, and gathering all the necessary paperwork and documents. And then begins the intricate process of briefing, managing, and collaborating with freelancers, keeping an eye on project deadlines, and then finally processing individual invoices.
What is a Freelance Management System?
If the process described above sounds incredibly effort-intensive, that's because it is. Think about it. When it comes to a traditional, full-time hire, all these responsibilities would be shared across different departments — the HR team for talent procurement and hiring, the Legal team for documentation and paperwork, the Accounts team for payments and so on. But when it comes to freelance management, most organisations still lack the right systems and protocols to ease the process. That's exactly where a Freelancer Management System comes in.
A Freelance Management System is a software that helps you streamline and manage every aspect of working with freelancers, automating several processes along the way and bridging the end-to-end functions in a smooth, seamless way. Moreover, it takes into account the more dynamic relationship you would have with your freelance workforce, while also making space for you to scale up in future. So how does an FMS do this? Let's delve into its key features.
Key Features of a Freelance Management System
Talent sourcing

To begin with, a good FMS eases the process of finding new freelancers. Given that freelancers are engaged more frequently than full-time employees, and that the requirement is often immediate, this process needs to be quick and easy. TalentDesk, for example, enables this by integrating with its parent company PeoplePerHour, to give users access to its database of 3 million freelancers. Once you do have your experts on board, the FMS will also maintain a database of talent so that you can easily find the right freelancer the next time a new requirement comes up.

Onboarding

An FMS will enable you to create an onboarding form, customised to include all the information your organisation requires. There on, every new freelancer you hire will automatically be asked to submit the right documents, contracts, NDAs and bank details before they even begin working for you.

Compliance and documentation

The system then collates and stores the forms and documents that freelancers submit, all in one place. This saves you from having data scattered across various inboxes and chat apps, and it ensures that your organisational processes are flawless when it comes to following compliance protocols. Should you need to pull up any specific form or tax detail of a particular freelancer later, you know exactly where to find that information.

Payments

Processing invoices manually becomes tedious as the number of freelancers in your organisation goes up. This is yet another step that a Freelancer Management System automates for you. The system tracks freelancer timesheets, consolidates all the invoices and generates a single monthly invoice for you. Once you make the payment, the system then pays each individual freelancer on your behalf, generating audit trails as it goes.

Project management capabilities

Even after all the logistical details are taken care of, managers still have to deal with a big part of freelance management — that of actually getting the job done. Some advanced Freelancer Management Systems have features to help with this as well. For instance, TalentDesk has a 360-degree project dashboard that helps managers create projects, manage upcoming deadlines, create dedicated teams for different tasks and enjoy a real-time view of project budgets, which helps reduce overspending.

Collaboration

Some freelancer management platforms also have sophisticated collaboration features, which enable external workers, managers and stakeholders to connect seamlessly in one place. This ensures that conversations do not happen in silos, and that everyone has access to all the information they need.
Why Should You Use Freelancer Management Systems?
For large companies working with thousands of freelancers, adopting a Freelancer Management System may be an obvious choice. But what about younger organisations with growing teams? We think an FMS is an invaluable tool for businesses of all sizes. Here are 3 reasons why:
It makes planning and execution easier

Delivering projects successfully, and on time, is extremely important for any business. Managers have to ensure that small tasks do not slip through the cracks, even as they juggle multiple projects. This becomes even more complex when you add freelancers and external workers to the mix.

Synchronising tasks is not easy when you have different people, based in different locations, handling different parts of the project. An FMS offers the perfect solution here as it weaves project management capabilities into the system. Having a comprehensive dashboard lets your managers keep track of who is in charge of which part of the project, so that they can manage dependencies accordingly.

It helps juggle talent

One of the biggest challenges managers face is to find the right people for the right job, at the right time. It is unrealistic to expect every manager to stay updated about the strengths and talents of each freelancer, especially in fast-growing companies where new people join the team each month. A Freelancer Management System maintains a comprehensive database of all your freelancers — and has features to help you filter the available talent based on location, skill, charges, ratings, and more. This makes it easy to sort and find the right freelancer within minutes. Moreover, it lets you see exactly who is available at any particular time, which helps you cut down on unnecessary back and forth as you try to manage timelines.

It takes care of the busy work

Operational and logistical tasks are an unavoidable part of running any business — think raising timesheets, managing compliance documents, calculating spends and processing payments. Tackling these tasks manually involves hiring new managers and dedicating a lot of man hours — resources that could have otherwise been spent on helping you grow your business.

An FMS helps automate many of these tasks. Take the onboarding process for instance. By gathering and storing all your freelancers' portfolios, KYC documents, bank details and legal contracts in one place, an FMS saves your managers hours in unnecessary follow-ups and painstaking manual organisation. When it comes to payments too, having a single, consolidated invoice proves to be extremely helpful. It saves your managers from having to find invoices, check them against timesheets, approve them and send them over to the accounts department to get them processed. Having this step automated actually saves you up to 70% in invoice processing costs.
How does a Freelance Management System work?
Implementing and adopting a Freelancer Management System is not as complicated as you might think. Most modern cloud-based systems are incredibly easy to use, and they allow you to integrate any existing data that you already have across various document storage and project management platforms. Of course, your FMS provider will also likely have teams to help you along the way. Depending on the software you choose, you might be able to get it up and running within the hour!
Here are 6 ways to make your Freelance Management System work well for you:
Have a project owner in place

Identify one person within your organisation who will be in charge of the onboarding process. They will be responsible for keeping track of the progress within the organisation, and will be the go-to person for anyone who needs help navigating the system. They will also ensure that there is a unified channel of communication with the FMS provider — they'll work closely with the dedicated account manager and will be the first to receive any news or announcements about features releases.

Communicate effectively with freelancers

An FMS is a tool for both you and your freelancers, so make sure you give them some notice that a new system is coming. Don't forget — freelancers don't know what is discussed internally within the organisation, so you will have to give them enough context. Communicate effectively about when you are planning to roll it out, how it will help them, and how they can work with you to help you achieve your desired goals. Like any other piece of software, it is only as useful as the information you put into it. So, tell your freelancers exactly how you want them to manage their profiles so that it can make things smoother for both of you.

Implement it right

Getting your FMS up and running may just take minutes, but it's also important to devote some time to implement it effectively across your organisation. Without proper training on how to use the system, you may find internal managers as well as external workers getting frustrated, losing steam, and reverting to old methods.One great way to ease implementation is to seek the help of your FMS account manager. They will be able to assess your unique company situation and schedule in a set of onboarding calls to both help you roll out the software and teach you how to use it effectively. Do make sure that all your managers and key stakeholders are on the call so that they can be brought up to speed. It might also be a good idea to organise a training call for your freelancers. Do also document your processes as you go. This way when more people start using the platform there's already a consistent procedure in place.

Get continued buy-in from stakeholders

Communicate with your stakeholders at relevant points in the project, and include all your departmental heads in these conversations. This will help you explore how your FMS can drive benefits across the different departments of your organisation. After all, a good freelance management platform has features that encompass HR, recruitment, legal and accounts functions, so it can certainly cater to many areas of your business.

If any of your stakeholders had some key points of concern at the initial buy-in phase, it would be a good idea to provide new information and updates that address these concerns. When people see that you're consistent and continue to keep them involved where appropriate, it will reinforce their decision to back the project as being the right choice.

Make iterative improvements

Once you've completed the implementation process, allow time for the system to bed in. Track its use and get user feedback – both internally and from your freelancers. This will allow you to identify areas of inefficiencies and make iterative improvements to your processes to drive maximum benefit from your Freelance Management System.

Communicate with your account manager

Every good FMS provider will assign a dedicated account manager just for you – and their input shouldn't stop after you're on board. Make sure that your account manager is someone you can build a good working relationship with because they'll help you for as long as you use the system. They will help you extract more value from your FMS, work with you to implement any process changes required, and keep you up to date on the ever-evolving software.
Best Freelance Management Systems in 2021
So now that you have seen all the ways in which an FMS can help your business, how do you go about choosing the right software? To help you with that, here's a handy shortlist of the 10 best Freelancer Management Systems in the market today.
TalentDesk

This is a Freelancer Management System with truly end-to-end capabilities. Its cloud-based platform lets you find, onboard, and maintain an easily searchable database of all your freelance talent. But going beyond this, it weaves in project management capabilities into the platform too, with an advanced real-time dashboard that lets managers break down projects into tasks, create teams, keep an eye on upcoming deadlines and monitor project spends. Moreover, TalentDesk includes a sophisticated payment portal that consolidates all worksheets into a single invoice, and automates payments across different countries.

Kalo

Kalo is a freelance management platform that helps you organise and track all your freelancers in one place. Its powerful search capabilities enable you to filter talent based on skill, location, availability and more. It also helps you track the progress of all active freelancer assignments. Upon completion of the work, freelancers can raise invoices through the system, which gets sent directly to your accounts department.

Upwork

This is a popular freelance marketplace that also includes hiring and payroll capabilities. Upwork offers three different hiring models — you can post your own project requirements and wait for responses, you can browse through the project catalogue and pick the type of skills you need, or you can let Upwork's recruiters scout for and find the best talent for your business. Once you hire the right professional and complete your project, you can pay them through Upwork, all while ensuring compliance.

Toptal

Toptal specialises in helping organisations find the best talent — within 24 hours. It has an extremely selective vetting and verification process, which means that out of the thousands of freelance applicants from around the world, only the top 3% is chosen to be a part of Toptal's exclusive network. This, together with a trial process, means the platform can guarantee the right fit every time. Apart from the administrative aspects of hiring, the platform also handles certain parts of the invoicing process.

WorkMarket

WorkMarket leverages AI capabilities to bring agility back into the process of hiring and managing your extended workforce. Its intelligent system helps you verify and correctly classify freelancers, contingent workers and 1099 contractors, thus enabling you to manage compliance effectively. It also offers a dashboard that can be accessed through a mobile app. This lets you manage assignments on the go, track progress and make payments, easily and flexibly.

Shortlist

This is another end-to-end FMS that allows you to find, onboard, manage, track and pay freelancers from one platform. It allows you to integrate your existing HR, accounting and project management tools, which helps you streamline your processes even further. Apart from these features, it has text messaging capabilities that lets you connect with freelancers in real time. This makes it easy for you to give and receive updates within seconds, thus enabling you to make the hiring and management process extremely transparent for your freelancers.
As the freelance economy continues to grow, it is evident that the way we work is set to change forever. The old methods of managing freelancers (spreadsheets and decentralised systems) might work in a pinch, especially if you're just starting to engage with an external workforce. However, this is not very scalable in the long run and it only slows you down, even as you are trying to become more agile.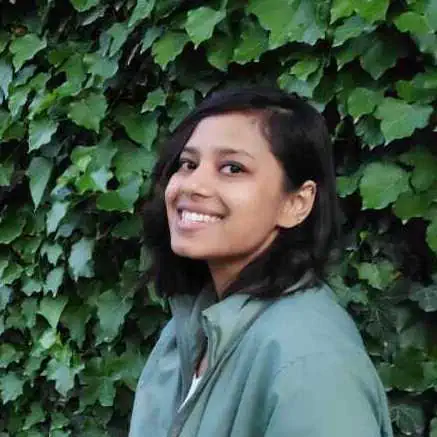 Sanhita Mukherjee
Sanhita is a writer who creates blogs and marketing content for TalentDesk. When she's not writing, she is usually curled up with a good book and a cup of coffee, or daydreaming about her next vacation.
Related articles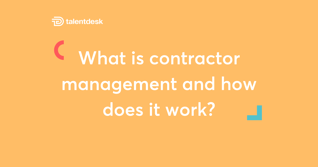 Contents What are the differences between contractors and employees? Classifying contractors and employees for legal compliance Checklist to determine the difference between contractors and employees Making worker classification seamless