3 Mar 2019
3 mins read
Posted in
From startup to large companies, freelancers are helping to kickstart projects, fill in skills gaps and assist in company growth. But the question is: who within the organisation should have responsibility for hiring them? And should it be on an ongoing basis or a reactionary one based on business need?

Much, of course, depends on the size of the business. In a startup, it could be the founder or another executive member of the team. The smaller the business the less likely it is that there will be anyone else to take responsibility.

In larger companies, it's often a line manager (or someone of a similar level) who might have been asked to research and find freelancers for particular projects – or may have the autonomy within their budget to do so.

So the truth is it's a mix, meaning human capital is fast becoming the responsibility of every department not just HR, and here's why:
1) Respond faster to the marketplace
We've written before about how businesses need to be more agile to respond to global competitive pressure, new technology and so forth. The same applies here - whether it's external events such as a competitor announcement or additional help required to take a project over the finish line. Freelancers can help the respective department to meet those time-sensitive goals.

It also means that multiple projects can run in unison, without taking up internal staff time. The focus of the core team is on coordinating projects and moving them along to completion. This means their time is better served by managing the process with an eye on achieving the desired outcome.
2) Reduce bureaucratic bottlenecks
Hand-in-hand with the previous point, the speed with which projects need to be completed can be hard to accomplish if it takes a long time to hire a freelancer due to internal processes and policies. Whether it's a micro-task such as transcribing an interview or project assistance because someone's off ill, being able to bring in skilled people quickly is a must.

This means that bottlenecks within the business need to be eliminated. Whilst strict workflows should be in place, within reason this should be fluid so that the different departments can bring in additional people as a project or task requires. Being able to flex this talent base at source will ensure that projects are not brought to a grinding halt.
3) Bring in temporary specialist knowledge
Business projects may require niche skills that wouldn't make commercial sense to hire internally. This could include hiring a team of outsourced programmers with specific coding knowledge or marketing expertise for a one-off event. On-demand talent that offers complementary skill sets to internal employees can temporarily bolster a project and bring both the manpower and brain power to complete the deliverables.

The department running the project is often the best placed to understand the intricacies of what is required, and also best placed to find the right people for the role using online talent management systems such as PeoplePerHour.com and TalentDesk.io. These allow managers and team leads to search by skill, expertise and location to narrow down a handful of potential candidates that are right for the project.
4) Engender ownership and accountability
By having the necessary systems in place it allows those managing freelancers globally and on a day-to-day basis to do so in a systematised, secure manner. This not only helps departments ensure their freelancers are working on set activities and to deadline, but also that invoices are being paid on time.

It also ensures that those managing freelancers take ownership and are accountable for their human capital decisions. Systems like TalentDesk.io are an important enabling tool in this process, providing businesses with the platform to onboard and manage freelancers throughout the project lifecycle.

In addition, it means that everyone with approved access has visibility and oversight on the people that are working with the business. It makes the whole hiring process more structured and ensures that those responsible for the project have the tools they need to manage, monitor and report on outcomes as well as remain compliant.
Concluding remarks: teamwork and technology
All of this means that HR, finance and colleagues from other departments need to work together as a team. Involving stakeholders early on is vital so that everyone understands their responsibilities for the human capital required to deliver on the business strategy.

Given the speed of change within global business, organisations need to expand and contract the workforce in a timely manner. This can't happen if there is a long, drawn-out hiring and onboarding procedure in place as already discussed.

Interesting research carried out by the Oxford Internet Institute, 'Platform Sourcing How Fortune 500 Firms Are Adopting Online Freelancing Platforms' gives insight into how larger companies are approaching this dilemma using online freelancer platforms. It highlights the critical part that finance and HR have to play, given their influence over the systems adopted. From employment issues to security concerns if freelancers access internal systems and sensitive data, there's a clear need for a governance structure. And it needs to be one that allows departments to work with freelancers within clearly defined boundaries.

The point is clear. Human capital is central to the success of every business. And that calls for all relevant departments to be involved on some level, particularly with more and more organisations using outsourced workforces. But it needs to be done in a systematic, structured manner that takes finance, compliance and governance into account. This calls for the different stakeholders to come together, to form a cohesive, integrated approach – one that fosters the responsibility for human capital across the business.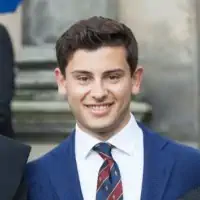 Louis Fearn
Louis is part of the Growth team at TalentDesk.io. When he is not in the office he is either playing Tennis, exploring the London food scene or traveling further afield with his trusty camera!
Related articles
Virtual Team Building Activities Your Team Will Love
Remote working has become the new normal over the last few years, but what actually is a virtual team? If your company works with multiple people who are all based in different locations, have different skill sets, and report to different people — but are all working towards a common goal, then...