9 Jun 2020
6 mins read
Posted in
The concept of virtual or remote work hardly needs an introduction anymore. Millions of businesses across the globe have had to shift their working practises to remote mode overnight, and as a consequence, most businesses have had to completely rethink their methods in order to be able to continue BAU.
But before COVID-19, many companies were already embracing remote or distributed working in some shape or form, for a myriad of reasons. For many businesses it was a way of saving costs and maintaining a lean, flexible business model. For other businesses it was a necessity; working with skilled freelancers across the globe and across different time-zones meant traditional work boundaries or office spaces were transcended and replaced with a distributed workforce.
In a recent study by Mercer, 78% of businesses admitted to being unprepared for the drastic shift in remote working due to the pandemic. And even for a business like ours, which has been practising remote working before COVID-19, it still took us some getting used to. Virtual collaboration tools can definitely help ease the process and enhance productivity across remote teams. We share our personal favourites and more.
Communication & Collaboration
Collaboration and communication with colleagues is not as pedantic as it sounds. In fact, the human element during virtual collaboration is something that most of us are guilty of forgoing. But at the end of the day we are living, breathing human beings, with an inherent need to talk to other living, breathing human beings. At TalentDesk.io we've made it a habit to zoom with camera ON (yes, even if we're having a bad hair day), every morning and every evening.
Though you've probably all used Zoom to death over the past few weeks, here is a summary of what it does for the dinosaurs amongst us. Zoom is a brilliant app for remote teams of any size, with advanced video conferencing facilities. Through the feature-rich platform, you can host and attend video meetings, share screens and record webinars or meetings for future access. It also has a chat option and a webinar Q&A, ensuring that online conferences and events are as interactive as virtually possible.
When people sit in the same office, little things that may come up during the day go unnoticed. You may spot your colleague in the kitchen making a cup of tea, and remember to ask them if they got round to that pending task your manager keeps badgering you about. But what happens when your colleagues are all working remotely? Slack is an all-in-one messaging system and communication tool that solves this very problem. Accessible from your phone as well as your laptop, it offers the ability to set up a channel (or chat room) for any of your teams, or your whole company, so that you can communicate throughout your day and beyond. Similarly, you can also speak privately one-on-one. At TalentDesk.io we use Slack for our everyday interactions, including file sharing. We have a #banter chat for any random non-work related messages, as well as a #netflix group, which definitely helps us keep the social element within the team while working remotely. And we do love a good giphy…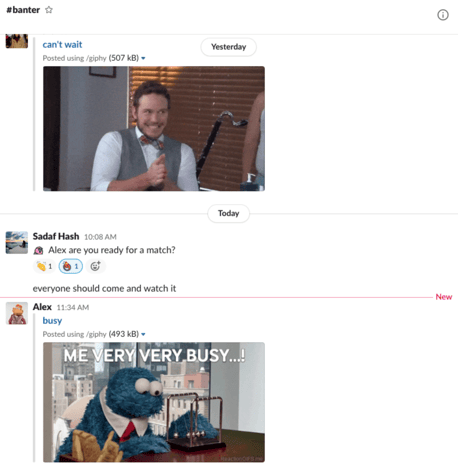 Slack also has the ability to connect with other leading apps such as Trello, Salesforce and Google Drive to help you and your remote team to stay connected and productive.
Virtual Freelancer Platforms
Our parent company PeoplePerHour.com is a marketplace for businesses of any size where businesses can find skilled freelancers to get their projects done, wherever they are. 35,000 businesses on PeoplePerHour have chosen freelancers from a pool of 3 million to complete a whopping 70,000 projects over the last 6 months. A recent survey has shown that 38% of businesses who currently rely on freelancers for projects will increase their collaboration with freelancers over the coming months, which is further proof that particularly in times of financial turmoil, businesses opt for flexibility. Similarly, since COVID-19, PeoplePerHour.com has seen a 300% increase in the number of freelancer sign-ups on their platform, a sign that the supply of freelancers will most definitely meet the new-found demand.
At TalentDesk.io we've recently brought a lot in-house in an attempt to be as lean as possible with our budgets, but as much as we'd like to take all the praise, we still need skilled freelancers for most of our projects. PeoplePerHour.com is our go-to platform for that extra helping hand (though we source them through TalentDesk.io's discover talent feature), allowing us to wrap up projects at a faster rate and at a higher standard.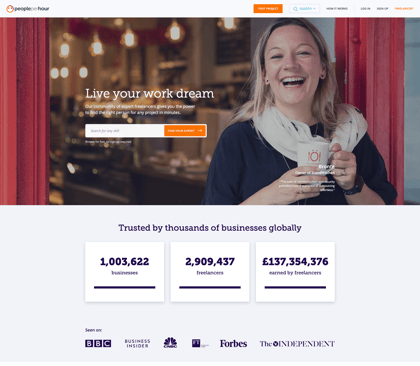 While we're not ones to toot our own horn, (or are we…?), we're confident that TalentDesk.io will make your remote management life much smoother. We're a remote workforce management platform that allows you to pay, manage and collaborate with all your distributed teams, wherever they are. Whether freelance, contract or full-time, with TalentDesk.io you can onboard, organise and structure your talent, and match the right people to your projects. With our end-to-end workflow management software, you can also keep track of budgets, timesheets and deadlines, assign tasks to contractors or freelancers, and maintain visibility across all your teams and project stakeholders.
Additionally, you can discuss briefs, save, access and share documents securely, and collaborate on ideas. And last but not least, TalentDesk.io's automated payment processing saves managers a huge amount of time on invoice processing, by paying your external workforce on your behalf and just sending you one consolidated invoice to pay.
👉Check out our 10-second platform tour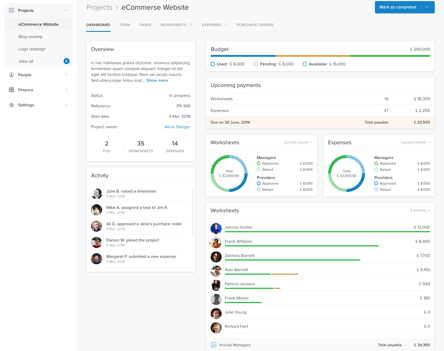 Project Management
With Monday.com project management can become fun, transparent and colourful. Through this platform, you can create visual boards that are effectively fully customisable and that help you manage your workflows. It serves as a great snapshot of your team workloads, and it allows you to track in real time who is available to take on more work, so that you can make good use of all your resources and their time, and avoid burn-outs within your team. Monday.com offers integration with more than 50 tools including Slack, Typeform, Hubspot and more.
Asana is a project management tool that helps you plan and structure your workflows, set priorities and deadlines and assign tasks. It helps you keep track of deadlines and goals, and it allows you to create visual plans that break down your projects into stages for better visibility and alignment within your distributed teams.
Organisation Tools
Even in today's digitised world, who doesn't need to-do-lists?! Todoist is the most advanced to-do-list you will ever create. It allows you to organise and prioritise all your chores and tasks from high-level assignments to everyday tasks like re-stocking on hand sanitiser (we've all been there). It also allows you to delegate tasks, track productivity and set up reminders for all the important stuff that you hate to do. Goodbye, procrastination!
Are you one of those people that don't really like spreadsheets? (Be honest!👀) Well, airtable might just change that for you. Part spreadsheet, part database, Airtable transcends the rigidity of typical excel fields, and allows you to add attachments, long text notes, checkboxes, links and many other types of content, resulting in a flexible organisation tool that you might actually love. And of course, you can share your spreadsheet-database hybrid with colleagues so that you can collaborate with them on your work.
Time Tracking
Do you ever wonder why the day goes by so quickly and yet you haven't completed all your tasks? With time tracking tool Toggl, you can set reminders to track your time, as well as that of your team. And if that sounds too stressful or high-maintenance, your remote teams can always manually log in their time. The tool allows you to easily filter your time tracking data on a dashboard as well so that you can track progress against time and spot inefficiencies.
File Sharing
Although little introduction is needed, Google Drive has become an integral part of online work and is always worth the mention when considering tools for virtual collaboration. It provides instant access to documents, files, spreadsheets, slide presentations etc., allowing remote teams to collaborate seamlessly, wherever they are. Syncing between various devices is automatic if you are signed in to your Google Drive, and if you upload files to shared drives within your distributed team, they can automatically access and provide feedback.
Product & Design Tools
InVision is a tool for creative and technical teams who collaborate on design and product prototyping projects. The platform effectively transforms your static designs into fully interactive prototypes, connecting your entire product design workflow into one powerful screen. This allows designers to share their work while in progress, and tweak their creative process as they go along based on feedback from the wider team. The tool is so advanced, it even allows you to add gestures such as double taps and swipes, as well as animations to demonstrate real-life user interactions in your prototype.
While remote, at TalentDesk.io we've decided to revamp our homepage (keep your eyes peeled!) and other web pages, and we're not sure how we could have done it without bombarding our design and product teams with comments on InVision!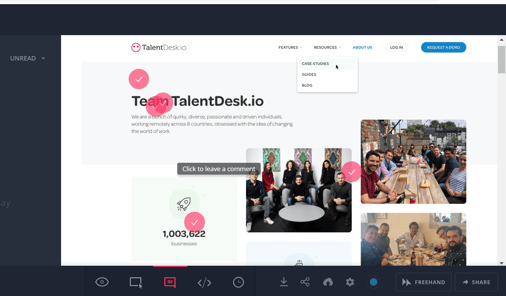 Sales Collaboration
Hubspot is a tool that our Sales & Marketing teams spend a lot of their time on. In particular, it serves as a great system for inbound marketing, sales, customer service and CRM. To speak from experience, we've recently onboarded a new SDR to the TalentDesk.io Sales team remotely, (hi, Katie!), and Hubspot has been a great help in integrating her with her colleagues. She uses it for organising and automating her outreach emails, enrolling contacts and leads into workflows, and booking her demos with clients. It has been a great tool to help familiarise her with the way we approach clients, and it's also a great way for her manager to have visibility on her progress.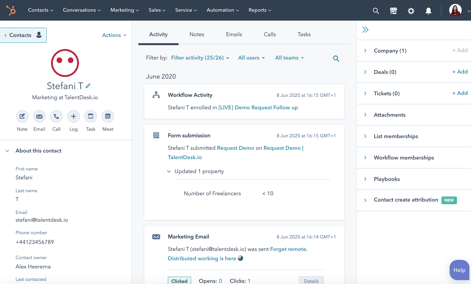 And we're using the system to write this very blog post, too, and to track how it's performed! On that note, please share! 🤗
What are your favourite virtual collaboration tools?
Do you have any other tools or systems to recommend to businesses working remotely? If so, we'd love to hear from you and add them on our list! Email us at marketing@talentdesk.io.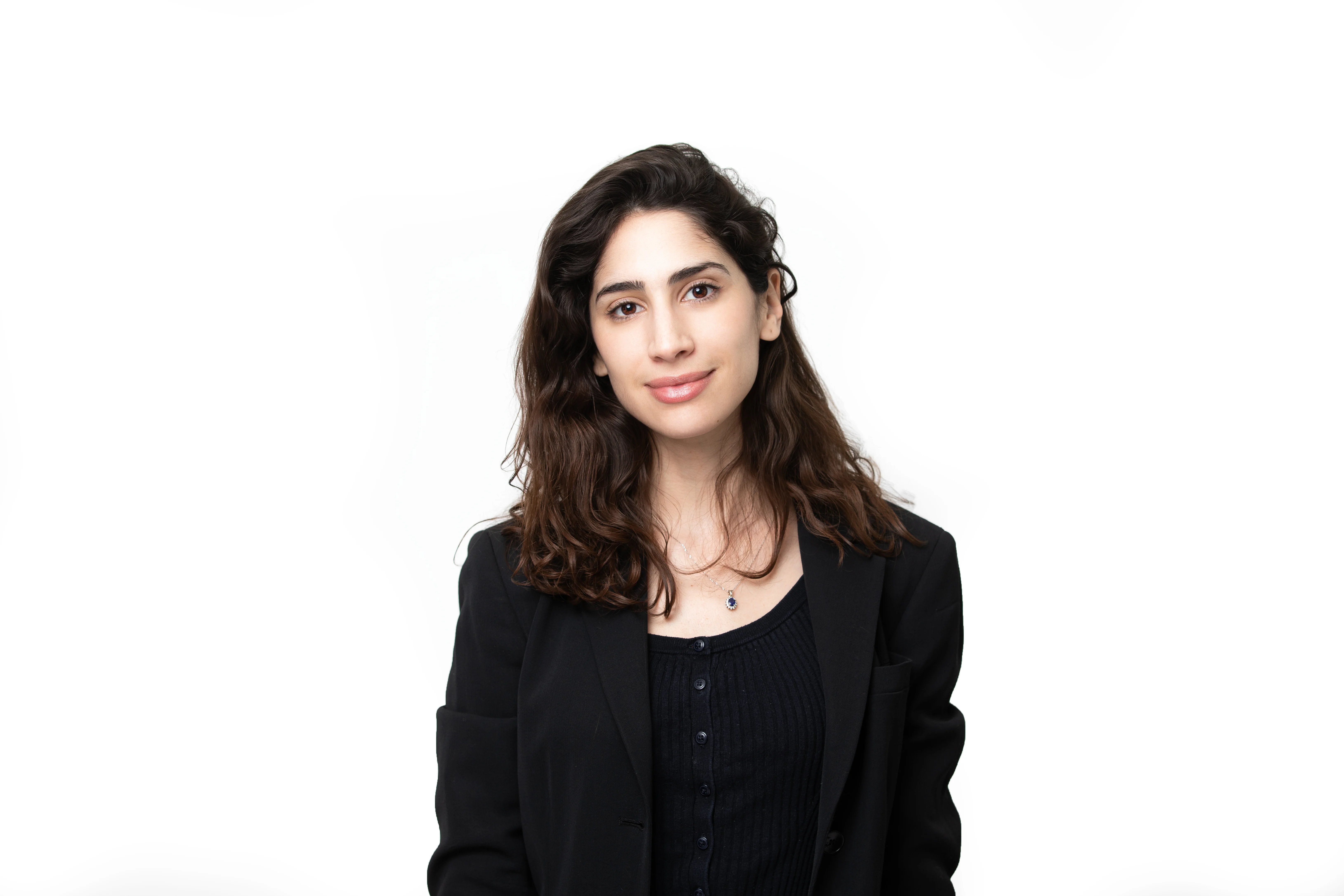 Stefani Thrasyvoulou
Stefani is part of the Marketing team at TalentDesk.io. When she's not working or listening to music, she loves reading and writing about any topic under the sun.
Related articles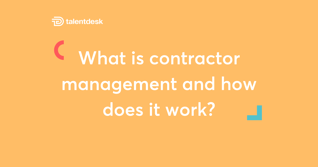 Contents What are the differences between contractors and employees? Classifying contractors and employees for legal compliance Checklist to determine the difference between contractors and employees Making worker classification seamless